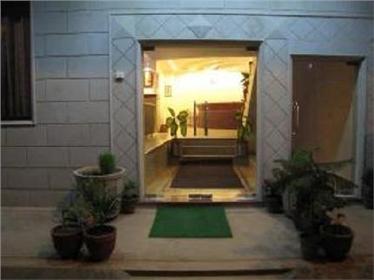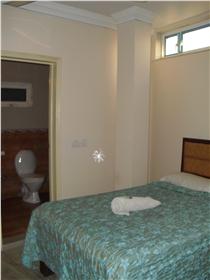 Eurostar International
(Based on 2 customer reviews)
Hotel Information
OVERVIEW
Welcome to Hotel Eurostar International, Near Delhi Airport.

Hotel Eurostar is the place with ambient atmosphere providing freshness after a hectic travel journey, located just 5-10 minutes drive from the International and Domestic Airport, New Delhi.

Best suited for all different types of travellers who depart or arrive on regular or on odd hours from International airport's.

We provide quality hospitality with reasonable charges.

The building itself is built to a British Standard by British architectural property developers. It is owned, managed and run by U. K. based owners who wished to provide a travellers and guests a suitable, safe, convenient, relaxed and affordable alternative.
---
Our customer reviews
Charandeep, London
Checked in Wed 31 Jul 2013
Eurostar International is very convenient for transit guests and short stays. I have used this hotel before and they never fail to disappoint. I needed a room for an overnight stay between connecting fights and Eurostar International is now my preference. This hotel is perfect for my needs as im always travelling to New Delhi for work. The location is great and its only a short distance to the IGI Airport. It has a taxi service to and from the Hotel which I have now used on four separate occasions. I was collected from the Airport and taken straight to the Hotel and back. On arrival I was greeted by reception (very friendly and polite). The staff speak English which makes conversation and ordering room service a lot easy. My luggage was take to the Deluxe room that I booked. It was cheap and cheerful to put it simply. It was spacious, had ensuite, flat screen tv, free wifi (always a bonus when traveling for work), air con, nice comfy double bed, towels, toiletries and clean sheets! I have stayed in other hotels in and around that area and have been severely disappointed with the cleanliness. This hotel is very good in that respect. I also ventured out to the rooftop garden which was both pleasant and ideal for my evening meal. Its nice to be able to relax somewhere other than the room or at reception. No one bothered me and it was also quiet so I could work at the same time. The hotel itself is not located in the greatest area however for the price of the room and distance to the Airport, I couldn't ask for better. Having courteous and attentive staff makes the world of difference. With the excellent room rates and transport facilities, I will be using this hotel every time I travel to New Delhi.
---
Kuldeep, London
Checked in Thu 10 May 2012
I was skeptical I must admit when choosing this hotel! But my purpose was to spend the night in a reasonable hotel on arrival to India. I found the hotel using a taxi service from the airport. The location is good, it's only a mare 10min drive to and from the airport to the hotel. I found myself in a version of Las Vegas, about a million hotels are situated here! Eurostar, really was suprising! It was located in a quite road from the chock-a-block of hotels and main roads, which really works in it's favour! The staff where very attentive and the room's nicely decorated and very comfortable. Checkin in was a doodle! I started out with the Standard room at the time of booking, as it was for me a no brainer! The room was very good through out. A nice bed, TV, fan, desk, it was very quite, and there was many extras. A lot more then you would expect for £10! Especially in a country like India, where dirty hotels are simply seen as the norm. I did ask the hotel to change my room for me as there was no AC facility with my room or tariff, which they did suprisingly quickly! During this i met the owner who was also at the property and didn't even charge me for the upgrade! Amazing! It is very evident, Eurostar does make the guests stay as comfortable as possible, I mean I only stayed 1 night, but felt like I wouldn't mind being here for much longer. My return will definatly be here without fail, I have tried many other hotels in this area as I travel quite a lot to India, they all seem in a genuine comparison to this hotel much more expensive, more noisey, more Non-sense! Be it with the taxi or room. All in all, truely a great stay, I used the roof top area as it was really hot and met some like minded people, a first in my travelling to India! You really don't expect to see people from the same city, let alone the same country. I found most of the guests to be non indian's! Which was quite suprising. Thank you to the staff for making this stay truely a memorable one and thank you Eurostar for being a flower amongst the rocks! Keep it up, great job!