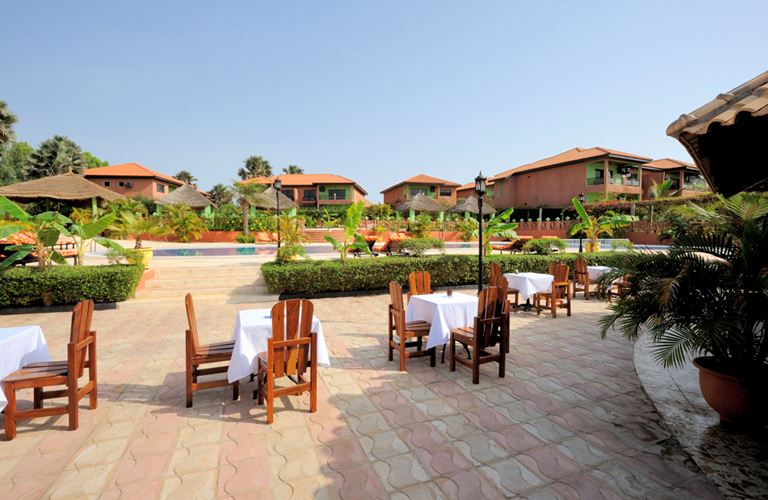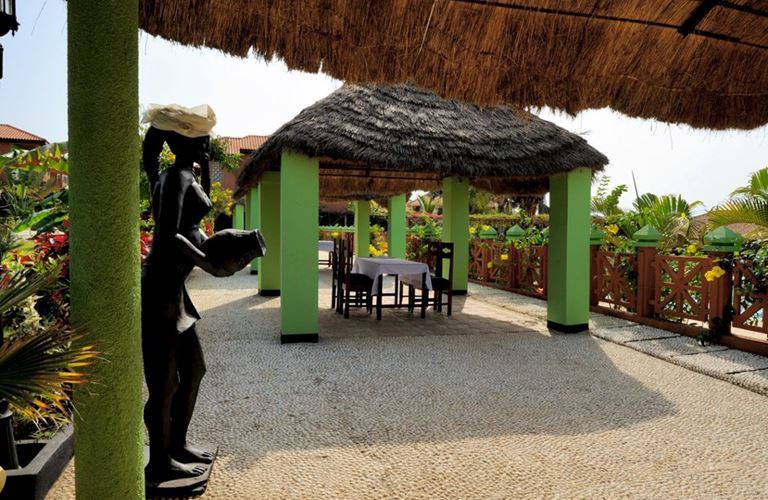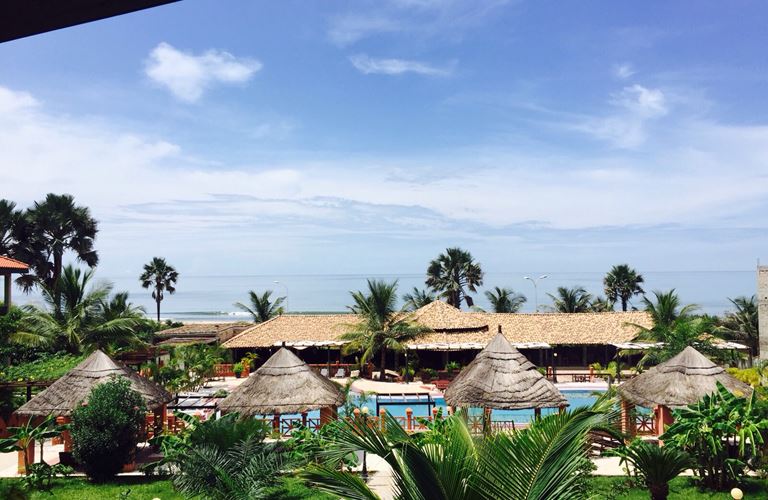 Seafront Residence
(Based on 1 customer review)
Hotel Information
OVERVIEW
The Hotel - Escape the urban landscape and retreat to a luxury apartment at Seafront Residence. The hotel offers warmth, peace and relaxation for the holiday and business travelers alike.

Nestled among beautifully manicured gardens filled with swaying palm trees and a soothing gentle breeze from the sea, we ensure our guests a pristine atmosphere.
Apartments - 20 luxury apartments situated on the Bijilo beaches of the Atlantic Ocean. All apartments have private balconies with spectacular views of the Atlantic Ocean or hotel gardens.

Amenities -
All our apartments are generously appointed with the latest electronic amenities including:

- Fully Equipped Kitchen with microwave, electric cooker, fridge/freezer etc.

- Individually Controlled Air-conditioning

- Satellite TV and DVD facilities

- Living Room

- Separate guest toilet

- Free In-room Electronic VingCard safe

- Private Balcony

Facilities -

- Large Adult and incorporated children's swimming pool

- Free Wireless internet connection throughout the hotel

- Fully-equipped meeting Rooms

- Laundry Services

- Boutique-bi for your Gambian art works and mini-market

- Wellness centre/In Room Spa Services

Dining -
Satisfy your appetite at the hotel restaurants, which serves breakfast, lunch, and dinner, or stay in and take advantage of 24-hour room service. Relax with your favorite cocktail poolside bar/restaurant or lounge beachside and enjoy our bush hut which serves local juices and happy hour drinks.

---
Our customer reviews
Hilary, London
Checked in Sun 14 Feb 2016
Seafront residence was right on bijilo beach in between lemon creek hotel and golden beach hotel. There are a few restaurants within walking distance eg Mao's ,opposite the Elton petrol station at the junction of the red dirt road from the hotel and the main road,which we enjoyed ( they prepare one dish fresh each day and it is worth ordering in advance and they will go and buy ingredients fresh)..fish and chips or chicken and rice were 150 dalasi (less than £3) per person.the petrol station sells ice creams and cold water and a range of food and drinks. Our room at the seafront had a combination microwave, a two ring belling type stove, toaster and fridge freezer. There is a supermarket 15-20 min walk on the same side as the petrol station further up to the right in the main road, it is cheaper and sells more produce including alcoholic drinks. The pool at seafront was very good and large. There is a bar by the pool and a restaurant. Breakfast was included in our deal and was bread,cake,fruit,yoghurt, muesli or cornflakes and two eggs cooked as you wish eg hard boiled,omelette,scrambled etc. There are green tourist taxis outside the hotel but they are expensive. The yellow taxis on the main road are cheaper. Jacob and david also rent decent bicycles outside the hotel near lemon creek ( their stall is a company called alpha Romeo) We went and watched some Gambian dancing,singing and fire eating on a Saturday night for the cost of a drink and watched drummers at golden beach early evening too. We did have a problem with an electricity surge which fused all our chargers for devices and I wish I'd heeded online warnings to take and extension plug with a surge protector because these problems do happen in The Gambia from time to time. The staff were all very helpful and friendly and they let us stay in the room until 5 pm ( normal checkout noon) as we had an evening flight