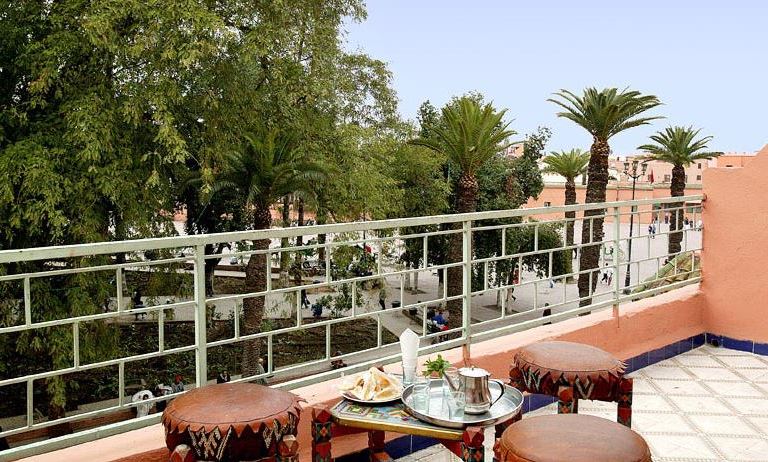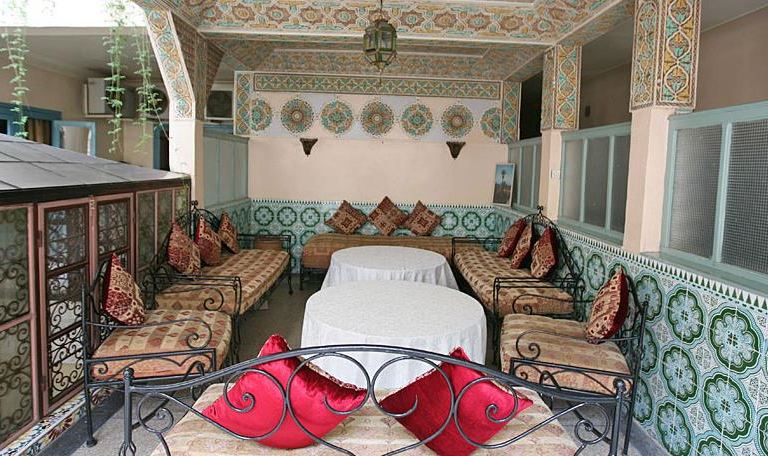 Ali Hotel
---
Marrakech Medina, Marrakech
(Based on 15 customer reviews)
Hotel Information
OVERVIEW
This upscale hotel enjoys a prime setting at the heart of the Medina in Marrakech. The hotel is situated within easy access of the Maison de la Photographie, Jemaa El Fna Square, Marrakech Museum, Ben Youssef Mosque and Almoravid Koubba. This luxurious hotel beautifully presents the charm and culture of Morocco in its design. Enjoying a pristine, white-washed exterior and beautifully-appointed interior, the hotel tempts guests into a world of luxury and style.
The guest rooms are simplistic in style, oozing character and poise. The hotel offers a range of excellent facilities, meeting the needs of every type of traveller. For comfort, convenience and luxury in Marrakech, guests need look no further.
Facilities
---
Our customer reviews
Mohammed, London
Checked in Sun 02 Dec 2018
Great location, just next door to the Jamaa El Fna Square. staff very helpful. Rooms are cleaned on a daily basis. This hotel is well recommended if you like the hustle and bustle of the Medina and Jamaa El Fna Square.
---
Rebecca, Bordon
Checked in Sun 15 Jun 2014
O My, where do I start... This hotel is not set up for disabled guests, all rooms are up stairs down dark corridors with no lights. The roof terrace is not even set up, no cushions on chairs, no drinks in fridge etc. The room was not clean when we got there, i have uploaded pictures. The 2 different reception staff were both rude and made out they didn't understand any English when we asked them to call to confirm our tours. Very unhelpful and rude. The breakfast consisted of bread rolls, croissants and boiled eggs... EVERY DAY!! We found we couldn't eat it after day 4!! There were also people sleeping in the dining area (which is just off a passage way). If you are looking for a budget hotel, this is not the one, this is verging close to a hostel. Being so close to the market, you get no sleep until home 0100 am what with the people and horses buzzing around until that time. Even with the window shutters closed, the noise is still very loud. We didn't even bother to ask for the air con on what with the attitude of the reception staff. It didn't look like it would work though!!! On the plus side, great location and a nice restaurant called Brioche is just next door. Although the vehicles can not enter the medina after a certain time so when returning from tours, you will have to walk back from the nearest drop off point. All in all, if you just want somewhere uncomfortable to spend the night then this is the place for you.. There is no TV, no pictures on the walls, no fridge in the room and no tea/coffee facilities. Not your normal 'hotel' If you book this hotel.... Good Luck!!!!