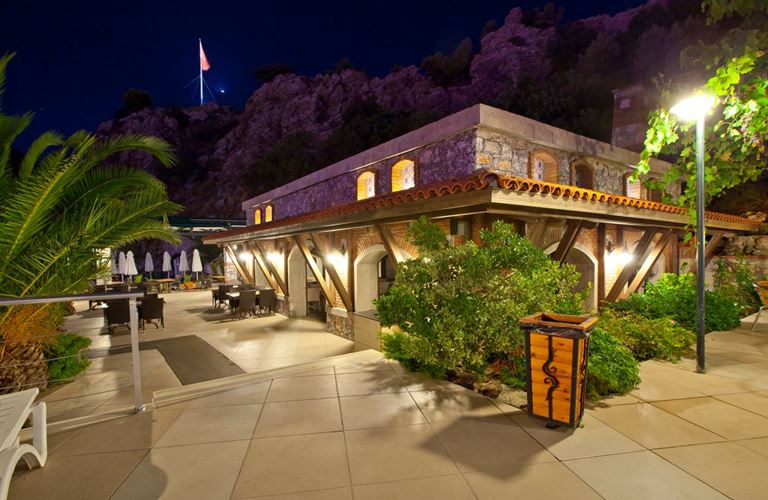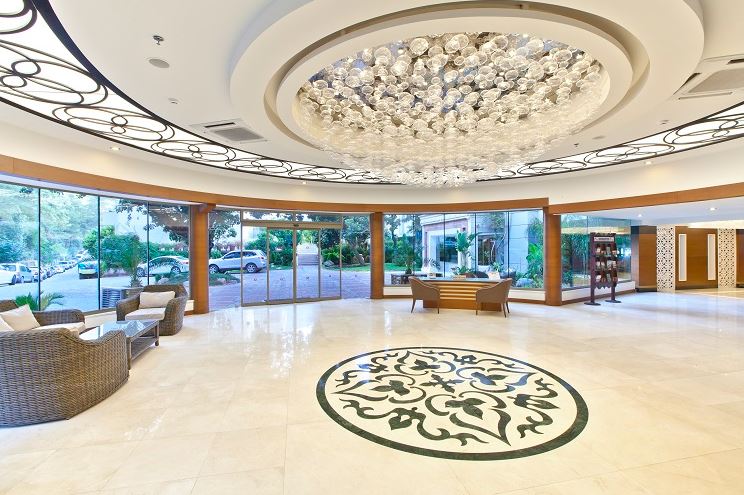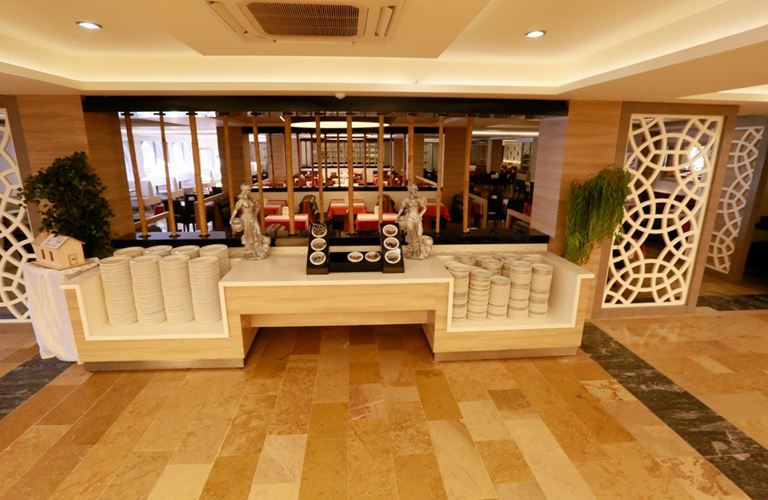 (Based on 192 customer reviews)
We stayed for a week with our 6 &11 year old grandchildren on the last week if July 23. It was our 4th holiday in Turunc, 1st time at this hotel. We have experienced all inclusive in in Turkiye, Spain, Croatia, Cuba and Mexico.

Kevin from Maidstone, checked in Sat 22 Jul 2023
Hotel Information
Hotel Description:
The Turunc 5* Hotel is an elegant hotel offering unrivalled comfort and hospitality along the bay on its own stretch of private sandy beach complete with cove, in an area of Turkey, 20km south of Marmaris enjoying a wonderful climate 365 days of the year. Close by is the picturesque village of Turunc where guests will find a fabulous array of great restaurants, street cafes, good shopping, and lively bars.The Turunc offers holidaymakers the perfect chance to sun bathe, relax by the pool or on the beach or join in the range of facilities/amenities on offer and make some great holiday memories to last a lifetime.
Local tips: this peninsula is awash with coastal paths for the explorer in you – walk where the ancients trod and see the unchanging natural coastline enjoyed by holidaymakers and explorers for the last millennium.Please collect your keys from reception.

TURUNC OTEL SUMMER ALL-INCLUSIVE PACKAGE



MEALS :


Breakfast-Open Buffet : ( 07:30 - 10:00 )


Late Breakfast : ( 10:00 - 10:30 ) (just Tea,Coffee and Breadtypes)


Lunch-Open Buffet : ( 12:45 - 14:00 )


Dinner-Open Buffet : ( 19:30 - 21:30)


Snack Bar (only drinks) : ( 12:00 - 16:00)


Snack Bar-Alternatife Menu : ( 14:00 - 16:00 ) (Kinds of Burger,Bonfrit,Kinds of Sandwich,Turkish Pizza and Pizza,sausage) Aqua snack bar Altenatif Menu : The otel giving the opening Time by the arrivels (Kinds of Burger,Bonfrit,Kinds of Sandwich,Turkish Pizza and Pizza,sausage)


Coffee and Cake Time : ( 17:00 - 17:45 )


Midnight Soup : ( 23:00 - 23:45 )



BEVERAGES:


Just Local alcoholic & nonalcoholic and hot beverages: (10:30 – 24:00)


Palm bar : (20:30- 24:00)






ACTIVITIES & SPORTS:



Watersports on the beach : All watersports are extra of charge


American Billard, Aerobic, Watergymnastic,Table Tenis


Animation for Kids (05-12 ages –every day 10:00 – 12:00 / 14:30 – 17:00)


Mini Disco for Kids -every evening


Whole day Animation for Adults & Teenagers,Show Programmes at Amphi Theatre-13 days-(Musicals,Competetions,Sketchs etc)


Daily Games and Sport Activities with animators (Beachvolley,Dart,Pool Games, Competitions in pool etc.)
T Club Disco with charge extra (24:00-04:00) park with 7 slides Center,Sauna,Turkish Bath-Free is with charge-Umbrella,Sun-chair,Sun-beds are Free.
*Operating times, activities and sports may be affected by the number of customers in the hotel and weather conditions.
The published prices are based on Customers Residing in and/or Travelling from the country in which they booked their accommodation / holiday. Non-residents may incur additional charges on check-in depending on their country of residence as detailed in the booking conditions/notes. Proof of residency may be required.
Facilities