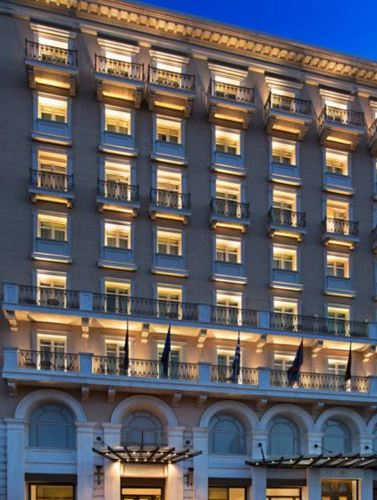 King George, A Luxury Collection Hotel
(Based on 2 customer reviews)
Hotel Information
Property Location
King George, A Luxury Collection Hotel is located within walking distance from the wonders of Athens. The Acropolis, Agora, Plaka, Thission and Monastiraki Flea Market are nearby, so are upmarket boutiques, world-renowned museums and the city's vibrant business district.
Rooms
King George, A Luxury Collection Hotel with 102 rooms and suites, a Penthouse Suite with private outdoor pool overlooking the fabled Acropolis.
The palatial two-bedroom Penthouse Suite is primarily distinguished by an expansive private outdoor pool that allows stunning views of the Acropolis and our renowned city from the ninth floor. On the adjacent terrace are charming sitting and dining areas.
Amenities
The hotel gym offers cardio equipment, weight training machines, hand weights and skill tools.
Dining
The awarded Tudor Hall Restaurant featuring modern cuisine and incomparable views of the city's landmarks, King George finds its best expression in the outstanding personalized service.
Facilities