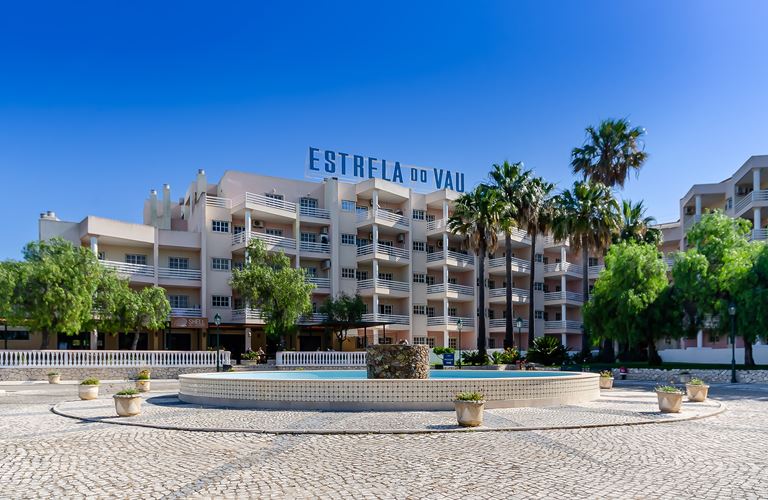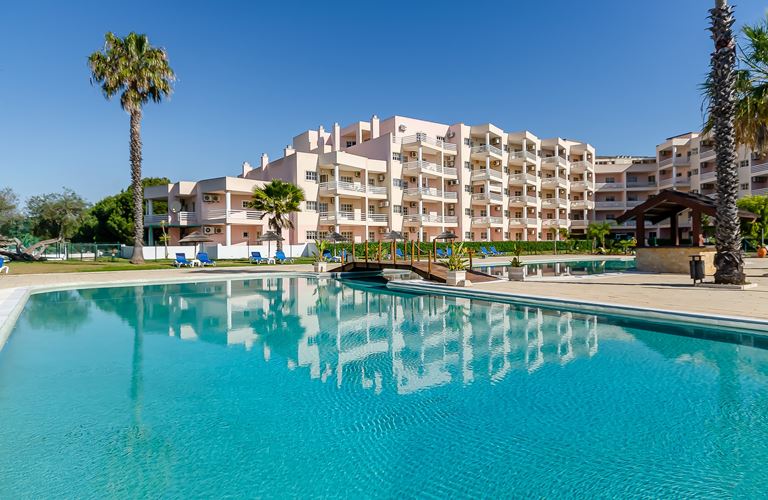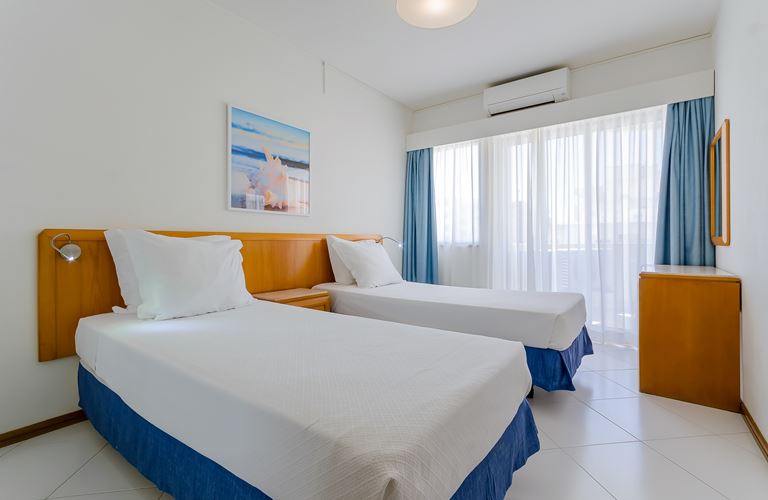 Turim Estrela Do Vau Hotel
(Based on 240 customer reviews)
We had a lovely stay at the Estrela Do Vau. We have been here before and there seems to be some upgrades occurring i.e.. Astro pitch/play area for children etc. There used to be a shop and hairdressers at this accommodation that have both closed. Good pool area - very relaxing. Very large 2 bed apartment with air com in each room. 10 mins walk to the beach..

Deirdre from Dublin, checked in Mon 31 Jul 2023
Hotel Information
Located 650 meters from Alemão Beach and 800 meters from Praia do Vau,
Turim Estrela do Vau Hotel features apartments with balconies, pool areas and
gardens.
It features a spa, tennis courts and the golf course (Alto Golf) is just a few steps.
All apartments have air conditioning and are spacious and bright. modern decor
with satellite TV, fully equipped kitchenette with fridge and microwave.
The resort has a restaurant. During the summer months we have entertainment
seven days a week.
We also have our Sports Bar where you can watch on big screens to various
sports and support your favorite team and join the party night provided by our
animation staff.
Guests can relax on the sun loungers of our 2 swimming pools (1 for adults and
1 for children), or explore Praia do Alemão and Praia do Vau. The Turim Estrela
do Vau also benefits from a modern gym, mini-market and a childrens club
during the summer. The B Wellness Spa has a indoor pool, jacuzzi, Turkish
bath and massage.
The Turim Estrela do Vau is just 10 minutes drive from Portimão city centre, 3
minutes from the nightlife area of Praia da Rocha and 5 minutes from the village
of Alvor.
Parking and Wi-Fi in the lobby and restaurant/bar areas are free.
Facilities