Gauteng
Dates · 2 Adults, 1 Room, Economy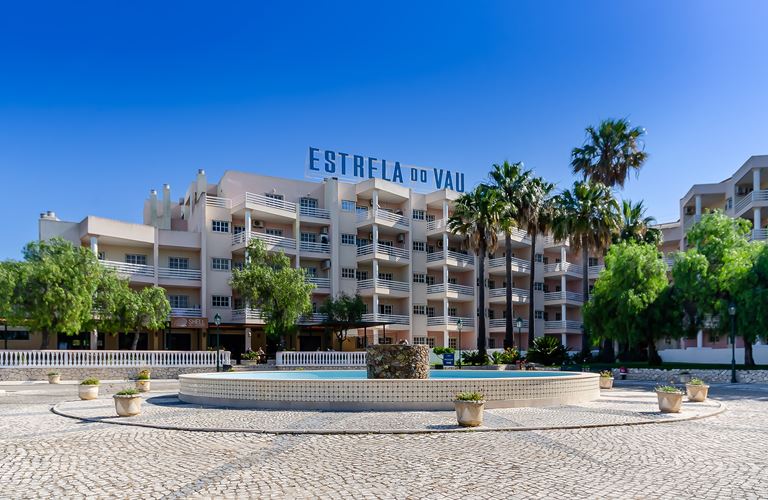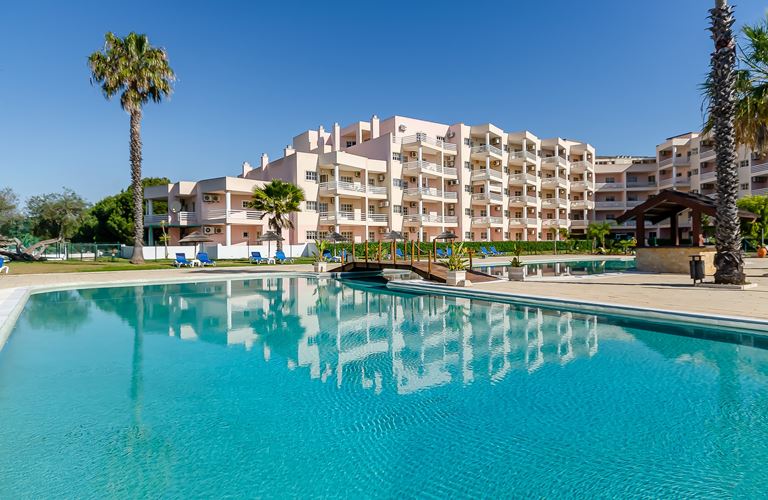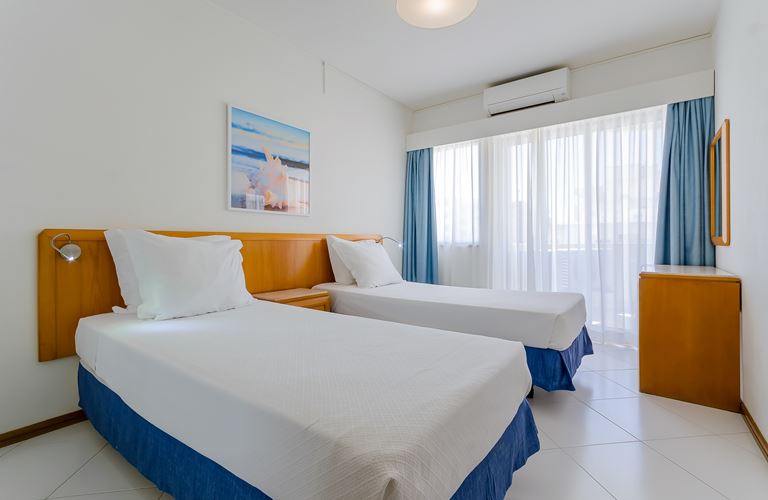 Turim Estrela Do Vau Hotel
(Based on 239 customer reviews)
Hotel Information
OVERVIEW
Located 650 meters from Alemão Beach and 800 meters from Praia do Vau,
Turim Estrela do Vau Hotel features apartments with balconies, pool areas and
gardens.
It features a spa, tennis courts and the golf course (Alto Golf) is just a few steps.
All apartments have air conditioning and are spacious and bright. modern decor
with satellite TV, fully equipped kitchenette with fridge and microwave.
The resort has a restaurant. During the summer months we have entertainment
seven days a week.
We also have our Sports Bar where you can watch on big screens to various
sports and support your favorite team and join the party night provided by our
animation staff.
Guests can relax on the sun loungers of our 2 swimming pools (1 for adults and
1 for children), or explore Praia do Alemão and Praia do Vau. The Turim Estrela
do Vau also benefits from a modern gym, mini-market and a childrens club
during the summer. The B Wellness Spa has a indoor pool, jacuzzi, Turkish
bath and massage.
The Turim Estrela do Vau is just 10 minutes drive from Portimão city centre, 3
minutes from the nightlife area of Praia da Rocha and 5 minutes from the village
of Alvor.
Parking and Wi-Fi in the lobby and restaurant/bar areas are free.
Facilities
---
Our customer reviews
Tomasz, Rotherham
Checked in Sun 22 Sep 2019
Top hotel for affordable prize, if you 're looking for a quiet holiday away from the party gowers,that's the place!Majority of guests are 50+!amazing 3 pools, plenty of loungers, local snack bar with reasonable prizes. Free wiffi in the reception area, room wiffi available for 25 euro a week!Brilliant location,beautiful praia do vau is just 5 min.walking distance. Nice restaurants are within the walking. The only issue, I could raise,would be breakfast..very basic,boring,every day the same, however, for the money I paid, I couldnt complain..😉 It's very much worthwhile to mention, there is the travel office, just next to reception, where you can buy boat trip for 35euro, to see the most breathtaking cliffs in Algarve,also there are journeys to Fatima and Lisbon available for 45euro each. Extremely clean rooms.Fully recommended hotel.
---
Liam, Bury St. Edmunds
Checked in Tue 06 Aug 2019
Great apartment - clean and relatively modern. Ours had a fridge and a hob but no washing machine. Well stocked with crockery and cutlery. There is a safe in the wardrobe, but hiring is extra at €3 per day. We did this as we had all our holiday cash with us, but I think this is quite expensive. Nice modern restaurant area with inside and outside tables. Breakfast was to a good standard, although if you are after some sweet things like pancakes, it becomes a bit of strategy game as they bring out about 5 at a time every 15 mins or so. We only had an evening meal here on the first night and it was ok but not excellent and was one of the most expensive meals we had while on holiday. There is a sports bar next to the restaurant which is pleasant enough and prices were reasonable at €5 for a mojito. They also do happy hour until 7pm Pool area is well kept with loads of room. Reserving sunbeds for an unduly long time without actually being anywhere near the hotel is not permitted, and we saw this enforced a few times which is good. Hence its never really much of a wait for a sunbed if you want one. The snack and drinks bar next to the pool is also good, same prices for drinks as the sports bar, but they also serve burgers, pizzas etc and ice creams.
One Bedroom Apartment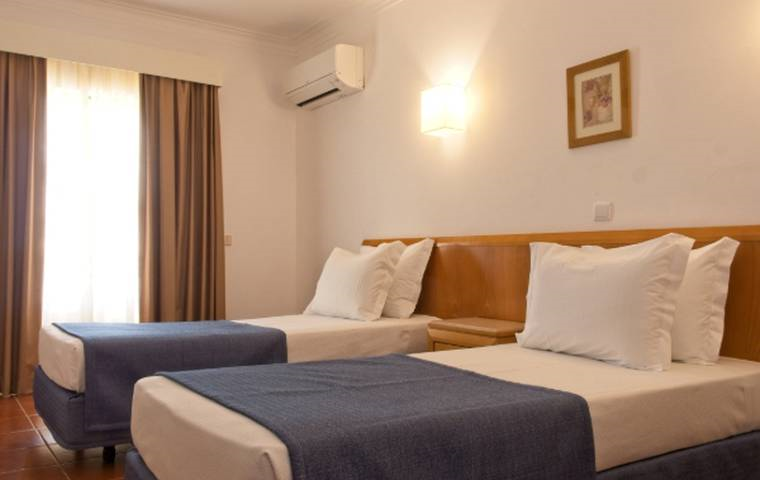 This One Bedroom Apartment offers a Balcony.
Wi-Fi Access (With a fee) - Satellite TV - Minibar - Safety Box - Bath Amenities - Telephone - Wake Up call Service
Room sleeps a maximum of Four Guests.
Studio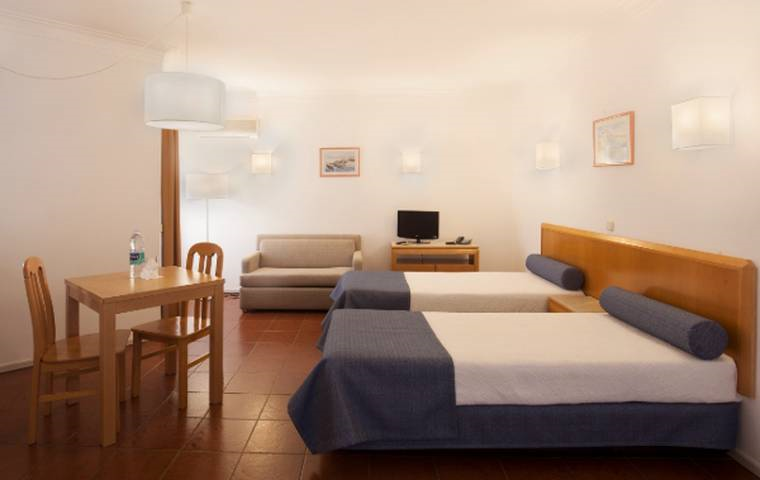 This studio Apartment offers a balcony
Wi-Fi Access (With a fee) - Satellite TV - Minibar - Safety Box - Bath Amenities - Telephone - Wake Up call Service
Room sleeps a maximum of Two Guests
Two Bedroom Apartment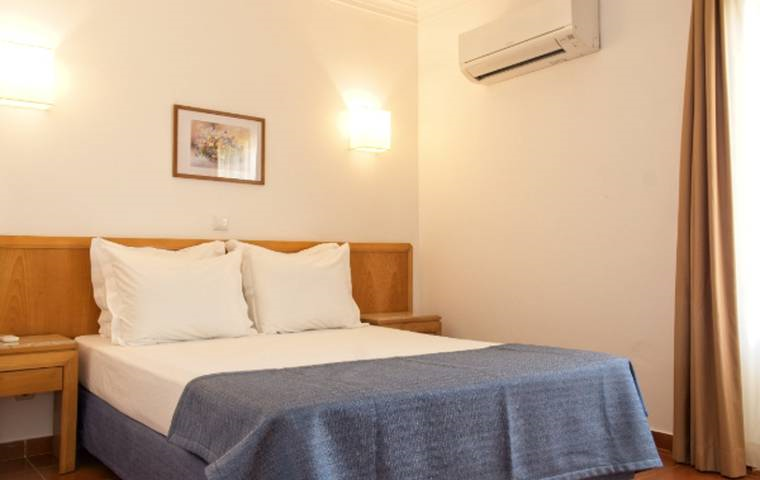 This Two Bedroom Apartment offers a balcony and a sofa bed.
Wi-Fi Access (With a fee) - Satellite TV - Minibar - Safety Box - Bath Amenities - Telephone - Wake Up call Service
Room sleeps a maximum of Six Guests.