Dubai
Dates · 2 Adults, 1 Room, Economy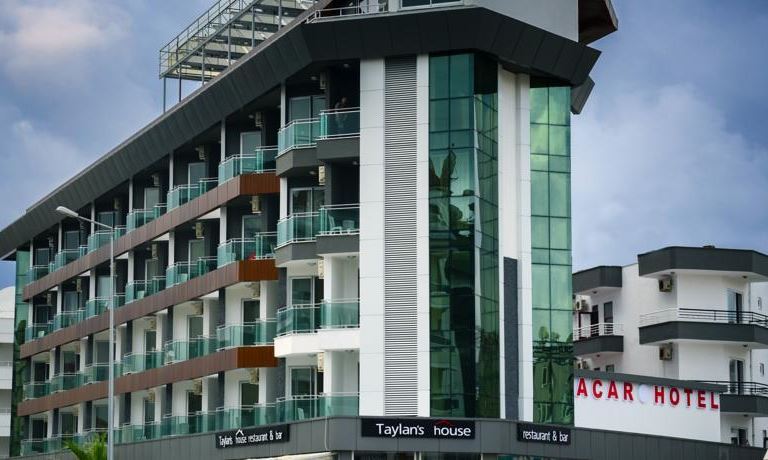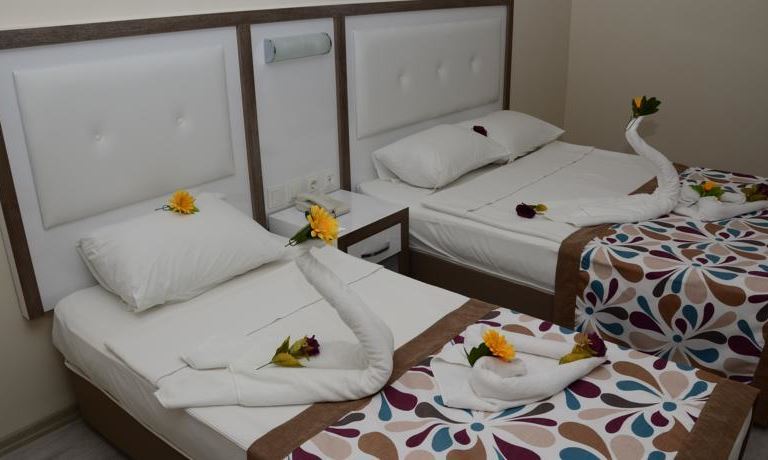 Acar Hotel
(Based on 7 customer reviews)
Hotel Information
OVERVIEW
The Acar Hotel is in the ideal location, just 2.5km away from the city of Alanya and just 150 meters away from the beach. So guests are free to spend their days exploring and discovering the historic city and surrounding areas or relax on the warm sands while the children take advantage of the various water sports on offer. All rooms are equipped with the necessary amenities to ensure all guests have a comfortable and pleasant stay. There is a playground on site for the children to play in while you take some time out and the swimming pool also has a section for children so adults can cool off without the risk of being splashed! The Acar Hotel has 3 restaurant areas and a bar with various different cuisines and beverages on offer plus the facilities to play; billiards, table tennis and darts.
Facilities
---
Our customer reviews
Vince, Manchester
Checked in Tue 04 Jan 2011
This hotel has the capabilty to be a reasonable hotel although old, the conditions could be much improved. whilst on arrival attention was appropriate, direct and helpful. We was assisted with luggage to the room allocated and shown the room facilities. Arriving during the serving of an evening meal we were able to visit the dining area, whilst looking at the selections of food available I noticed cloth used to decorate the table serving condiments in bowls appeard to have mould marks on the material. The table cloths were not changed for the period we stayed although marked from previous meals and other dirty marks. The food was ok but not to a good standard found in this area of Alanya. The rooms had poor noise insulation values as the people could be heard very clearly also the TV which was irresponsibly loud at 0010 am in the morning. Oba the location of the Hotel was completly shutdown with very few business open, so isolation was an issue. No entertainment of anykind at the hotel, The few staff maintaining the hotel were a mix of freindly & accommodating to ignorant & could'nt careless. In fact a waiter dressed informaly wiped the bottom of a glass of red wine made wetr from the dispencer before I got to the table & before I could place it down on the table to prevent any further marks to the table cloth, Presumably to prevent the need to replace the cloth? On the second day we chose to check out from the hotel as we would only find further faults should we stay. Not recommended unless on a strict very low buget & you donot require standards. In this case brilliant.
---
Bernd, Hofgeismar
Checked in Tue 05 Jan 2016
Now - after the renewing - a place worth to stay!!!!!