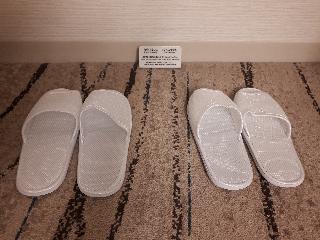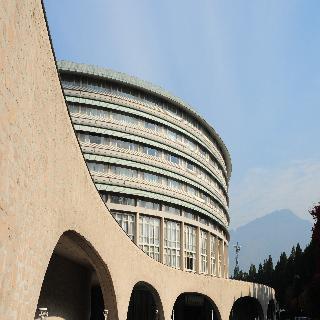 Grand Prince
(Based on 2 customer reviews)
Hotel Information
OVERVIEW
The Grand Prince Hotel Kyoto was designed by the late Togo Murano, an architect who made a valuable contribution to Japanese architecture. The hotel features spacious guest rooms, elegant banquet halls, restaurants, and a Sukiya-style teahouse in the Japanese garden, for the real Kyoto experience. All rooms are non-smoking rooms. Free-Wifi.
Only 20 minutes by subway from Kyoto Station. With abundant parking for the convenience of guests arriving by car. The Front Desk can arrange for taxis to Kansai International Airport and Osaka International Airport as well as providing information on transport and costs for your business or tourism destinations. We will closed BAR ASCOT and Japanese Cuisine Restaurant from April 1 to June 30, 2020.
Facilities
---
Our customer reviews
Chelsea, Taunton
Checked in Mon 18 Mar 2013
Our two weeks in Kyoto was a spectacular trip and the hotel made things even better. If you are looking for luxury, you are definately going to find it at the Grand Prince Hotel. The staff are friendly, helpful and speak English well (although some of the maids did struggle with some of our language). On arrival, considering we were extremely jet-lagged and exhausted, they were courteous and polite. The room itself was excellent. Our room was on the 6th floor so I cannot account for what any of the other rooms are like but our bed was huge (I couldn't even reach the ends when I laid on it sideways) and it had a modern look to it which I loved. Maids came with fresh towels, dressing robes, clean sheets, etc. every day we were there which was great because after a long day of exploring, the best part was coming back to a room with a made-up bed. Everything about the hotel was luxury. It is a business hotel after all but is often used for weddings too. Unfortunately, we didn't actually get to see a full wedding but we did see a lot of people dressed up for one and the open centre of the hotel has a beautiful archway with bamboo and sakura trees and seats for a wedding ceremony. We didn't eat often at the hotel because if I'm perfectly honest, I should have invested in something cheaper. We didn't need all the luxury (not that it was bad!) and eating here was expensive. We only tried the Pond Cafe but I know there was a Chinese, a Japanese and a French restaurant. The Pond Cafe was designed like a Western-style buffet with a mixture of Western and Japanese food. We had a dinner and a breakfast there. Dinner for two cost me 6300 yen whilst breakfast for two was 5000 yen. Although it IS a buffet, that's quite a lot of money for us and we often ate out (we could have fine-dining in the city for around 3000 yen at the most!). However, it was all very delicious. I've noticed that a lot of people have said that the Grand Prince is very out of the way from all the exciting stuff. Well, yeah it is in Kokusaikaikan, a quieter part of Kyoto however, to say that it's difficult to get back to the fun is false. The subway is literally right outside the hotel and for 600 yen each, you can get a day pass for the Kyoto subway which was EXTREMELY useful. Yes, it does mean you have to pay for the subway but to be honest, even if you lived in the main part of Kyoto and wanted to see everything, you'd still need a subway pass. One problem that I did have which I thought was a little unfair in a business hotel was that there was free wi-fi in the lobby only. This was a little irritating (especially since we were on the 6th floor) to have to take the laptop/iPad/phone all the way down to the lobby. To have internet in your room, you had to pay 1000 yen a day for a cable for the internet. I thought that would be inconvienient for a business guest who had paid all that money just to pay more to have it in his/her room. I will admit, I think I went a bit over the top when I booked this hotel because we were out most of the time. However, if you're visiting Japan for business, luxury, or you are just plain filthy rich, this hotel is definately at the top of your list! The hotel is spectacular and although it is expensive, you definately get what you paid for!
---
Catherine, Bristol
Checked in Sun 01 Apr 2012
Massive room for 3 people.massive bathroom with bath, super toilet and bidet.Separate shower. At end of subway and covered walkway to hotel. They even provide umbrellas to cross the road.