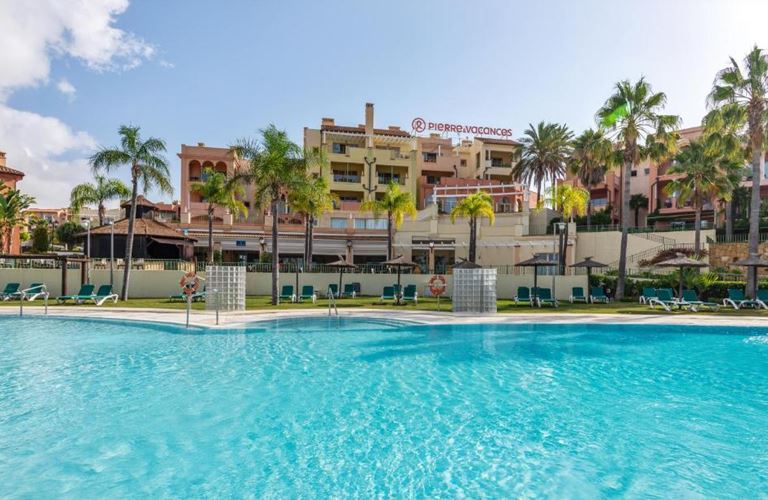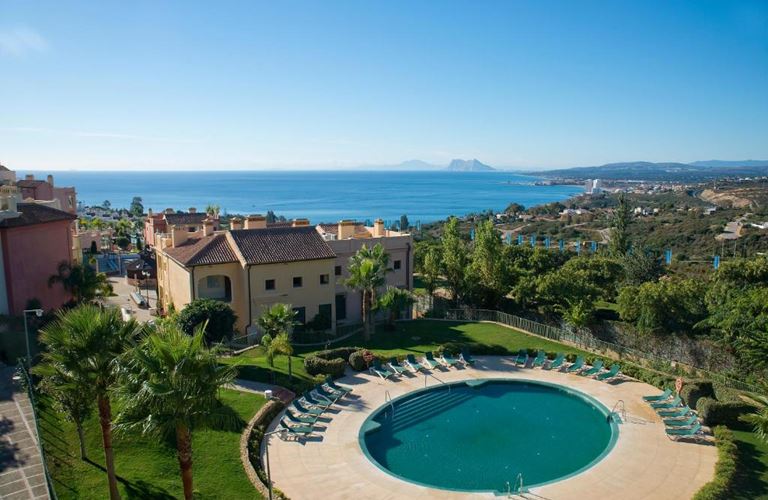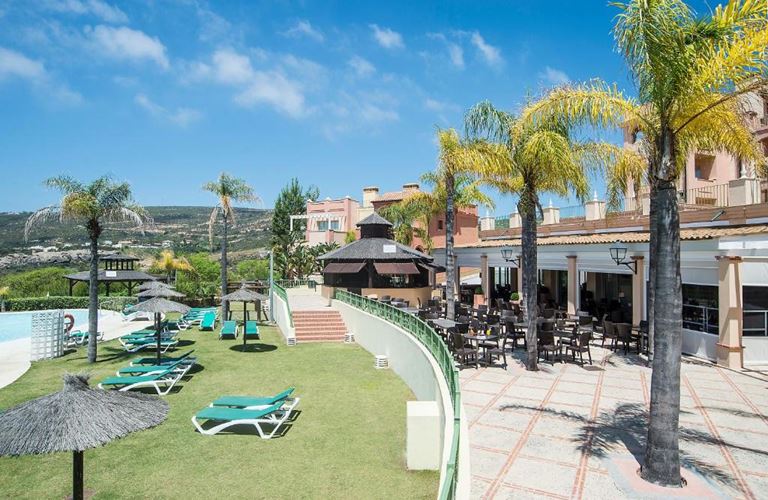 Pierre & Vacances Resort Terrazas Costa Del Sol
(Based on 43 customer reviews)
Hotel Information
OVERVIEW
Your Apartment Resort with incredible views of the Rock of Gibraltar, an Andalusian resort with 2 swimming pools overlooking the sea, air-conditioned, spacious and comfortable apartments, equipped with a terrace, clubs for children from 4 months to 17 years included.
Facilities
---
Our customer reviews
Catherine, Caldicot
Checked in Wed 12 Jun 2019
There were definite pros and cons to this accommodation... First the good points; > the apartment we got allocated was in the building called Malaga... This was spotlessly clean and lots of space! It was a two bedroom with a huge balcony. >Beautiful views of the rock of Gibraltar on a clear day. >Beautiful views in general. >staff were friendly but seem not to speak a lot of English... So could struggle to have much conversation. But enough to be able to book a taxi, or ask for anything we needed for our room. > The shop on-site has good stock of items you could need, but is expensive as you're paying for the convenience. It's much better to go further afield to purchase food. >pool was lovely for children and adults plenty of sun loungers. Always a lifeguard on duty. > Buffet evening meal seemed to have a lot of choice but can't comment on breakfast as we didn't try it. It was on 8-10am. > Kids meals reasonably priced at the cabana restaurant and open late for takeaway if you need it. Adult meals ok price and what we had was good. Cons > It was a struggle to find out about buses. Staff did try to explain but unfortunately the language barrier caused a bit of a problem. And the taxis were easier... But way more expensive. We paid approx £10 each way to go to port la Duquesa... 7 minute drive away. And £14 to go to sabinalles which is just a little further. > You really do need a car to go here... Unless you're happy just staying by the pool. Which is nice to do. > No inflatables allowed in the pool... However they sell them in abundance at the site shop (?????) Couldn't work that out!!
---
Vickie, Keighley
Checked in Wed 19 Sep 2018
A nice hotel, but you will need to hire a car if you want to leave the resort as it is not very close to any amenities and the hotel is on a sloped driveway that backs into a dual carriageway with no path. There is a bus, but not very often. Apartment was clean and tidy but the mattresses were very hard. Also, there wasn't much in the way of entertainment on an evening - maybe because it was out of season (September).
One Bedroom Apartment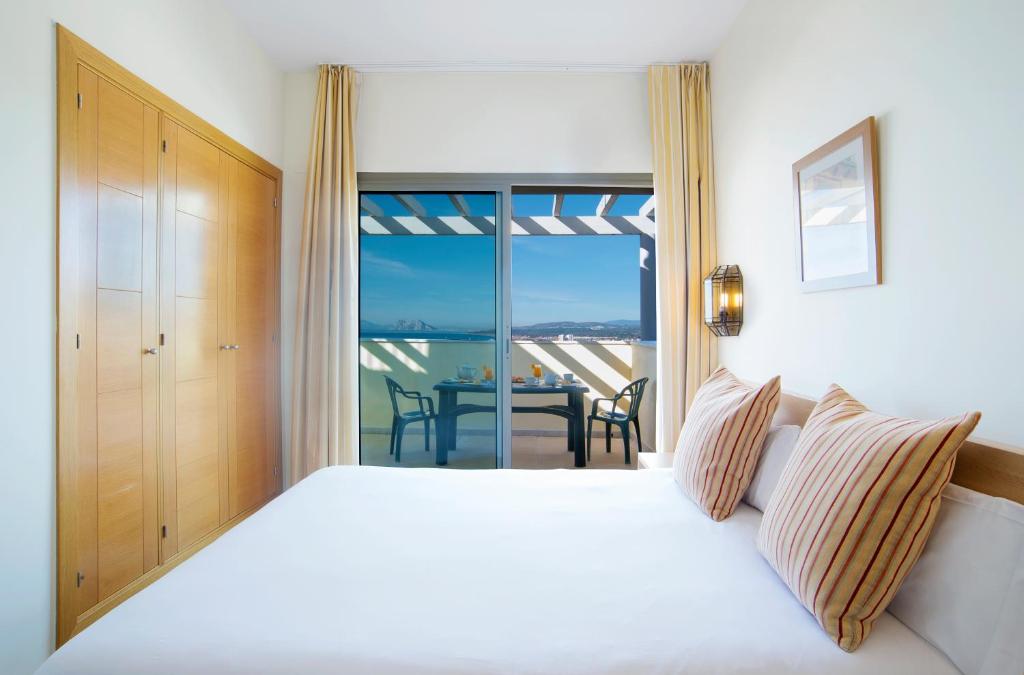 Double bed & sofa bed - Wi-Fi access - Air-conditioned - Cable / satellite television - Mini-bar / Refrigerator - Tea / coffee making facilities - In-room safe - Hairdryer - Bathroom with shower

Two Bedroom Apartment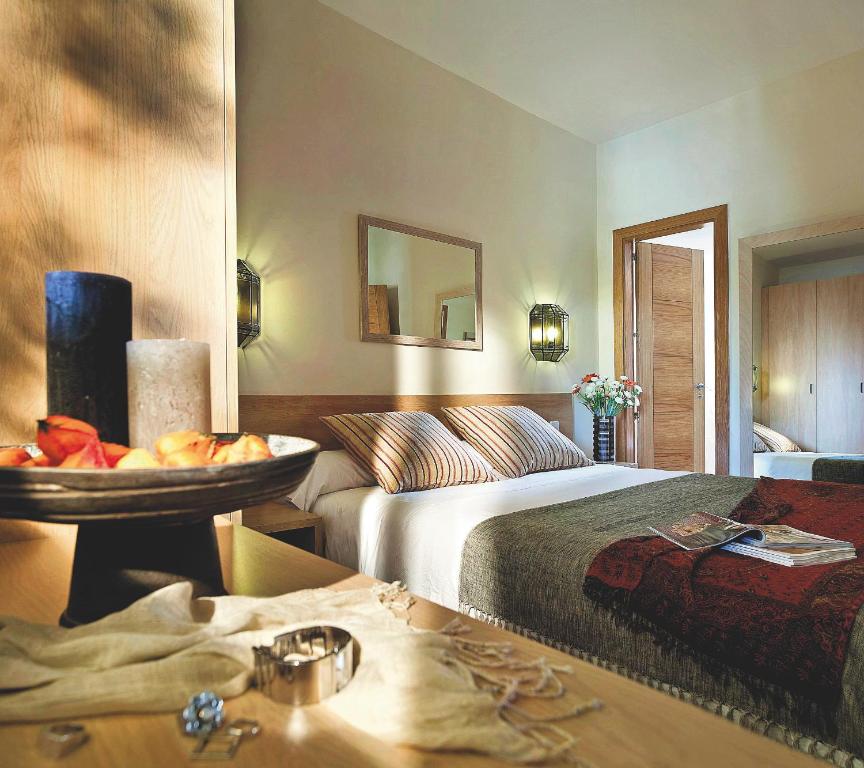 Double bed, single beds & sofa bed - Wi-Fi access - Air-conditioned - Cable / satellite television - Mini-bar / Refrigerator - Tea / coffee making facilities - In-room safe - Hairdryer - Bathroom with shower

Three Bedroom Apartment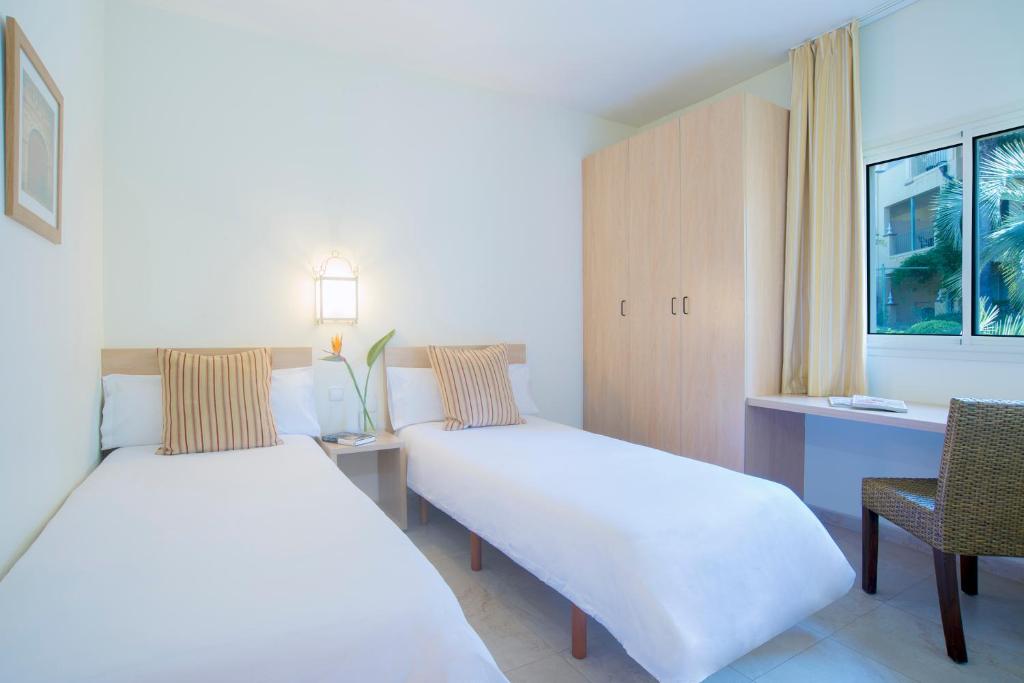 Double bed, single beds & sofa bed - Wi-Fi access - Air-conditioned - Cable / satellite television - Mini-bar / Refrigerator - Tea / coffee making facilities - In-room safe - Hairdryer - Bathroom with shower