Iberostar Selection Playa de Palma (ex Iberostar Royal Playa De Palma)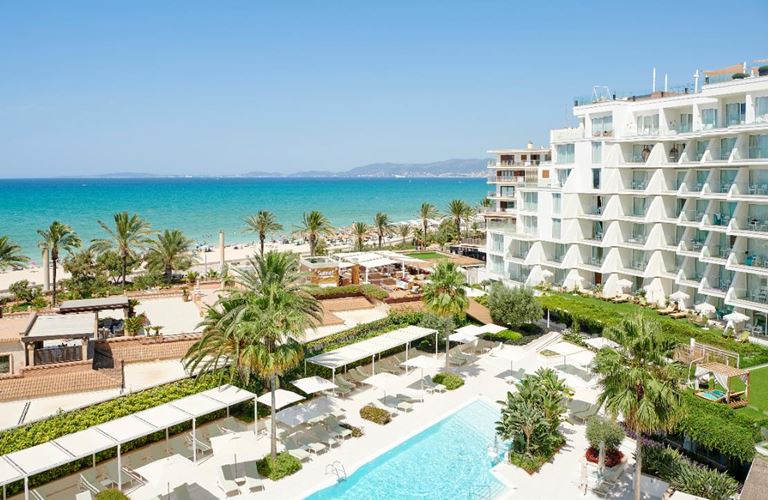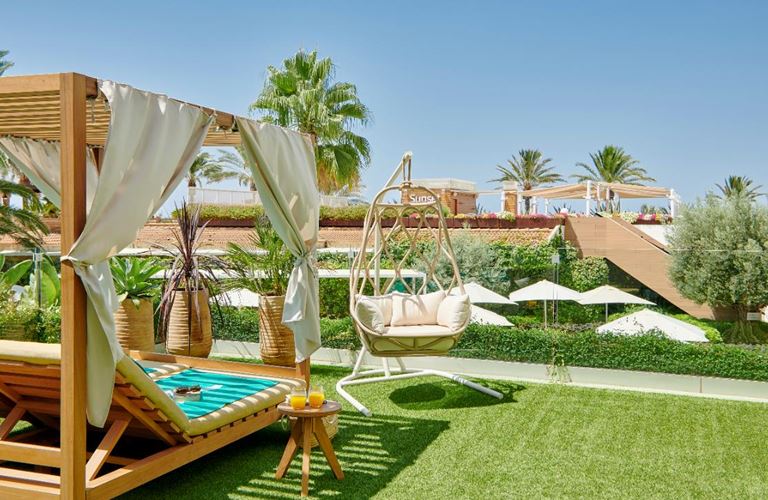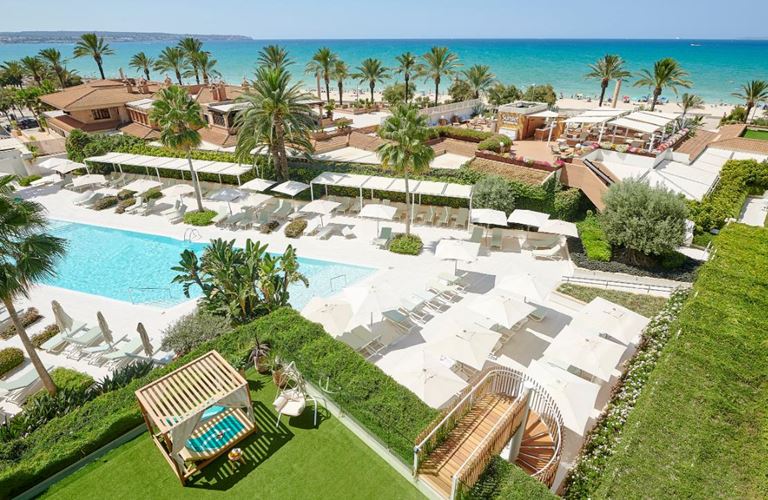 Our Customer Rating
(Based on 9 customer reviews)
Just spent 10 x Days at the Iberostar Selection Playa De Palma. Very nice hotel – always remember 5 Star Hotels abroad are not the same as 5 Star Hotels in the UK but I have to say all of the staff were amazing – so friendly and helpful and acted like a UK 5 star.
Simon
Checked in Fri 03 Jun 2022
Hotel Information
Overview
Iberostar Selection Playa de Palma is the ideal family hotel in Playa de Palma, the perfect hotel for with or couples seeking a pleasant vacation on the island of Majorca. The guests at this beautifully located hotel can enjoy the SPA Sensations. They can also engage in activities for all ages or try the best of national and international cuisine, including a variety of Spanish tapas and freshly cut ham. With a welcoming atmosphere and impeccable services, this 5-star Playa de Palma hotel assures an ideal environment for your family holiday or couple's getaway to Majorca.
Location
Playa de Palma (Bandera Azul 2015
10 km from the centre of Palma,
3 km from the  Palma de Mallorca airport  (PMI)
Longitud: 2.738429555833903 Latitud: 39.52320893877376
Rooms
182 rooms featuring private bathroom with shower and hairdryer, balcony, and twin beds. Amenities include telephone; satellite TV, HVAC, mini bar, safe deposit box, Air Conditioning…
Facilities and Services
Infinity Pool (only available for clients staying in Star Prestige rooms)
Sea front hotel
Solárium
Beach hammocks (with charge)
Pool Towels
Pool Bar
Lounge Bar
Free Wi-Fi Premium
Professional animation shows
SPA Sensations
 Sauna
Parking ($)
Watersports
Fit&Fun: spinning, water aerobics, and Pilates
Fitness Area
Nearby golf Course
Currency exchange ($)
Rent a car($)
Bike rental reservation($)
Concierge
Gastronomy
Buffet Restaurant
A la carte Restaurant ($)
Iberostar Selection Playa de Palma reopens as a 5* htel focusing on adult clients, also welcoming families.  Clients will be able to make use of the kids pool and Mini Club located at the nearby hotel Iberostar Cristina (1-minute walk). "Star Prestige" cliens will be able to enjoy our roof-top terrace.
---
Our customer reviews
Simon, Downham Market
Checked in Fri 03 Jun 2022
Just spent 10 x Days at the Iberostar Selection Playa De Palma. Very nice hotel – always remember 5 Star Hotels abroad are not the same as 5 Star Hotels in the UK but I have to say all of the staff were amazing – so friendly and helpful and acted like a UK 5 star. Special mention to Comos (I hope I spelt her name right) and Nico (Nicky) for exemplary and above and beyond service. Hotel is modern and spotlessly clean with just over 200 rooms and 15 minutes from the airport but you cant hear the planes at all. We had a beautiful Junior Suite on the third floor with glorious views out to sea. Room was large along with a large private balcony. Cleaners did an amazing job, kept the rooms immaculate and often asked if we wanted anything. Main pool is spotless and large and you can certainly swim easily. No inflatables allowed. Usual Sun Bed towel reservation issue around 8:00am but you do that on your way to breakfast. There was always sun beds available around 10:0am just not where you want them. There is a great pool bar serving hot and cold drinks, alcohol and payable snacks. Always opened late (over an hour sometimes) and service was often slow – however once you did get somebody they were amazing and so friendly. You can place orders at the sun bed as well. Food was interesting – we went fully inclusive. Breakfast and Dinner are in the buffet restaurant. Food is good – most of it freshly prepared for you, queues not too bad but the food choices did become repetitive and I say that after we went out for a couple of nights. Lunch is unexpected – ala-carte in a different restaurant. At first we didn't like the idea but it actually became a bit of a treat to choose from a menu and be served your lunch. The area around the hotel is OK and directly opposite the beach but it depends what you want. We wanted somewhere with a bit of life and some nice local restaurants. As you walk further into Playa De Palma (10 minutes or so) it caters more for stag / hen nights but its not a bad place and we certainly didn't see or hear any trouble. Do try the horse and cart ride – 30 Euros. There are a few things we consider negatives: The 3 x Drink Rule at lunch and Dinner – it didn't bother us – not big drinkers but when they bring you a bottle of wine which they did sometimes you think – are we being charged for this. The 3 Drinks rule is a Spanish Rule and nothing to do with the hotel. When you arrive you have to choose your breakfast, lunch and dinner time. Felt very strict and rigid. You soon learn its only an idea and we just went when we wanted. Men are asked to wear long trousers to dinner. Everybody honored this but smart long shorts should have been an option especially given the heat. No rules for the ladies!!!! The only bar that is open in the evening is the Champagne bar which is not always easy to get into so there is no where quiet to just go and have a drink. There is also no where to get snacks in the evening. Entertainment is not very lively – mostly singing and saxophone. I get they are trying to be prestige but its nice to see some lively entertainment from time to time. The hotel group is trying to be more ECO friendly so there are no straws of any sort - not always easy when drinking some of the cocktails. Maybe offer cardboard straws or even metal ones and wash them with the other cutlery. Also they provide noting to stir your drink with. Watch out for the peanuts and cookies in your room. All soft drinks are included in your all inclusive but alcohol is not. What they don't tell you is neither are the peanuts and cookies. We found out when paying the bill, queried this as there is nothing to say they are chargeable or even how much to be told sorry that's the way it is …. Last but not least – there is an option to upgrade to Prestige. This gives you a room on the top two floors but the view will be the same as ours on the third. You get access to a private roof top swimming pool and sun bed area but given the temperatures up there it must have been intense on the roof. There is also a private pool bar up there. You do get a segregated area in the main restaurant – but you choose the same food as the rest of us, the segregated areas is like sitting in a gold fish bowl and personally even if I had paid for Prestige I would have still sat outside every night. Would I pay the extra for Prestige, I tried very hard before arriving it but it was fully booked – would I pay now – absolutely not – I can see no benefit what so ever. All in all – we would absolutely come back to the hotel – loved it – not sure we would go back to the area – we prefer Alcudia but the hotel is stunning and I would highly recommend.
---
Mark, Harrogate
Checked in Thu 07 May 2015
Really enjoyable stay, the hotel is a little dated but clean and pleasant. The main pool is good, the kids pool is great and the location allows easy access to the beach whilst remaining private. The staff make this hotel great, from the reception desk through to the restaurant staff it is clear that their number one priority is excellent customer service. The animation team were fantastic and as good as any quality holiday firm, they encourage children and adults to take part and in a really fun and friendly way. We will return as a family of 4 including two kids aged 4 and 2