Belize
Dates · 2 Adults, 1 Room, Economy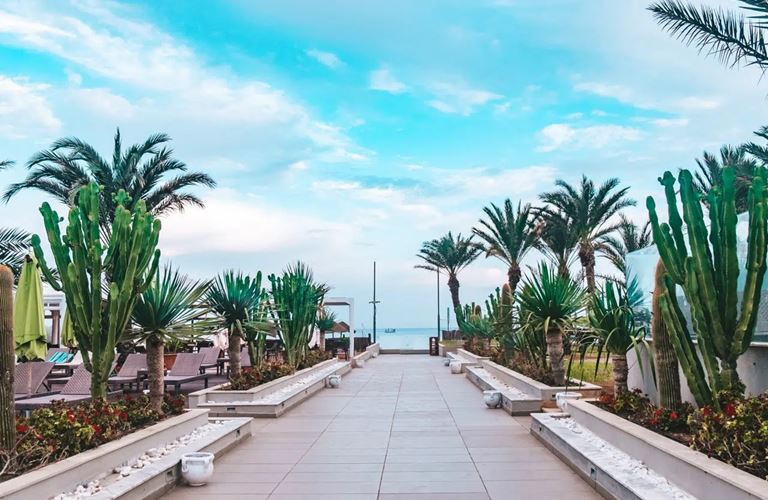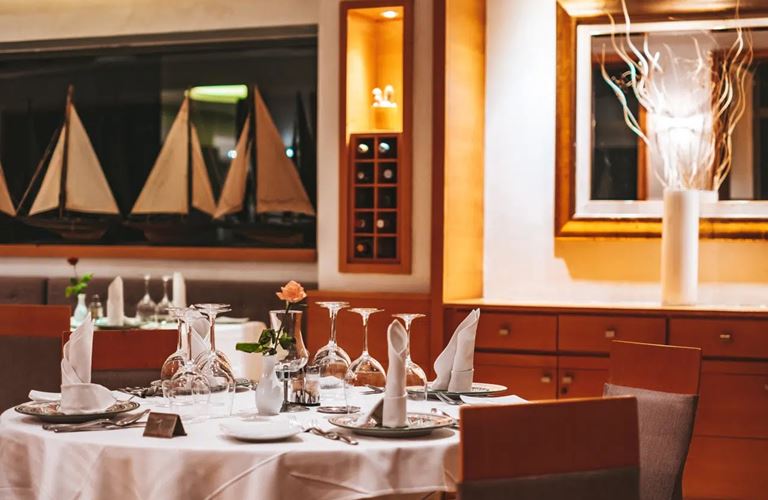 Rosa Beach Thalasso and Spa
(Based on 29 customer reviews)
Hotel Information
OVERVIEW
The Rosa Beach is located in the east of Tunisia, between Sousse and Monastir and directly on the shore of the blue sea on a beautiful white sand beach, considered the most beautiful of the whole region of the Sahel. The hotel offers an enchanting view on the sea and the distant horizon.
The Rosa Beach Monastir hotel offers 425 totally renovated rooms, the majority of which have a view of the Garden, the others overlook the pool. All rooms are equipped with heating, air conditioning, bathroom-wc, balcony or terrace, telephone and TV (LCD) with satellite, Minibar.
Facilities
---
Our customer reviews
Stephen, Cheltenham
Checked in Sun 16 Jun 2013
Hotel & rooms clean , staff very pleasant & help full. Rooms with view of sea & pool are good,but not so good if you are facing the rubbish tip next door. We had a relaxing holiday the location to the beach is great although there was a problem with sea weed but this was cleared most days. but for for people who want to do more there is nowhere to go, unless you get a taxi or bus.The entertainment was just about ok. The food was good & of variable choice. The only money we spent was on tips for the staff & it does pay you to do this. For us a great relaxing holiday although quiet. we met some nice people.
---
Marie, London
Checked in Sun 16 Jun 2013
What can I say . Just got back from Rosa Beach in Skanes , what a fantastic hotel. I had read some bad reviews about the hotel ( seriously these people were obviously not in the same hotel which is definatley a 4star+ hotel I think thise people were expecting 10 star ) . Any way , from the moment we arrived at the hotel the service was great . We came independently , so no rep to meet us. But we was meet by the duty manager who got us a refreshing non alcoholic cocktail and told us about the hotel amenienties and what was included in our All Includive package, he then got the porter to take our bags to our room, 1td (£0.40) put a smile on his face. We arrived at the hotel just in time for lunch , large buffet with plenty to choose from. I am a very fussy eater .The food was fantastic , with so many nationalities to keep happy they did a great job. The service at your table was also to a good standard . There is no need to tip all the time , if you choose to, 1td (£0.40) is more than enough. You will defiantly not go hungry here , Bar staff are welcoming and can speak many languages , how ever there was a lack of drink menus ( if you asked to see one they would give you one) . Staff were happy to take Orders and bring them to you wether you was at the beach / by the pool or sitting at a table ( again no need to tip , but if you do ,tip for the first one and they will make sure you are topped up all night/day). Entertainment staff were very friendly , up beat and spoke to everyone to get you involved in activities. Again their language skills were great (English/French/Arabic/ German/Polish/Russian/Italian) most speaking at least 4 different languages. They worked very long hours , entertaining the children and adults all day 08:00-02.00. The evening shows were not the best I've seen , but they were entertaining and some were funny ( again there were many nationalities to keep happy) think in the lines of Butlins and you won't be disappointed . We used the Spa and had some lovely treatments and massages , all very reasonably priced , do tell the staff the pressure you want for the massage , as you don't fill in any forms before your treatment. The indoor pool was very tranquil as only one other person was in there. Nice to use if your down in the spa and want some quite time. The beach was great , and yes there was some sea grass on the shore line ( it's the sea of coarse there will be sea weed or grass) . There were enough beds with parasols , but not enough mattresses for the beds ( so get there early) . The sea it's self was a little cold to begin with , but you warmed up quickly. It is shallow / clear and sand under foot which is great for kids or people who are a little nervous in the sea. There are people trying to sell you things along the shore, but the Hotel security do move them on quickly. The price of the water activities were very good price , I would recommend the parachute ride. The swimming pool (salt water) was also a little cold to get in , but again you warm up quickly. Now you do need to be up at 06:00 to reserve a sun bed around the pool ( or you won't get one until late afternoon 16:00). We stayed in a sea view room , the hotel has been cleverly designed, so that when you are in bed with the curtains open, you can see the sea. On the phots of the hotel sll the rooms around the pool all look to the sea. The rooms are clean modern and cool . The bathrooms need a little attention (sealant and shower head), but otherwise very clean . The maid did some lovely designs with the towels and bedding. Overall we had a great time at the Sentido Risa Beach hotel