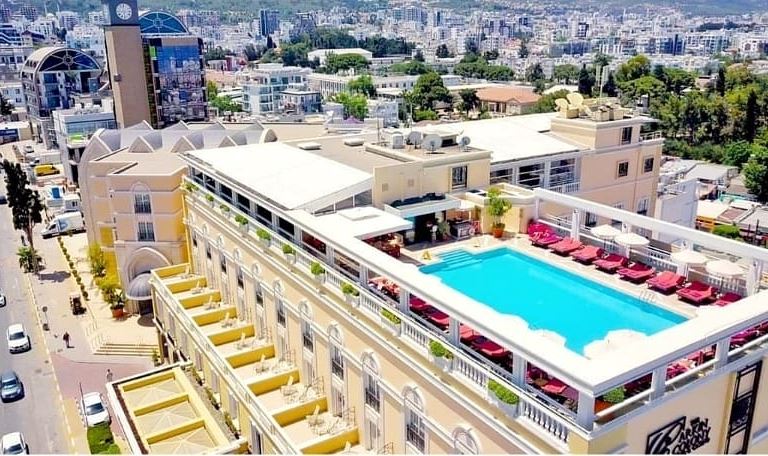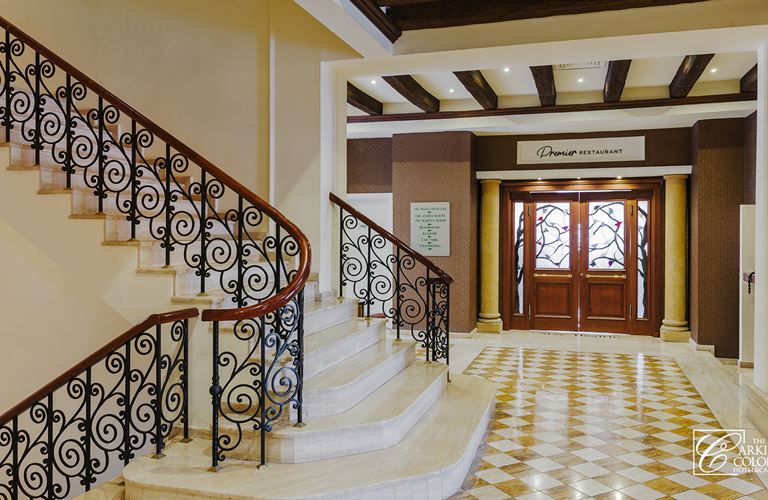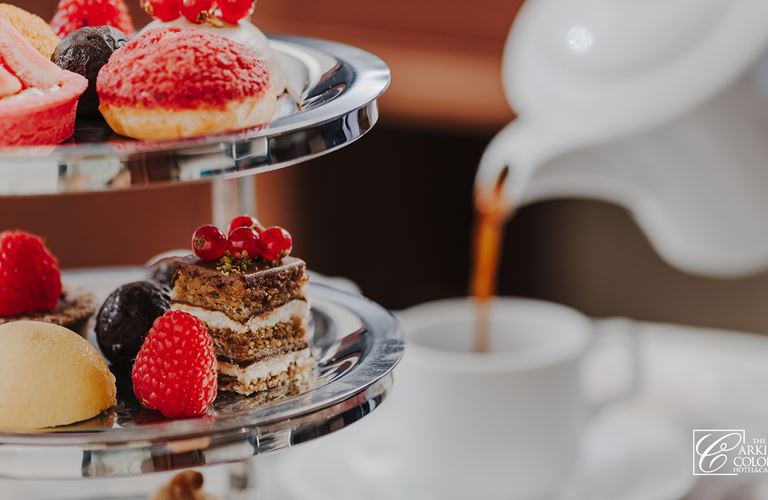 Our Customer Rating
(Based on 24 customer reviews)
Excellent facilities and staff
Janet
Checked in Sun 17 Sep 2023
Hotel Information
Overview
The Arkin Colony Hotel is an elegant 5 star hotel in the heart of Kyrenia about 30km from the airport and very close the numerous sights which North Cyprus is famous for. Built in the style of the early 1900s with influences of the island's Ottoman heritage, there are 121 stylish and comfortable rooms and suites overlooking the wonderful resort which surrounds it. Whether you are here for a fast-paced city break, a romantic weekend away or a business trip, our hotel is a perfect haven for the discerning traveler.

During your stay you can enjoy a meal in our renowned 'Misty' restaurant, choosing from a selection of local and international dining options in a fantastic setting before moving into our majestic casino venue! To relax, have a leisurely swim in our rooftop pool and enjoy the spectacular views, or visit the onsite Spa and wind down with a massage and treatment.
We look forward to providing you the same comfort and high quality service that helped us to be the proud holder of the prestigious TripAdvisor 2019 Certificate of Excellence and Travelers Choice Award.
Our dedicated team will provide you with the warm welcome and world class service that The Arkin Colony Hotel excels at, leaving you with warm and everlasting memories.
---
Our customer reviews
Janet, Porthcawl
Checked in Sun 17 Sep 2023
Excellent facilities and staff
---
George, Teignmouth
Checked in Sun 22 Dec 2019
WE have stayed at this hotel on several occasions. Our latest visit ion December was very disappointing the standards have dropped dramatically. Breakfast was abysmal very limed choice and either under cooked not cooked or raw straight from the fridge "on the hot plate" Our suite was very nice !! but the thermostat was broken temp. was a constant 28 degrees C. we had to have the patio door open most of the time we complained to reception we were told temp. was set by hotel and couldn't be changed which was a complete load of rubbish, our daughter's were in a different room and the thermostat worked perfectly I called maintenance and there was nothing they were able to fix. Whilst at the hotel management seemed the hotels facilities as a private club for their employees, Every night was Turkish party night on the roof terrace with extremely loud music until 1.30 in the morning one night this went on until 5.00 am. we did get a note pushed under the door saying "sorry for any inconvenience to guests" this is no consolation we had no choice in the matter. the bar service was a joke ages to get a drink the ice cubes had thawed out by the time we got our drinks !!
Premier Suite
This room offers an accommodation with a separate lounge.
Wi-Fi access - Air-conditioned - Television - Tea / coffee making facilities - Bathroom with bath and shower
Residence Suite
Wi-Fi access - Air-conditioned - Television - Tea / coffee making facilities - Bathroom with shower
Club Room
Queen size / Twin beds - Wi-Fi access - Air-conditioned - Television - Tea / coffee making facilities - Bathroom with shower
Junior Suite
Larger than the Club Room, offers a privileged accommodation with a pleasant living room and bathroom with a bathtub.
Wi-Fi access - Air-conditioned - Television - Tea / coffee making facilities - Bathroom with bath and shower