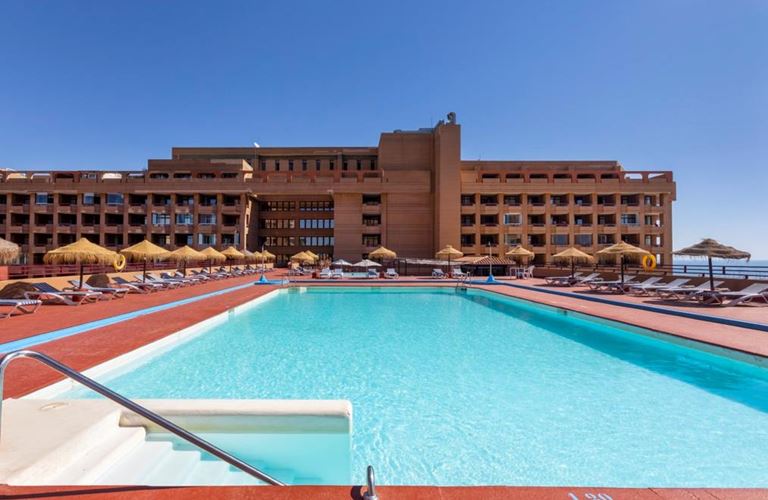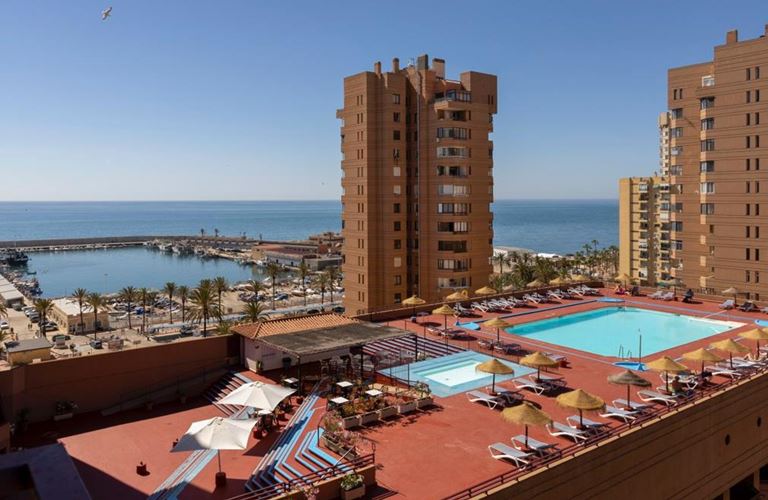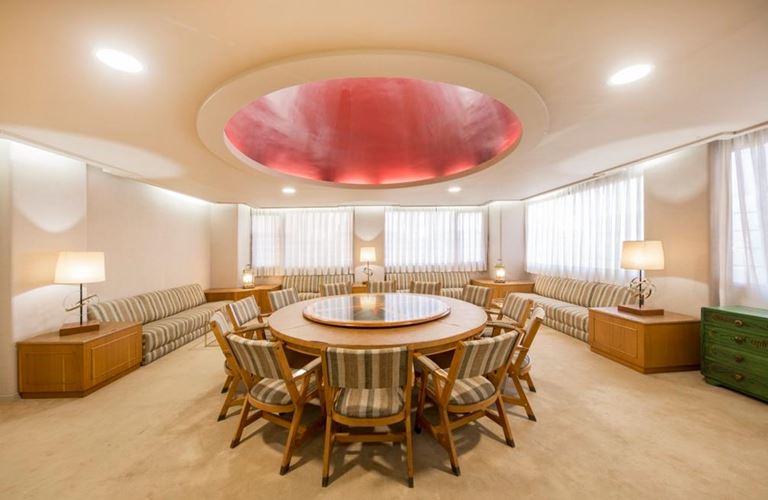 Las Palmeras Fuengirola Hotel
Fuengirola, Costa del Sol
1938 reviews
(Based on 1010 customer reviews)
We've stayed in the Las Palmeras a number of times, yes it is dated but it's clean and it's comfortable. Rooms are serviced every day including clean towels and the bedding is changed every 3-4 days. It's in a great location on the seafront opposite the port with beaches to both sides.

David from Carrickfergus, checked in Mon 16 Oct 2023
Hotel Information
2 swimming pools
Marina views
Kids' club
About Las Palmeras Fuengirola Hotel
Las Palmeras Fuengirola Hotel is a 4 star resort located on the Costa del Sol in southern Spain. Situated at near the beach in the lively seaside town of Fuengirola, the hotel is ideally located for a summer getaway. Daily activity programmes create a fun, social atmosphere at the hotel, while bright, warmly decorated rooms provide a space to relax in at the end of a busy day.
Long golden beaches and sparkling blue seas have made Fuengirola an increasingly popular Spanish resort. Although most famous for its coastline, the town is also home to an impressive array of cultural attractions ranging from Roman ruins to medieval castles. So, whether you want to try parasailing on the beach, sample traditional Spanish seafood in town, or simply relax by the pool, a stay at Las Palmeras Fuengirola Hotel promises tranquillity, warmth, and plenty to do.
Who is it Great for?
Visitors recommend Las Palmeras Fuengirola Hotel for groups because of its location in the town centre, as well as the pool and entertainment facilities.
At a Glance
25 km from Malaga Airport
200 m from the beach
Onsite parking
Facilities
Pool and Leisure
Two swimming pools
Garden
Games room
Table tennis
Pool table
Restaurants and Bars
El Tren piano bar
Terrace bar
Coffee shop
Restaurant
Entertainment
Kids' club
Entertainment programme for adults
Other Facilities
Wi-Fi available (with surcharge)
Onsite parking
Local Area and Things to Do
Entertainment programmes are run daily for both adults and children at Las Palmeras Fuengirola Hotel, giving you the opportunity to try a diverse range of activities. The hotel is also conveniently located for other amenities, and many guests take the opportunity to go hiking or cycling in the hills as well as try scuba diving, waterskiing or surfing at the beach.
If you're looking for a fun day out, then look no further than Sould Park and Costa Water Park, both local attractions that are popular with residents and tourists alike. Golfers, meanwhile, will be pleased to know that the Fuengirola area is home to a wide range of golf courses, including the El Chaparral course, located in a forest.
Food and Drink
El Tren piano bar – casual bar serving a wide range of drinks and cocktails with piano accompaniment
Terrace bar – casual bar serving a range of drinks and snacks
Coffee shop – small coffee shop located on the garden floor
Restaurant – buffet restaurant serving a wide range of local and international dishes
Hotel Features
398 rooms
Lifts available
Wi-Fi available (with a surcharge)
Overview of Rooms
All rooms at Las Palmeras Fuengirola Hotel are decorated in a warm, summery style and come complete with tiled flooring and full-length windows. Standard rooms feature two single beds and an en-suite bathroom along with a private terrace, satellite TV, safe (with a surcharge), and air conditioning system. Daily cleaning and towel change services are provided, while cots are available for younger guests. For a small premium, sea view rooms are available, while the hotel is also home to a limited number of junior suites for those who want to spend a little more.
Information based on previous season and could be subject to change
Bar and restaurant opening times may vary based on the season.
Facilities