Puerto del Carmen
Dates · 2 Adults, 1 Room, Economy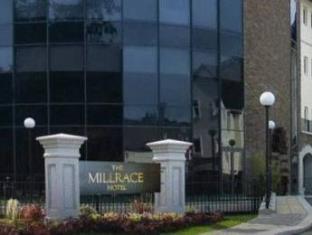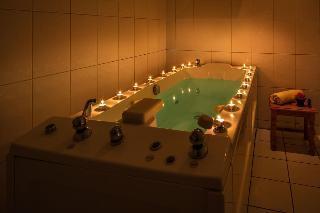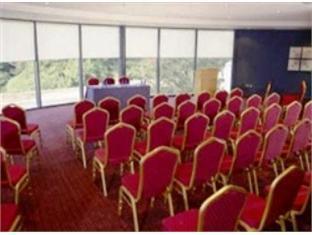 Millrace Hotel, Leisure Club & Spa
(Based on 19 customer reviews)
Hotel Information
OVERVIEW
Amenities: Direct Dial, Hairdryer, Indoor Swimming Pool, Iron, Sauna, Spa Wellness Centre, Tea and Coffee, TV
Facilities
---
Our customer reviews
David, Leeds
Checked in Fri 27 Jul 2012
Unfortunately I wouldn't be able to recommend the hotel. Although the staff were very pleasant and helpful, and the breakfast was lovely and there was plenty of it - the rooms and the hotel itself left an awful lot to be desired. This is far from a 4-star hotel as far as decor and cleanliness is concerned. In the rooms, although the beds were impeccably made and the sheets were perfectly clean and well presented, the room furniture was tired and shabby which in itself would not have been particularly an issue, but when you combine it with the wallpaper being torn and dirty and the stained carpets, all in all it makes for more of a youth hostel impression than a 4 star hotel. We went with relatives who had their own room and thought it may have been just our room, however it was the same in their room, which was two floors away. In the downstairs bar in the afternoon the floors were filthy - thick with dust and with remnants of whatever had been going on in there the night before still on the floor (napkins, fruit shoot bottles, bits of food.....). The furniture in the bar was also very tired and absolutely filthy, as were the windows. I appreciate very few businesses have money to spare and are reluctant to spend on replacing things until absolutely necessary - however cleaning the floors, windows and furniture costs nothing. In the hotel restaurant upstairs, the views were stunning, the staff, as always, were extremely courteous and the food was also very nice. However once again, the cleanliness and the upkeep was terrible. On the tables which were set again the walls, the wallpaper is stained and greasy and needs replacing - obviously through years of breakfasts etc. being eaten there, but I wouldn't expect it in a local small restaurant so I certainly wasn't impressed with seeing it in an alleged four star hotel. So, in a nutshell, courteous staff, perfectly good food - but unfortunately shockingly bad upkeep and cleanliness - very shoddy. We won't be staying again. Having said all of that, Bunclody town is beautiful and we'll certainly be going there again!
---
Deborah, Sale
Checked in Fri 04 Nov 2011
We stayed in a 2 bed apartment just across the road from the main hotel and we were very comfortable. The breakfast was fantastic and set us up well for the rest of the day.