Buenos Aires
Dates · 2 Adults, 1 Room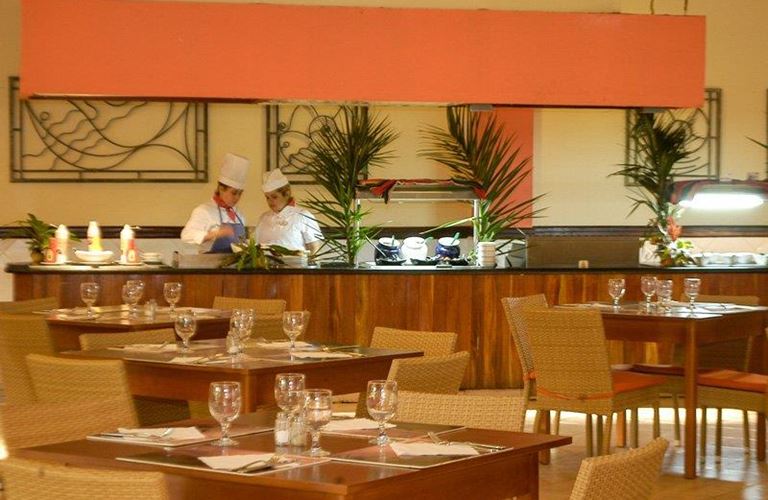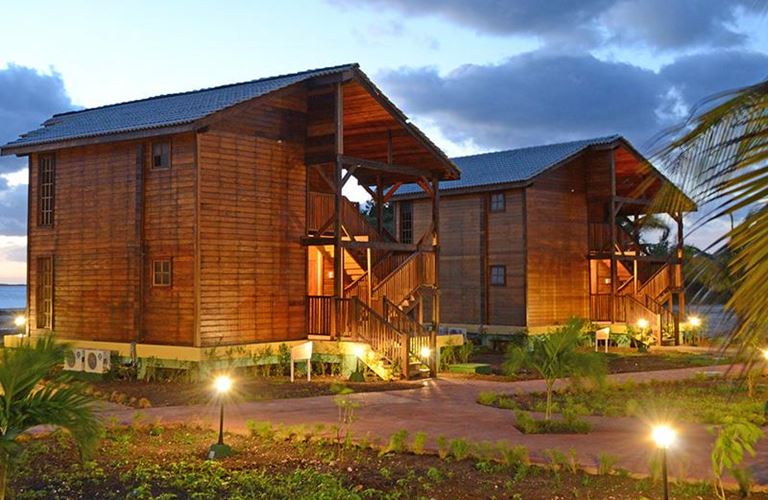 Sercotel Club Cayo Guillermo
---
Cayo Guillermo, Jardines del Rey
(Based on 15 customer reviews)
Hotel Information
OVERVIEW
Located in Cayo Guillermo and with an undoubted relaxing and quiet atmosphere and a totally Cuban ambience, this Hotel is distinguished for its exuberant and tropical gardens and open areas as well as for its stunning shallow waters beach. Ideal for family holidays and the practice of water sports, Sercotel Club Cayo Guillermo owns the privilege of being situated in a perfect place for Kite lovers, due to the only in-that-site air streams; thus marking the difference with the rest of the hotels in the region. In addition to its relevant location linked to the sailing life of the world famous writer Ernest Hemingway, Sercotel Club Cayo Guillermo Hotel provides and guarantees an unquestionable atmosphere full of safety, fun and excellent service.
ALL INCLUSSIVE SERVICES AND FACILITIES
- All meals and appetizers.
- Breakfast, lunch and dinner in Los Corales Buffet Restaurant.
- Infusions, coffee and mineral water. Unlimited juices and soft drinks.
- Wine served at the Restaurants with lunch and dinner.
- Dinner at the A la Carte Restaurants under reservation policy with 72 hrs in advance. Reservations made within the first three nights will be subject to availability.
- Unlimited alcoholic beverages.
- Natural water swimming pools. 1 adult's main pool and 1 children pool.
- Miniclub and inflating parks for children and teenagers.
- Towel service in the beach and swimming pool.
- Sports: 2 Tennis courts. Archery. Multipurpose field for Basketball and Football: from 09:00 to 19:00 hrs.
- Gym and Sauna. From 09:00 to 17:00 hrs.
- Non motorized water sports: Kayaks, Snorkelling, Sailing, Aquatic aerobic, windsurf, pedal boats. From 09:00 to 16:00 hrs.
- Daily program of activities supervised by the entertainment team, including the participation of local artists and also shows of the Fun Club.
- Private parking.
- Voltage: 220 Volt.
ROOMS:
Check in: 16:00 hrs
Check out: 12:00 hrs
Maximum adults occupancy per room: 3
Maximum adults occupancy sharing with children per room: 4 (2 adults with 2 children up to 12 years, or 3 adults with 1 child up to 12 years).
Maximum occupancy in the wooden cabanas: 2 adults or 2 adults and 1 child sharing same bed with adults. (No extra bed or cradle can be added).
The hotel has 280 rooms distributed as follows:
 160 standard rooms categorized as below:
- 82 Two story Bungalows
- 78 Garden view Bungalows
 56 Wooden cabanas (wooden bungalow)
 50 Ocean View room
 6 Junior Suite
 2 Suites
Facilities in all rooms:
- Air conditioning with individual RC
- Terrace / Balcony
- Telephone
- Satellite TV
- Shower Bathroom
- Hairdryer
- Safety deposit box ($)
- Minibar with a 1.5 L bottle of water on arrival day
Other facilities in the Bungalows with sea view:
- Iron and ironing board
- Umbrellas
Other facilities in the Sunrise beach Suites and Front Ocean Junior Suites:
- These rooms have a living room, a private bedroom and 2 bathrooms. They are located just by the beach.
- Amenities VIP
- TV in the living room
- Iron and ironing board
- Umbrellas
DESCRIPTION OF THE MAIN BUILDING AND ROOMS:
After a well-designed and careful renovation of the restaurants, public areas and the main building, the Sercotel Cayo Guillermo Hotel and its exclusive privilege in the resort of offering an amazing sea view to holidaymakers, features a new and really attractive look in areas like the lobby and the lobby bar, exhibiting beautiful sea related designs and deco. The same applies to its spacious and beautifully decorated rooms all painted with tropical Caribbean colours.
Bungalows: Comfort and functionality of the areas match up within a perfect harmony. Predominant warm ochre and orange colours prevail in all the rooms. They are located just by the sea or surrounded by exuberant vegetation, allowing guests to witness natural scenes of an incomparable beauty.
All rooms have terrace or balcony accordingly.
Bungalows in two story buildings: Spacious rooms located in two story buildings that stand out for a full relaxation in a really quiet atmosphere. The presence of glass windows allows the day light to reach every corner of the bungalows with a beautiful view. Predominant warm colours prevail in all these rooms, which also have terrace or balcony.
Wooden cabanas: Guests can enjoy a warm and nice atmosphere as in a typical wooden cabana. These rooms have been carefully conceived for an enchanting and relaxing ambience.
Junior suites (wooden cabanas): Spacious, functional and extremely comfortable with well-conceived and defined areas like the living room and the bedroom.
Suites: These are bigger and more comfortable rooms which received the natural day light in the living room and bedroom. Incredible views can be admired from their terraces or balconies; all in perfect harmony within and atmosphere of modern, elegant and functional decoration.
RESTAURANTS – BARS – SNACKS:
"Los Corales" Buffet restaurant
Breakfast: 07:00 – 09:45 hrs
Lunch: 12:30 – 14:45 hrs
Dinner: 19:00 – 21:45 hrs
A la Carte restaurants
 "La Trattoria" Italian Restaurant : 18:30 – 22:00 hrs
 "La Patana" Cuban Restaurant: 18:30 – 22:00 hrs
Dress code for the Sercotel Restaurants:
Formal dress code is applied in the restaurants. Wet clothing is not allowed
Snack Bar:
 "Cojimar" Snack bar 10:30 – 18:00 hrs
(Bar service from 09:00 to 23:00 hrs)
 "La Patana" Beach Ranch 11:00 – 16:00 hrs
Bars:
 "Hemingway" Lobby bar 24 hrs (Light snack service from 22:00 to 07:00 hrs)
Hours and availability of services mentioned above are subject to changes in accordance with the occupancy and season.
KIDS CLUB:
The Kids club (Nemo´s Club) is available for children from 4 to 12 years old and it includes a play area, inflating park and children swimming pool. Time: 09:00 – 17:00 hrs: 09:00 – 17:00 hrs.
SERVICES AND FACILITIES NOT INCLUDED:
- Kite Centerthat includes a team of specialized trainers, offering the services required by the kite players or guests interested in this passionate sport.
- Wedding ceremonies, dinners and private parties.
- Premium drinks menu in bars and restaurants.
- Minibar special service, with extra charge.
- Day pass for other visitors.
- Late check out.
- Internet / Wi-Fi: 24 hrs. Lobby and Swimming pool area.
- Phone calls 24 hrs.
- Room upgrades
- Massage service. From 09:00 to 17:00hrs.
- Souvenir and art craft shops. From 09:00 – 21:00 hrs
-Currency exchange: 24 hrs in reception
- Safety deposit box
- Medical services. 24 hrs.
- Car and scooters rental. From 09:00 to 17:00 hrs.
- Excursions sales at the tourism board. From 08:30 to 16:00 hrs.
- Bus tour every hour approximately. From 08:50 to 17:25 hrs.
- Dolphin show. Only 10 minutes walk.
Facilities
---
Our customer reviews
Hayley, Tring
Checked in Sun 18 Aug 2019
I would not recommend this hotel to anyone. Cuba is amazing but if you go then try and stay in as new a hotel as possible. They build gorgeous hotels but don't maintain them. You know that not everything in Cuba is perfect but this place was a health and safety nightmare. Our room flooded several times and staff were pretty nonchalant about it. Some staff are super helpful but some are rude and dismissive. A piece of the ceiling fell down into the sofa in our room. The dining rooms fill with smoke from the grills at meal times so you leave dinner smelling like oil and fish. The floor is an ice rink and I fell twice. I could go on and on. The music by the pool and on the beach is super loud so definitely do not go if you want to relax quietly. Everything just felt like hard here. It's just not a pleasant stay. It needs a lot of basic maintenance to make it safe and a huge culture change to make it a pleasant place to stay.
---
Lisa, Leeds
Checked in Wed 12 Dec 2018
Arrived at the hotel on the 12th December thinking it was a 4 star how wrong was I was more like s 2 and that's been generous we booked a log cabin to get in there to see holes in the roof and daylight coming in between the walls no fridge in the room it smelt damp I refused to stay in there was shown another 3 rooms each as bad as the first finally accepted the 4th one to be eaten alive my sand flys in my bed stripped the bed to find blood stained mattress the food was disgusting and a lot of cross contamination going on I was poorly due to bad hygiene never have I stayed in a hotel this bad save your money and book somewhere else ruined our holiday and our Christmas not impressed even the soft drinks was vile ended up buying from the shop
Wooden Bungalow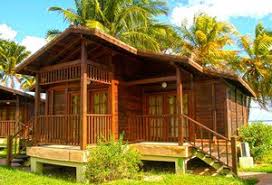 Wooden Bungalows are log cabins with warm and welcoming style, where comfort breathes in every corner. They also feature a specific well-defined ambience that radiates a charming atmosphere.
Air-conditioned - TV with International channels - Fridge - Safety box - Hairdryer - Shower - Telephone
Bungalow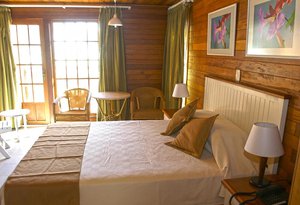 Located in two-story building, these Standard Bungalows are ideal for relaxing in a tranquil, peaceful Caribbean paradise. They offer private terrace or balcony with beautiful views.
Air-conditioned - TV with International channels - Fridge - Safety box - Hairdryer - Shower - Telephone
Sea View Room
Ocean View Bungalow features a terrace and stunning views of the beaches of Cayo Guillermo Cuba.
Air-conditioned - TV with International channels - Fridge - Safety box - Hairdryer - Shower - Telephone
Junior Suite
Junior Suites have two separate rooms (bedroom and living room). They are spacious, functional and warm with unbeatable views of the beaches of Cayo Guillermo, Cuba.
Air-conditioned - TV with International channels - Fridge - Safety box - Hairdryer - Shower - Telephone