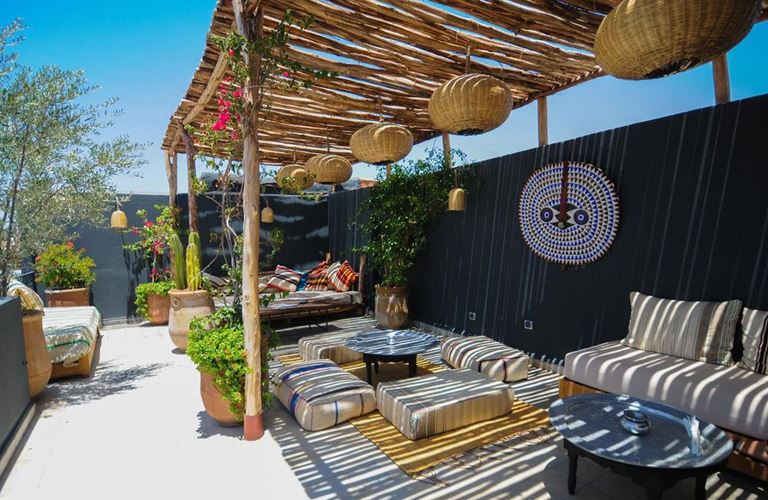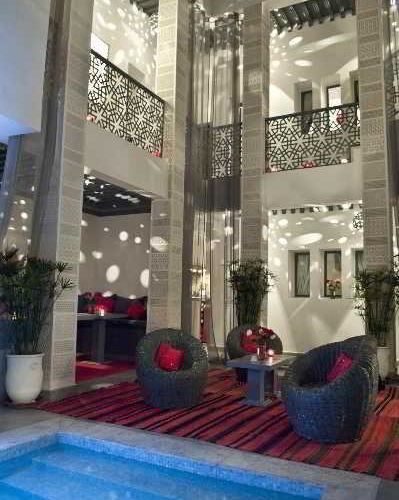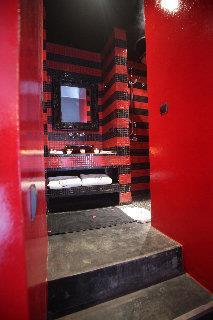 Riad Origines
(Based on 1 customer review)
Hotel Information
OVERVIEW
Este Hotel boutique con diseño contemporáneo está inspirado en la tradición Marroquí y ofrece un ambiente acogedor, situado en el corazón de la famosa Medina, a 5 minutos andando de los mercados y a 15 minutos de la plaza Jema El Fnaa. Brinda servicios personalizados de restaurante, spa, mapa de área y consejos.
Facilities
---
Our customer reviews
Hannah, Manchester
Checked in Mon 07 Apr 2014
I returned yesterday (14/04/2014) from a girly week in Marrakech with my mum and Riad Origines was superb!! The whole setting is tranquil and beautiful!! The owners ( two very chic women) have made the Riad modern but sympathetic to Moroccan architectural features and designs which made it such a wonderful place to stay. The hotel was impeccably clean and the breakfast was delicious (which we had every morning on the roof terrace to take in the scenery and glorious weather). The hospitality was amazing!! The two women who own the Riad were lovely. All the staff were incredibly polite, professional and helpful. Every one of our needs was met and every member of the staff was beaming with a smile and had a good sense of humour and made sure we were well cared for. Siad, one the men working there was very good in walking us to the Souks and the main square on our first day since Marrakech can be very daunting, with its hustle and bustle and labyrinth of streets. The owners also gave us a very good map to help us navigate and briefed us on how to get to each place and landmaks to look out for etc and this will be your life saver. The airport transfers were quick and efficient, when we arrived the driver pointed out major places as we drove by with a little commentary which was very interesting. The Riad seemed to ran very effectively. All the rooms were gorgeously decorated with each having their own unique twist. The entire Riad was so safe!! Which was comforting when you experience was the rest of Marrakech is like. Breakfast was a variety of European and Moroccan pancakes, with a selection of jam, honey and marmalade and a side basket of bread. They served this with mint tea (or any other selection of drinks), and freshly squeezed orange juice. The roof terrace and the riad was surprisingly quite considering how loud Marrakech is!! And was the perfect place to relax and sun bathe after exploring all day. The Riad is about a 15 minute walk to the main souks and square. On our first couple of days it took us longer because we got lost a few times, but this is very common for everyone and after navigating your way to the Riad a couple of times you'll find how straight forward it is, and the Riad is practically in the center so you're close to everything!! Overall, we would definitely stay at Riad Origines again, it was everything and if not more than we expected, it was great value and a worthwhile experience. We value hospitality, location and hotel settings very highly and this checked all of our boxes. Such a memorable holiday and pleasure to have met the people working at Riad Origines and staying there!!