New York City
Dates · 2 Adults, 1 Room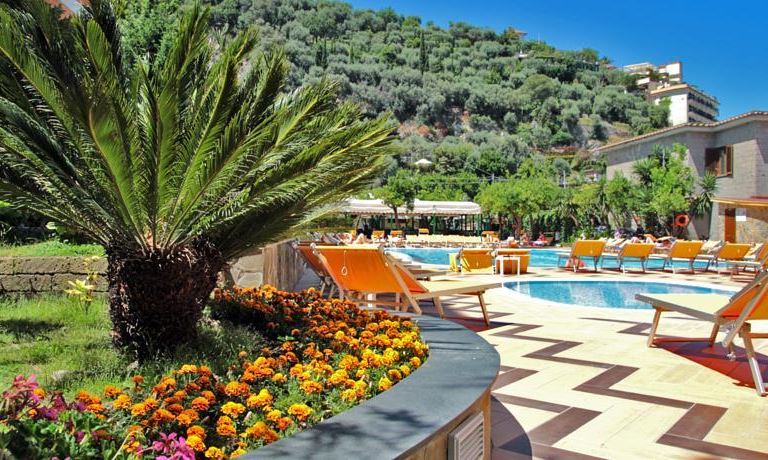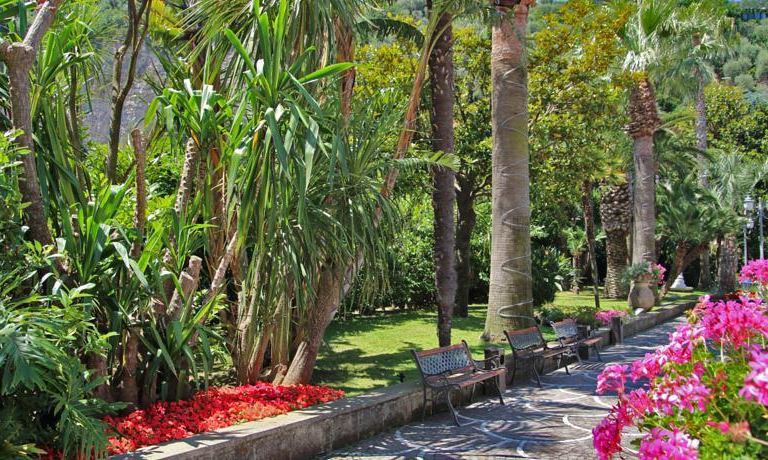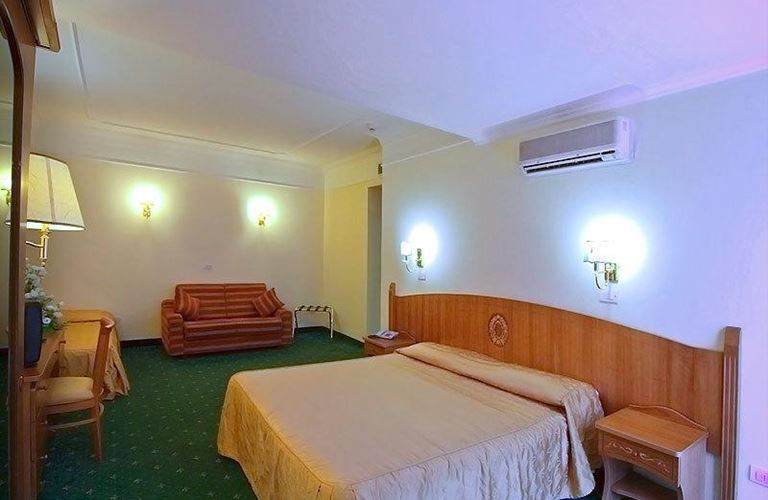 Grand Hotel Parco Del Sole
(Based on 30 customer reviews)
Hotel Information
OVERVIEW
The Neapolitan Riviera is one of the most fascinating and beautiful destinations of south Italy, pleasant weather, high quality services and views of incredible beauty. The Grand Hotel Parco del Sole has been built combining a classic Mediterranean style with all modern comforts. It stands in a private park, (that belongs to the hotel), among a luxurious vegetation of lemon and orange groves. There is a large swimming pool with separate children section and Jacuzzi, solarium terrace inclusive of sun beds, deckchairs and snack bar.
Piano Bar is available in the American Bar Lounge. La Marinella beach is about 600 metres walk or if you want to go in Sorrento you can take a shuttle bus from San Agnello. The American bar, is an ideal meeting point for drinking a cocktail with its large selection of national and international spirits. Alexandra Restaurant offers an exceptional service with a local and international variety of food.
Facilities
---
Our customer reviews
Paul, Shrewsbury
Checked in Tue 04 Aug 2015
Firstly, let me say that most of the staff - from Raffaele on Reception, to the waiting staff in both the restaurant and by the pool were excellent. No complaints there. However, the hotel itself (beyond the reception area and dining room) was a real Disappointment: I booked two rooms and we were shown to the rear end of the hotel. To make matters worse, the rooms we were given were in the BASEMENT and the balcony overlooked a car park!! How are you supposed to enjoy an afternoon on a balcony like that??? I went back to reception BEFORE unpacking and made them aware of the above re. the rooms - which also smelt badly of damp. I was told the 'Guest Relations' Manager would sort things out: all he did was tell me that the hotel was full and that my family and I would have to put up with it. He even insulted me by saying that I was 'only' paying so much per night as if it was a bargain: I don't think that spending over £2,000 on 11 nights in a hotel is a bargain in a decent hotel - far less one like the Parco del Sole. I would love to go back to Sorrento, and would like to see many of the staff at the hotel who were lovely. However, apart from the TRULY AWFUL rooms we were given, the whole hotel needs an upgrade - the carpets were well worn throughout and dirty/rumpled on the entire walk from Reception to our rooms. And if you look at the exterior of the hotel from the pool you can clearly see that there is a lot of painting/masonry repair work to be done. In short, the hotel looks - and is - TIRED. I WILL be back to the Amalfi coast, but - alas, due to the lack of help re. our rooms (and the open insult from the Guest Relations Manager as to how little I supposedly paid) we won't be back to that hotel - and I am sure that many of the other guests we spoke to won't be either!!!
---
Frank, Solihull
Checked in Fri 29 Aug 2014