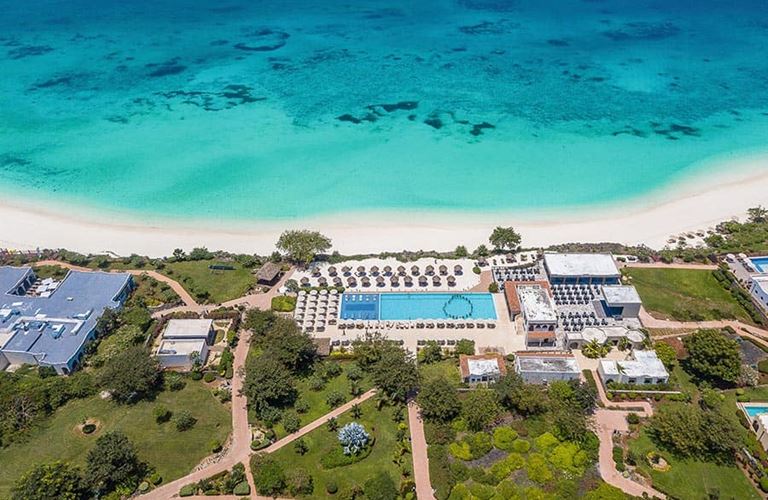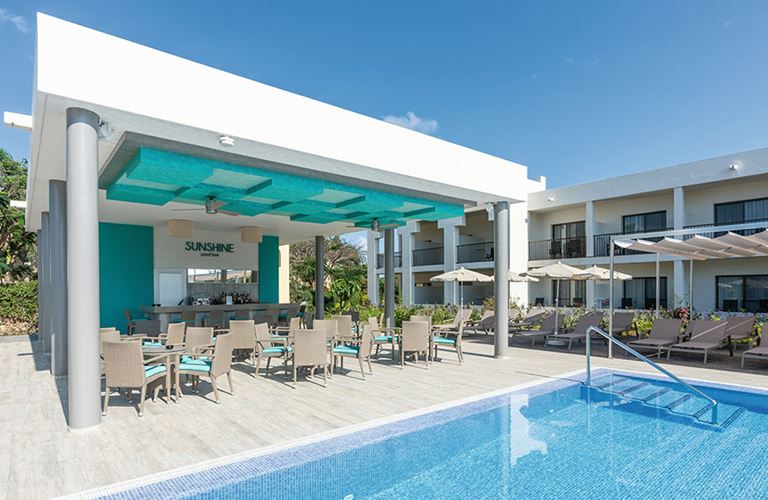 Riu Palace Zanzibar - All Inclusive - Adults Only
(Based on 7 customer reviews)
Spectacular hotel, amazing views, clean and well maintained rooms, lots of activities organised in main pool area, amazing food, professional and very friendly staff :)
Samir
Checked in Sun 16 Feb 2020
Hotel Information
OVERVIEW
The Hotel Riu Palace Zanzibar (All Inclusive 24h) is an ADULTS ONLY hotel located on Nungwi Beach, a beautiful white-sand beach with crystalline waters that will make you feel like youre truly in paradise. This hotel in Zanzibar, Tanzania, offers free WiFi and the exclusive amenities of RIU Hotels & Resorts to make your holiday an unforgettable experience.

The rooms at this hotel in Zanzibar are notable for their design and spaciousness. In all of them, youll have free WiFi, air conditioning, satellite TV, a minibar, and a balcony or terrace. Plus, the hotel has villas with private pools for those who want a stay in total luxury.

At the Hotel Riu Palace Zanzibar you can enjoy a refreshing dip in the pool with sea views, relax under the sun in a lounge chair, or go to the beach thanks to the direct access from the hotel. When it comes to gastronomy, you have the main restaurant for enjoying buffet breakfasts with show-cooking stations, and two theme restaurants that serve exquisite dishes. And if you want to sample the best snacks and appetisers, in the bars of this resort in Zanzibar the staff will be happy to serve you.

Fun and relaxation are guaranteed during your holiday in this paradise. Thanks to our entertainment programmes, you can enjoy activities and live shows and music. At at the spa of the Hotel Riu Palace Zanzibar, we offer the best services and treatments so that you can go home from your holiday totally renewed. Likewise, the most athletic guests have the gym to practise their favourite activities, a tennis court, and also the option of enjoying aquatic sports like windsurfing and snorkelling.

Zanzibar, once known as Spice Island, is the perfect place to enjoy a holiday in paradise. We recommend that you sign up for an excursion to see the most emblematic places in the area or to have an authentic African experience. Discover Zanzibar with RIU Hotels & Resorts!
Facilities
---
Our customer reviews
Francieli, Bristol
Checked in Thu 01 Sep 2022
The beach is stunning and the sunset amazing. The hotel grounds are very well maintained and spacious, it doesn't feel overcrowded. The restaurant is good and the food is good too. Impossible to book a la carte restaurant if you stay only 4 nights. The gym is very small, for that size of resort they should invest more in that. The entertainment is very poor. Overall the hotel is very good.
---
Christopher, Rayleigh
Checked in Sat 20 Nov 2021
Fur hat and no knickers resort. Attempts to sound and advertise itself as a luxury resort, but facilities are tiered, food is average, and lack of any real hospitality knowledge from staff lets the performance down. Staff were on the whole friendly, but unable to think outside the box or really listen to customers requests/comments. Resort try's to tick the "Green" hotel box by re-using waste water as garden water, probably more of a cost saving activity in my opinion, however this results a in a sewage smell over the resort. We had to move room on the first night as the smell was too strong to stomach. I would advise them to use normal water, as this goes back into the water table anyway, and simply employ people to clear the beach of the plastic bottles and waste that is left everyday instead of they wish to be "Green" or help environmental causes. Cleanliness could be improved in buffet restaurant especially with regards to washing down placemats and tables after each customer has left, as from viewing services this didn't seem to happen, and some food in all restaurants was sent back by customers for under cooked reasons. Myself and my partner ended up with more runs than the Ashes winning team during our stay, which may be coincidental to the cleanliness mentioned, or the drinking water that was provided by the glass and not in bottles. I'm assuming it was again treated local water and not bottled water, but can not be sure? Rooms however were maintained very well. The main let down to this resort is the type of clientele it attracts. It would appear they have a rehab program in place for ex Soviet Union soldiers suffering from battle hearing loss, as they would shout all day across the pools, play loud music, push and shove in queues and generally be far to boisterous and rude to ever allow a relaxed environment, resulting in a fight one evening and prison time for two of them. I wouldn't feel comfortable with kids at the resort. RIU APP that everyone is told to download and use to allow access to A La Carte restaurants is very temperamental and basically didn't work. After numerous times of asking front desk staff to book time slots for us they eventually agreed, but had spent the previous days continually assessing my iPhone like they were Apple Tech Advisers, it's the software not my phone but they didn't seem to want to acknowledge this. Silly issues like this can be rectified easily by common sense but it became frustrating having to push and push for results and just spoils what should've a relaxing time. It became hard work having to stay here. All in all and having been lucky enough to travel the world and visit a lot of similar poverty stricken countries which rely on tourism, it can not be classed in my opinion as 5 star, and defiantly no where near the standard of the AM Resorts or Ikos. More on par with a 4 star Turkey All Inc. Potential but needs management, maintenance and sharpening of service provided.
Junior Suite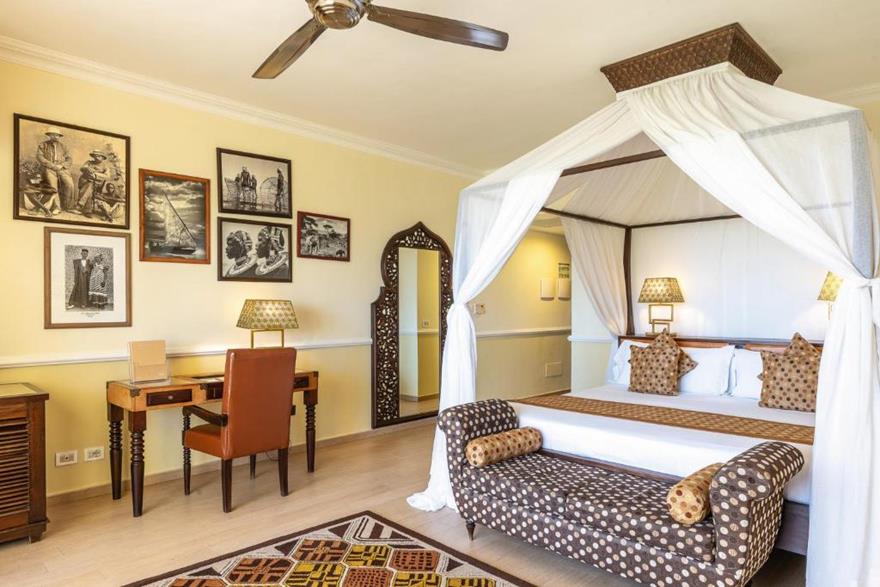 45 sqm - Queen size bed - Wi-Fi access - Air-conditioned - Cable / satellite television - Mini-bar / Refrigerator - Safe - Hairdryer - Iron - Bathrobe & slippers / Bathroom with bath and shower - Telephone
Superior Junior Suite
Wi-Fi access - Air-conditioned - Cable / satellite television - Mini-bar / Refrigerator - Safe - Hairdryer - Iron - Bathrobe & slippers / Bathroom with bath and shower - Telephone
Beach Villa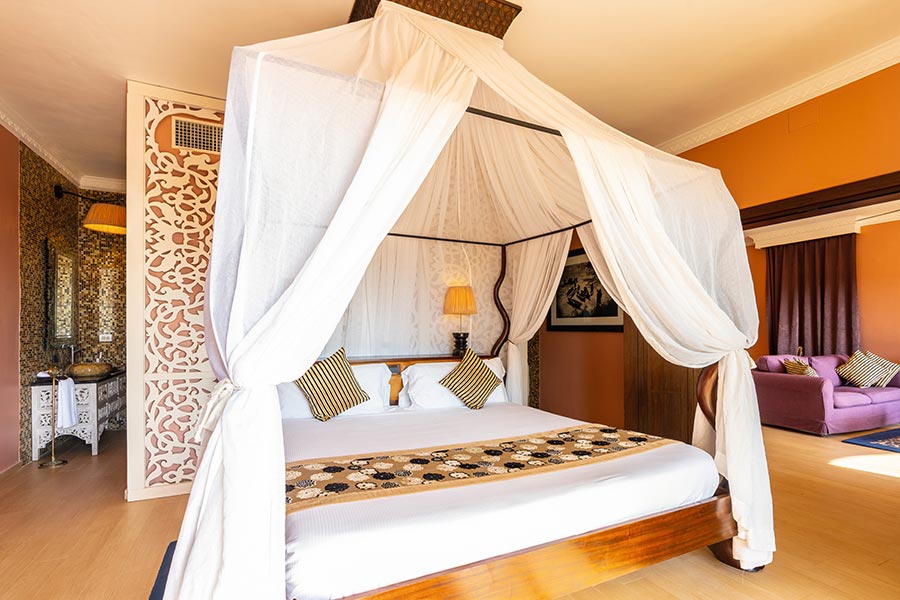 90 sqm - King size bed - Wi-Fi access - Air-conditioned - Cable / satellite television - Mini-bar / Refrigerator - Safe - Hairdryer - Iron - Bathrobe & slippers / Bathroom with bath and shower - Telephone
Suite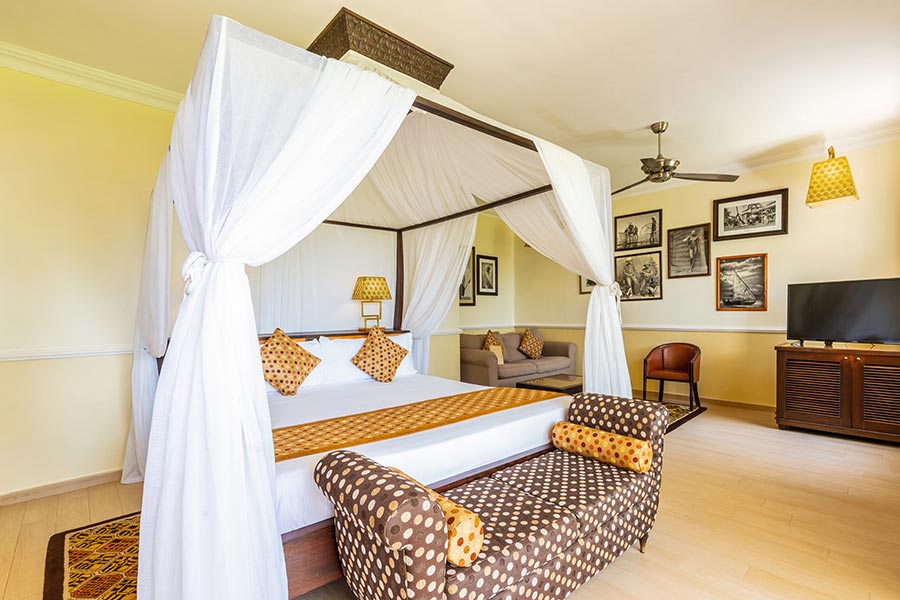 51 sqm - Queen size bed - Wi-Fi access - Air-conditioned - Cable / satellite television - Mini-bar / Refrigerator - Safe - Hairdryer - Iron - Bathrobe & slippers / Bathroom with bath and shower - Telephone
Suite Jacuzzi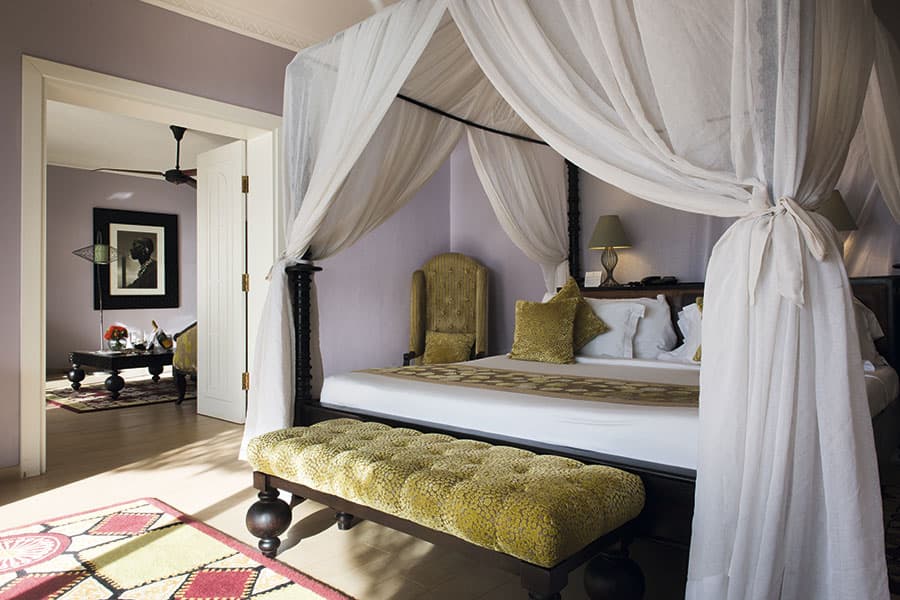 Wi-Fi access - Air-conditioned - Cable / satellite television - Mini-bar / Refrigerator - Safe - Hairdryer - Iron - Bathrobe & slippers / Bathroom with bath and shower - Telephone
Junior Suite Garden View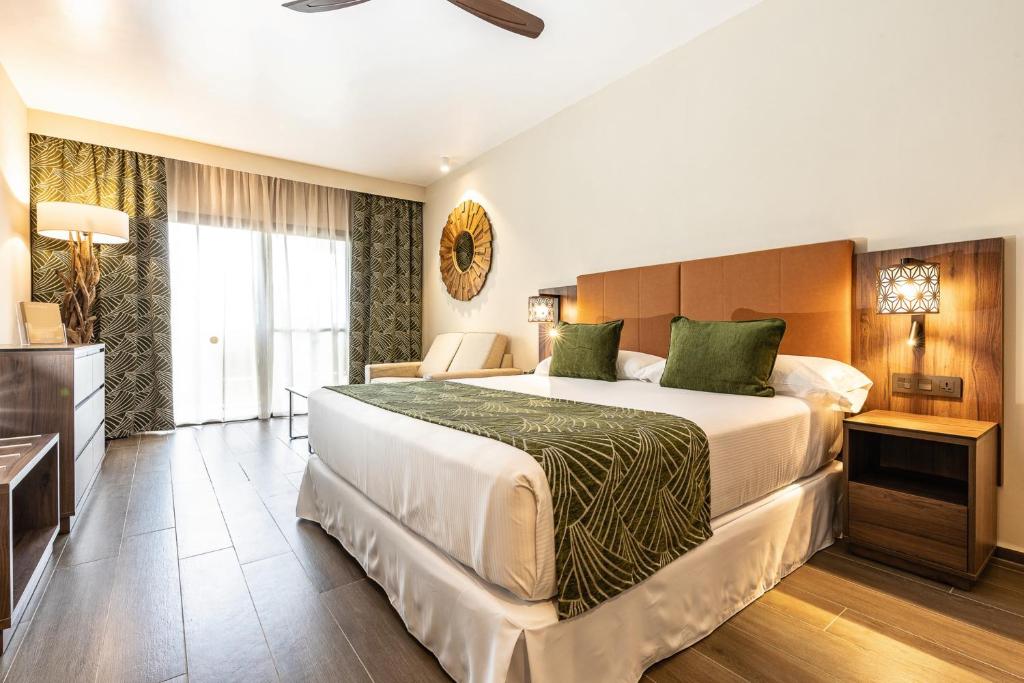 Wi-Fi access - Air-conditioned - Cable / satellite television - Mini-bar / Refrigerator - Safe - Hairdryer - Iron - Bathrobe & slippers / Bathroom with bath and shower - Telephone
Villa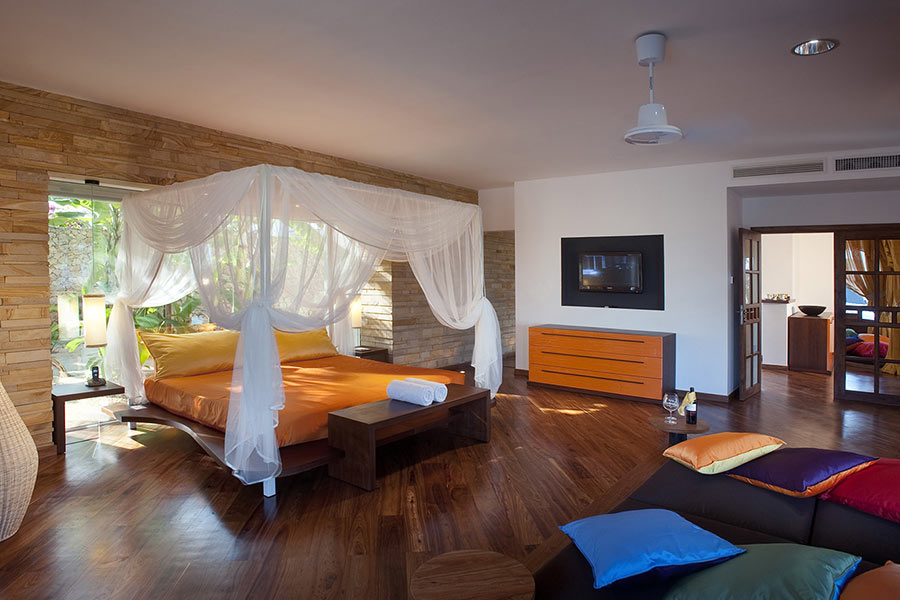 125 sqm - King size bed - Wi-Fi access - Air-conditioned - Cable / satellite television - Mini-bar / Refrigerator - Safe - Hairdryer - Iron - Bathrobe & slippers / Bathroom with bath and shower - Telephone
Junior Suite Courtyard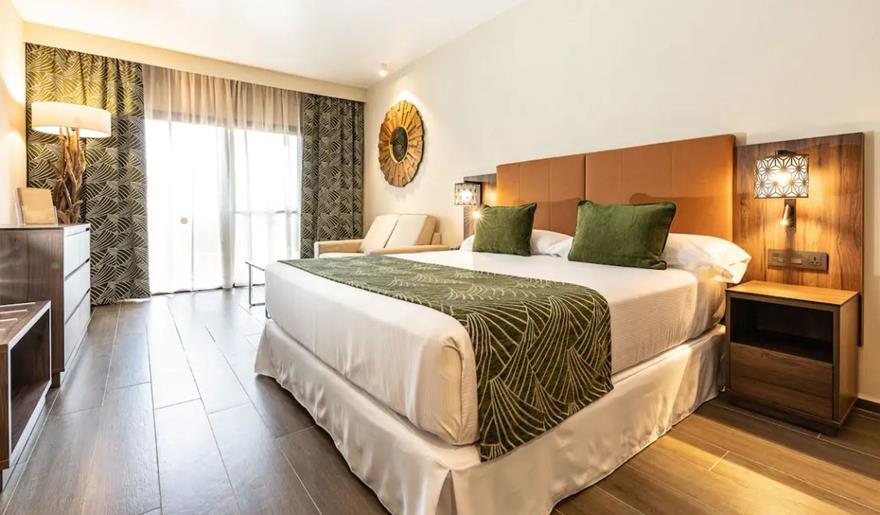 Wi-Fi access - Air-conditioned - Cable / satellite television - Mini-bar / Refrigerator - Safe - Hairdryer - Iron - Bathrobe & slippers / Bathroom with bath and shower - Telephone
Superior Suite Sea View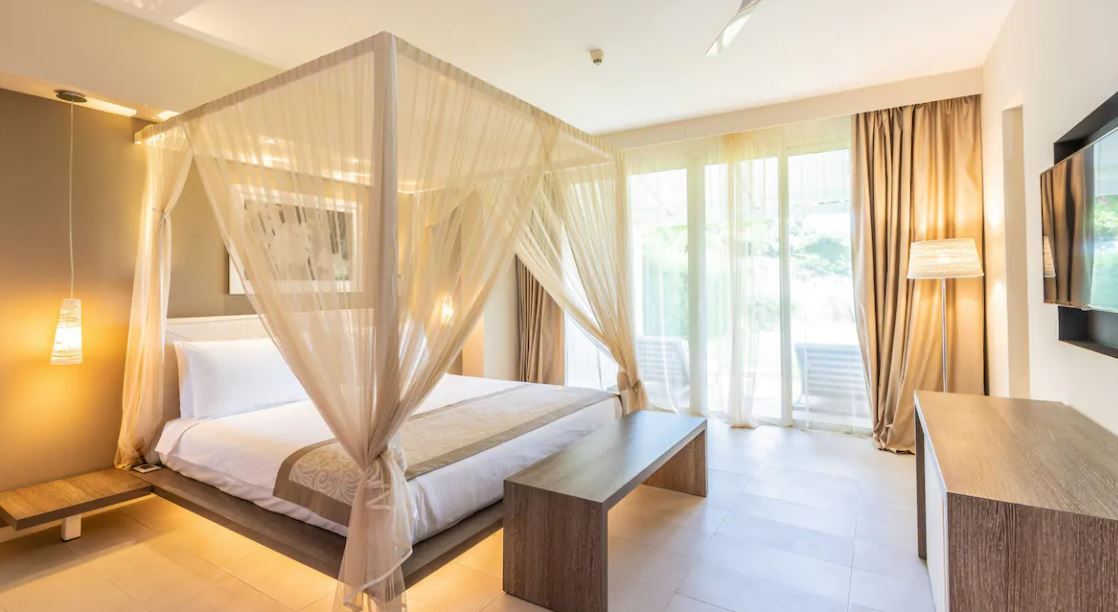 Wi-Fi access - Air-conditioned - Cable / satellite television - Mini-bar / Refrigerator - Safe - Hairdryer - Iron - Bathrobe & slippers / Bathroom with bath and shower - Telephone