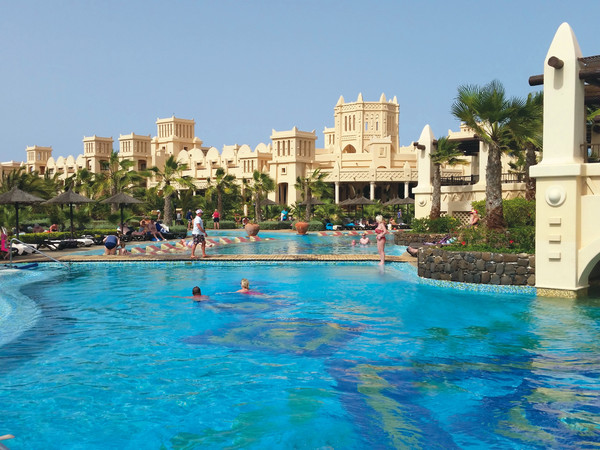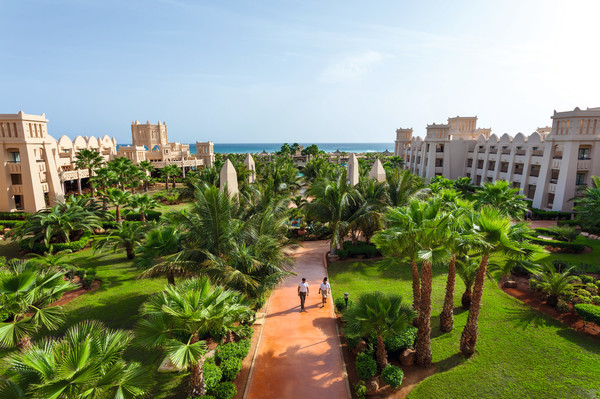 Our Customer Rating
(Based on 1 customer review)
Hotel Information
Overview
The Hotel Riu Touareg (24h All Inclusive) situated in Boa Vista, Cape Verde, offers a full service to ensure your stay in this 5 star hotel is an unforgettable experience.

The vast outdoor area has a range of facilities for you to enjoy including a fresh water swimming pool, three salt water swimming pools, a Jacuzzi, Hammam, gym, solarium-terrace and spa with a range of different treatments and massages. Basically everything you could need to make your stay as relaxing as possible.

The dining options in this luxurious complex include a buffet restaurant with the best cuisine and various themed restaurants with international flavours, as well as a restaurant specially created for you to sample the best recipes of Cape Verde.

The 24h All Inclusive system offers guests the best service without forgetting quality and comfort. From the morning till night, the entertainment team provides you with hours of entertainment. To have fun or to keep fit, whether as a family, couple or with friends, everyone is invited to participate in the different activities including table tennis, shuffleboard, volleyball, gym, etc. At night you can come and dance to the best beats in the club, listen to live music, watch shows or simply enjoy the breeze of Cape Verde at the bar.

If you are looking for relaxation and tranquility, the Adults Only Deluxe Wing, exclusively for adults over 18, has the best facilities for this.
---
Our customer reviews
Maria Aparecida, Treviglio
Checked in Sat 24 Jan 2015
Maria Aparecida left no comments
Standard Room Partial Sea View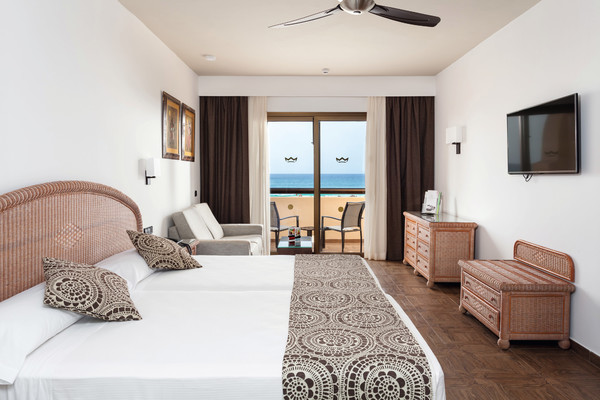 2 single beds
Features a private balcony
Room measures 26 sq. meters (280 sq. feet)
Need to know - non-smoking and no pets allowed
Entertainment - flat-screen television and free wireless internet access
Bathroom - private bathroom, shower, sink and hair dryer
Food & Drink - coffee/tea maker and mini refrigerator
Practical - air conditioning, ceiling fan, phone and safe
Sleep - bedding and mattress
Large Room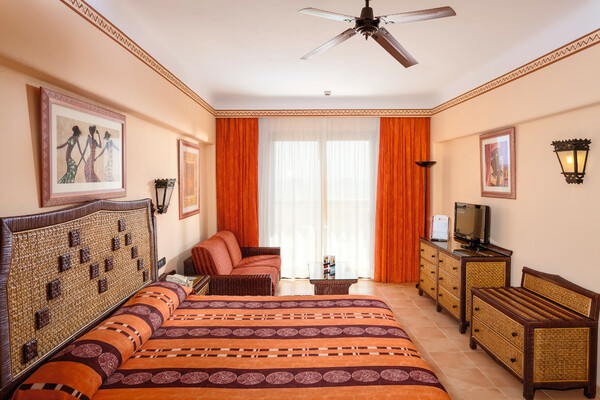 1 king bed and 1 sofa bed
Features a private balcony
Room measures 29 sq. meters (312 sq. feet)
Need to know - non-smoking and no pets allowed
Entertainment - flat-screen television and free wireless internet access
Bathroom - private bathroom, shower, sink and hair dryer
Food & Drink - coffee/tea maker and mini refrigerator
Practical - air conditioning, ceiling fan, phone and safe
Sleep - bedding and mattress
Standard Room - adults only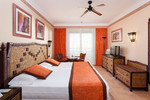 2 single beds, or 1 king bed
Features a private balcony
Room measures 26 sq. meters (280 sq. feet)
Need to know - non-smoking and no pets allowed
Entertainment - flat-screen television and free wireless internet access
Bathroom - private bathroom, shower, sink and hair dryer
Food & Drink - coffee/tea maker and minibar with some free items
Practical - air conditioning, ceiling fan, phone and safe
Sleep - bedding and mattress
Family Room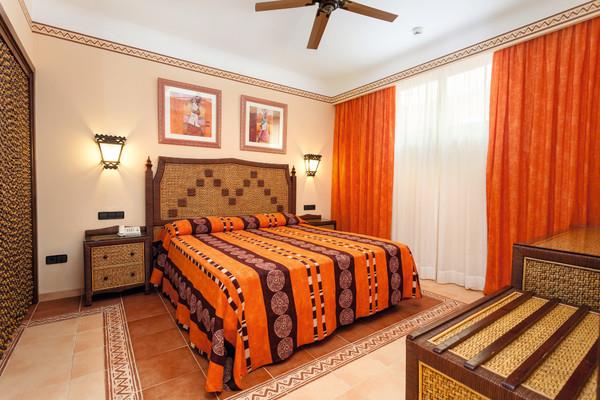 1 king bed and 1 sofa bed
Features a private balcony
Room measures 41 sq. meters (441 sq. feet)
Need to know - non-smoking and no pets allowed
Entertainment - flat-screen television and free wireless internet access
Bathroom - private bathroom, shower, sink and hair dryer
Food & Drink - coffee/tea maker and mini refrigerator
Practical - air conditioning, ceiling fan, living room, phone and safe
Sleep - bedding and mattress
Suite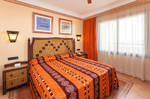 1 king bed and 1 sofa bed, or 2 single beds and 1 sofa bed
Features a private balcony
Room measures 41 sq. meters (441 sq. feet)
Need to know - non-smoking and no pets allowed
Entertainment - flat-screen television and free wireless internet access
Bathroom - private bathroom, shower, sink and hair dryer
Food & Drink - coffee/tea maker and mini refrigerator
Practical - air conditioning, ceiling fan, living room, phone and safe
Sleep - bedding and mattress
Standard Room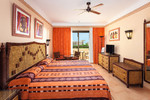 2 single beds
Features a private balcony
Room measures 26 sq. meters (280 sq. feet)
Need to know - non-smoking and no pets allowed
Entertainment - flat-screen television and free wireless internet access
Bathroom - private bathroom, shower, sink and hair dryer
Food & Drink - coffee/tea maker and mini refrigerator
Practical - air conditioning, ceiling fan, phone and safe
Sleep - bedding and mattress
Suite Sea View - adults only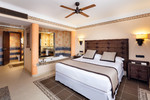 1 king bed
Features a private balcony, with views of the ocean
Room measures 49 sq. meters (527 sq. feet)
Need to know - non-smoking and no pets allowed
Entertainment - flat-screen television and free wireless internet access
Bathroom - private bathroom, jetted bathtub, separate shower, sink and hair dryer
Food & Drink - coffee/tea maker and minibar with some free items
Practical - air conditioning, ceiling fan, phone, safe, sitting area and walk-in closet
Sleep - bedding and mattress
Suite Sea View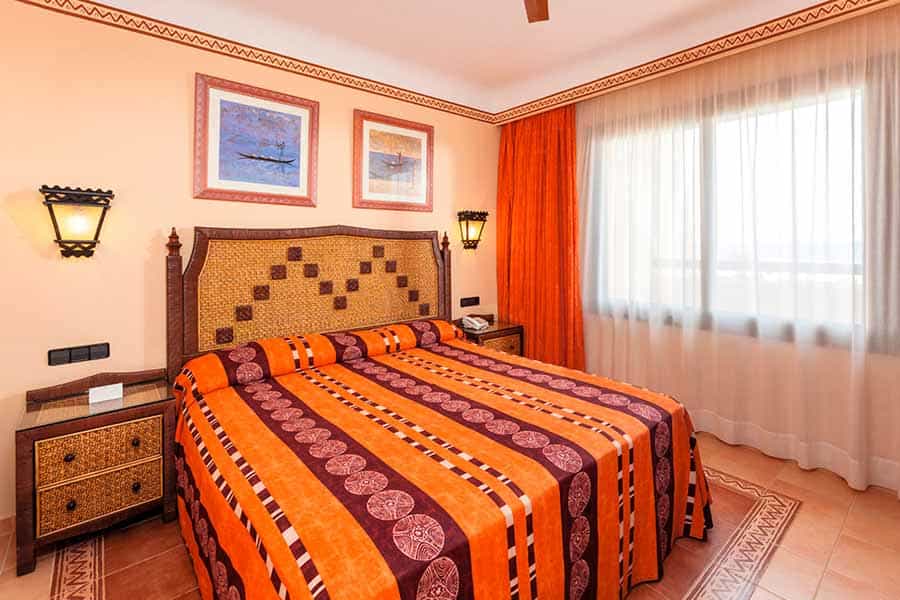 1 king bed
Features a private balcony, with views of the ocean
Room measures 49 sq. meters (527 sq. feet)
Need to know - non-smoking and no pets allowed
Entertainment - flat-screen television and free wireless internet access
Bathroom - private bathroom, jetted bathtub, separate shower, sink and hair dryer
Food & Drink - coffee/tea maker and mini refrigerator
Practical - air conditioning, ceiling fan, phone, safe, sitting area and walk-in closet
Sleep - bedding and mattress