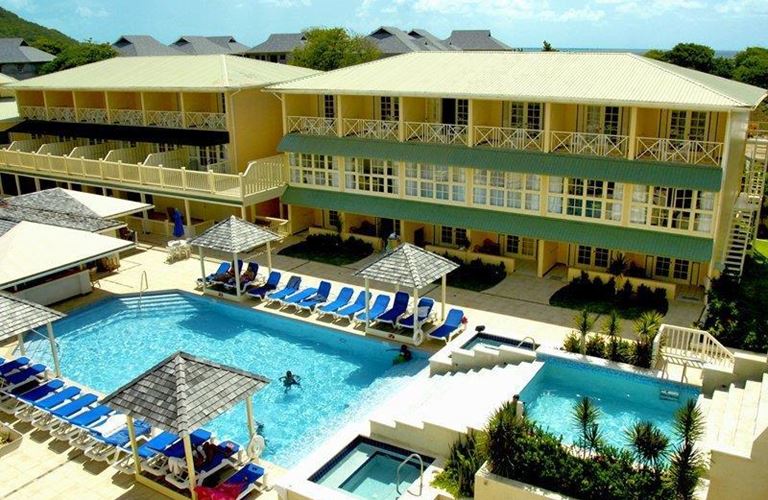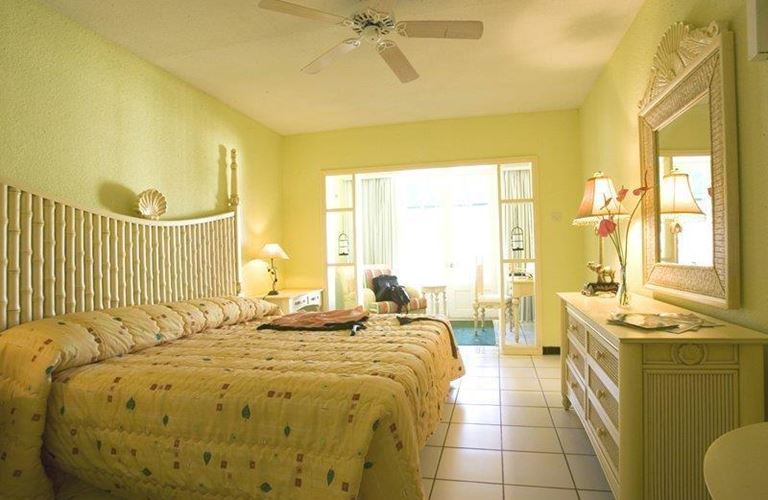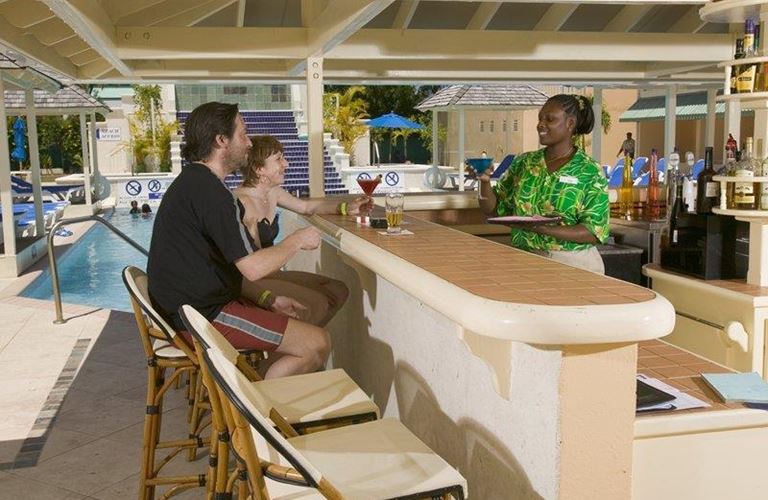 The Village Inn And Spa Hotel
(Based on 2 customer reviews)
Hotel Information
OVERVIEW
The Village Inn and Spa Hotel is situated just a 2 minute walk from Reduit Beach in Rodney Bay Village, the liveliest area on the island. There are 76 charming guestrooms all enjoying pool and Jacuzzi views. Standard rooms have queen size beds and are ideally located on the second floor with great views of the ocean and pool, Superior rooms are best suited for families with 2 queen size beds and a large bathroom and finally Junior Suites offer spacious accommodation which includes a king-size bed, business desk, and DVD player in addition to the regular amenities.
---
Our customer reviews
Susan, Middlesex
Checked in Tue 03 Aug 2010
Good stay. People were very welcoming and friendly. Room was good and it was useful having a fridge in the room. The staff there were very helpful and came as soon as they could to sort out any difficulties or problems. The cleaners came every day and made sure the room was clean and tidy. Many thanks for all their efforts.
---
Marcia, London
Checked in Tue 13 Jul 2010
I was fortunate enough to enjoy the hospitality of The Village Inn and Spa, St Lucia on two separate occasions over a two week period in July 2010. On both occasions I found the staff warm and welcoming, willing to help or find solutions to any query. The fruit punch is a wonderful idea as a welcome by the way! The rooms were beautifully presented, comfortable and very clean. The hotel is definitely ideal for the single traveller (as I was), groups of friends, couples and families. I met so many wonderful people during my stay - some from the UK, the US, Martinique and Guadalupe. I think I tried most of the meals on the menu during that time too. With a clean, sandy beach only 2 minutes walk away. Rodney Bay and a promenade full of restaurants and bars all within 15 mins walk it is the best location and an ideal place to stay. Visit 'The Pitons' and the Sulphur Springs in Soufriere. Another definite is the weekly 'Jump-Up' in Gros Islet (like a street carnival - music, dancing, exotic drinks and food) - less than a mile away from the hotel by minibus or taxi. If you want to enjoy the sunshine, brush up on your French or just have a lovely relaxing or exciting holiday in a sunny climate - St Lucia is the place to go and The Village Inn and Spa is the place to stay! I will be back myself real soon!