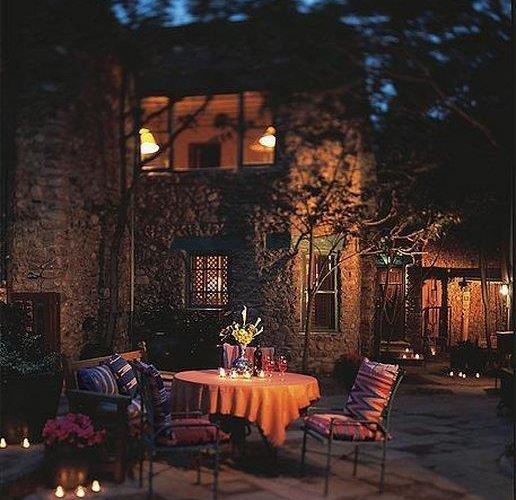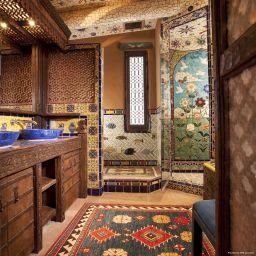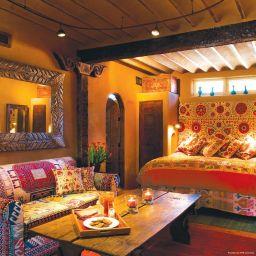 The Inn Of The Five Graces
We are still waiting for our first customer review!
Hotel Information
OVERVIEW
-Property description-, the second oldest town in the us- santa fe is, still very much influenced by its indian and, spanish heritage. It possesses that true -pueblo-, charm with its narrow streets- patios and typical, ochre-colored houses. Located in the historic, district- the inn of the five graces combines, luxury with an aura of mystery. With an ethnic, decor enhanced by east indian and tibetan, antiques- oriental carpets and nomadic textiles, combined with southwest architecture- the, interiors feature many handcrafted pieces as well, as spectacular tile mosaics.
Passionate about this, land with its wealth of indian legends- the owners, invite you to embark on a sensory voyage to fully, savour this melting pot of cultures and colors., One of the possibilities take lessons with a, professional photographer and capture the, incredible beauty of the landscapes. Santa fe is, above all a town of art and culture where you can, also enjoy a private concert at the opera house or, discover the works of numerous painters and, sculptors., ., Club 5c- hotel welcomes relais and chateaux club, 5c members with a vip welcome and a discovery, privilege. Please include the club 5c membership, number in the reservation and please show your, club 5c membership card on arrival.
---
Our customer reviews
We are still waiting for our first customer review!