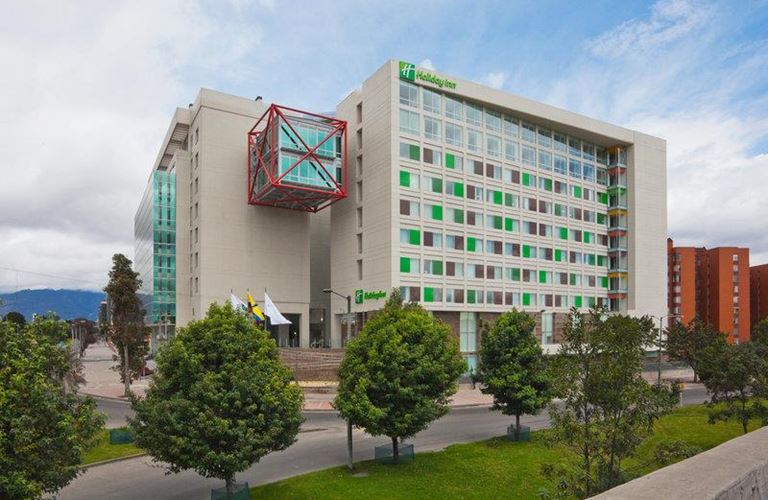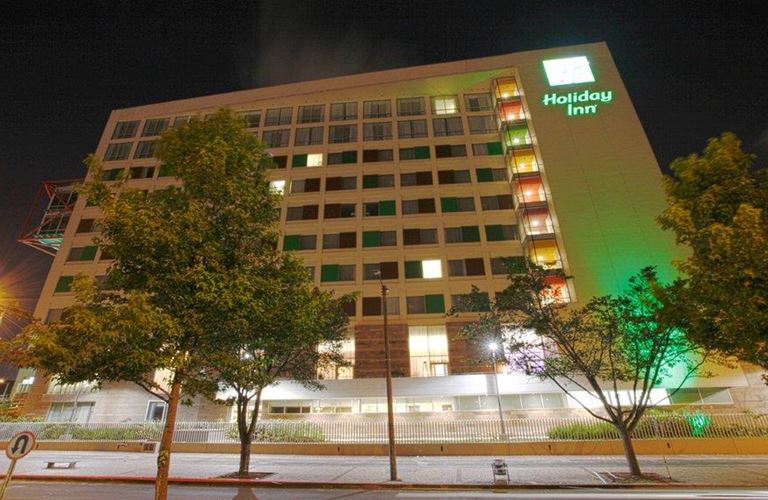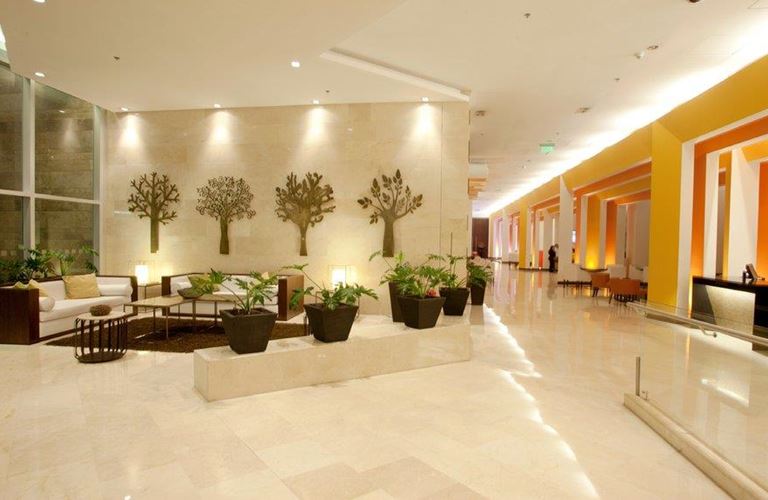 Holiday Inn Bogota Airport
(Based on 2 customer reviews)
Hotel Information
OVERVIEW
Travelers will benefit from the complementary airport shuttle service from and to Eldorado International Airport. While staying at the Holiday Inn Bogota Hotel guests will value the complementary high-speed internet access which will allow you to stay in touch with your office and with your loved ones at home. The stress can be melted away in our cardio fitness center open 24-hours a day. Take pleasure at our Restaurant and Bar CAFE and a 24-hours room service in the comfort of your room.
Located in Arrecife Corporate Center, this privileged location will allow you to quickly and easily reach the Corferias Convention Center, the US Embassy, Bogota s main industrial park and Downtown Bogota. While visiting Bogota you will not want to miss the historic La Candelaria (Old Bogota) and shopping at Gran Estacion Mall. Families will enjoy the interactive science at Maloka Museum or can spend a fun-filled day at Salitre Magico-Amusement Park. A trip to Bogota is not complete without dinner at the famous restaurant Andres Carne de Res.
Whether staying for business or pleasure, the Holiday Inn Bogota Airport Hotel welcomes you to our city. CAFE - Appetizers, salads, breakfast, lunch and dinner meals and desserts make up your choice of selections. Daily specials and a seasonal menu offer many more delicious selections at our full-service restaurant, CAFE, where guests can enjoy a varied menu of Int. CAFE - You are able to relax with friends or have informal business meetings with quick professional service in our fresh and modern bar CAFE.
We have a variety of options available from a lighter menu to a full a la carte menu in the restaurant. A large flat sc. Other amenities/ services Satellite television, Direct dial phone, Room Service, 10 floors, Tennis, Golf, Beauty parlour, Travel agency facilities, Laundry facilities
Facilities
---
Our customer reviews
John, Wolverhampton
Checked in Thu 23 Jul 2015
The hotel is located in a nice area of the city about 10k from the centre with lots of new development in the shape of hotels and shopping centres and banks. The hotel has it own private taxi service thus avoiding the need to take your chance in local taxis its more expensive but much less hassle and safer. friendly and helpful staff and comfortable rooms which are spacious. One matter of concern however was that having taken all meals in the hotel restaurant and signing the charge to my room I subsequently found on checking my account that inflated amounts appeared on my account. This was quickly amended when pointed out to reception.
---
Pedro, Staines-Upon-Thames
Checked in Sat 03 Jan 2015
Great hotel, modern and well equipped. I stayed with my wife and two kids.