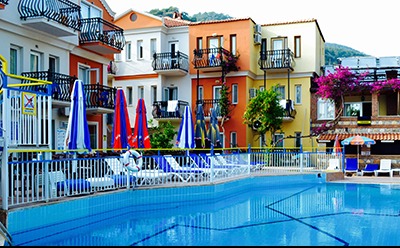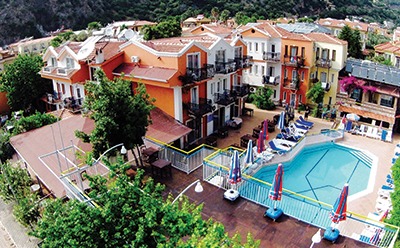 Hotel Tulip
(Based on 4 customer reviews)
Hotel Information
OVERVIEW
Situated only 150 metres from the resort centre of Olu Deniz the family-run Hotel Magic Tulip offers simple, yet comfortable accommodation. Surrounded by Babadag Mountain the Tulip really enjoys a beautiful and tranquil setting, in picturesque grounds. Built in typical colourful Olu Deniz style, it offers a welcoming atmosphere. With its central location and homely atmosphere this hotel will appeal to both families and couples in search of a peaceful retreat.
---
Our customer reviews
Wirat, London
Checked in Thu 08 May 2014
3* hotel I would expect to receive at least clean services from every area of the hotel. Room Maids: It's not acceptable that they only clean the room in the morning. I had to fit in with their cleaning schedule every morning - 3 days. Staff: No uniform. It seems that the hotel employs a family to do all the hard works; old male staff and boys under the age of 20. Everything about staff is so casual. Breakfast: The hotel should be more generous to their guests. Very low quality of breakfast being served in the morning. Furthermore, it's quite bizarred that they sell English breakfast to the guests. I will not go back to use the service of this hotel again.
---
David, Coatbridge
Checked in Sat 02 Jun 2012
The hotel magic tulip is of a medium size and a family run hotel. The staff are very friendly although a little relaxed at times. The maids are very friendly and do a good job of cleaning rooms every day and changing towels . the only thing we did not enjoy about the magic tulip was the noise. We found this hotel to be one of the noisiest hotels we have stayed in when in Olu deniz. Our room was on the ground floor of block two and every guest that came into the place was louder than the previous lot. Do not confuse this hotel with the magic tulip (beach) as we did at the time of booking. we arrived and tried to check in at this establishment only to be told we were booked at its sister hotel up the road about 200 meters9annoying when you have to walk past every day on your road to the beach)