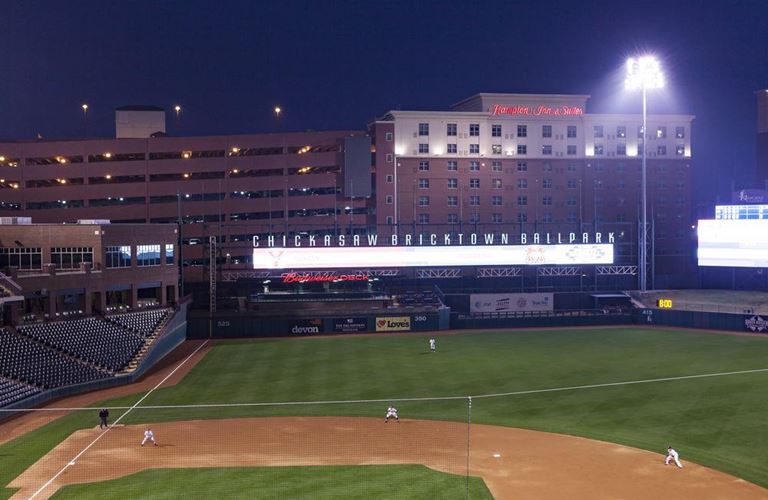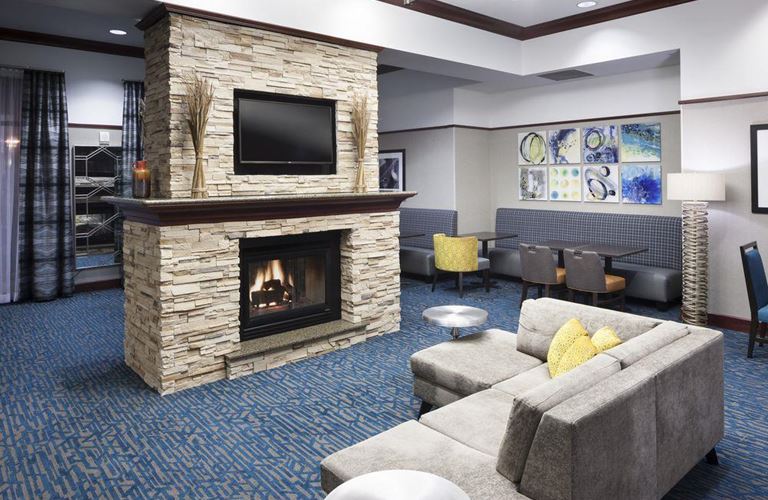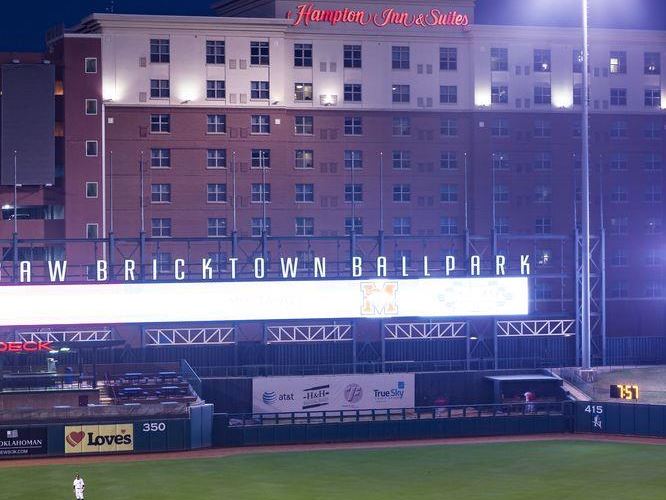 Hampton Inn And Suites Oklahoma City Bricktown
We are still waiting for our first customer review!
Hotel Information
OVERVIEW
find adventure in the heart of the city...welcome to the Hampton Inn & Suites Oklahoma City-Bricktown.Situate yourself in the hottest area of Oklahoma City when you stay in Bricktown, a former warehouse district that is now a local hot spot. Enjoy everything from sporting events to musical performances to historical attractions. Plus, see it all from the comfort of a hotel that shares the same energy as the surrounding area when you stay at the Hampton Inn & Suites hotel in Oklahoma City-Bricktown. We offer easy access to the Will Rogers International Airport and I-40, I-235, I-35 and I-44.
Our Bricktown hotel is within walking distance of the Ford Center Arena and the Cox Business Services Convention Center. Plus, you'll be right next door to the AT&T Bricktown Ballpark, home of the Oklahoma Redhawks triple A baseball affiliate.Explore the city by delving into history at the National Cowboy and Western History Museum...Bask in the natural beauty of The Myriad Gardens and its seven-story botanical display...Or tour the Oklahoma State Capitol, the only state capitol building with an oil well beneath it - it's all just minutes from our Bricktown hotel. Take a break with a ride on a water taxi on the Bricktown canal or a buggy ride around the area. Get more tips on all the area's sights from the friendly team at our Bricktown hotel.services & amenities Even if you're in Oklahoma City to enjoy the great outdoors, we want you to enjoy our great indoors as well.
That's why we offer a full range of services and amenities at our hotel to make your stay with us exceptional. Are you planning a meeting? Wedding? Family reunion? Little League game? Let us help you with our easy booking and rooming list management tools.* Meetings & Events * Local Restaurant Guide
Facilities
---
Our customer reviews
We are still waiting for our first customer review!