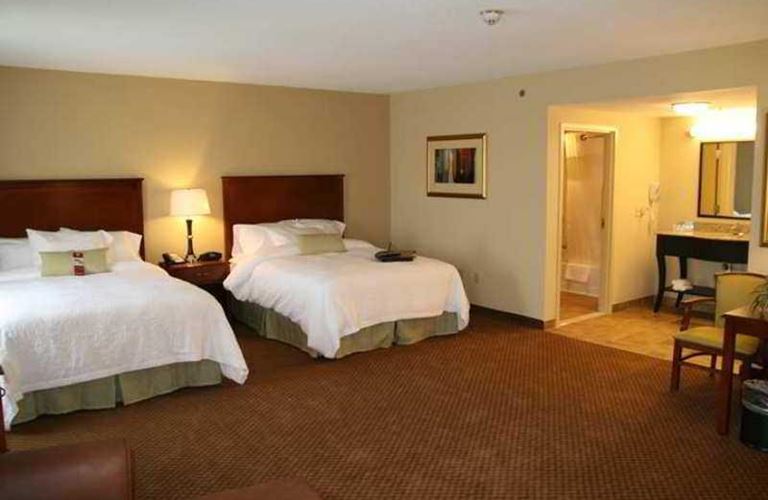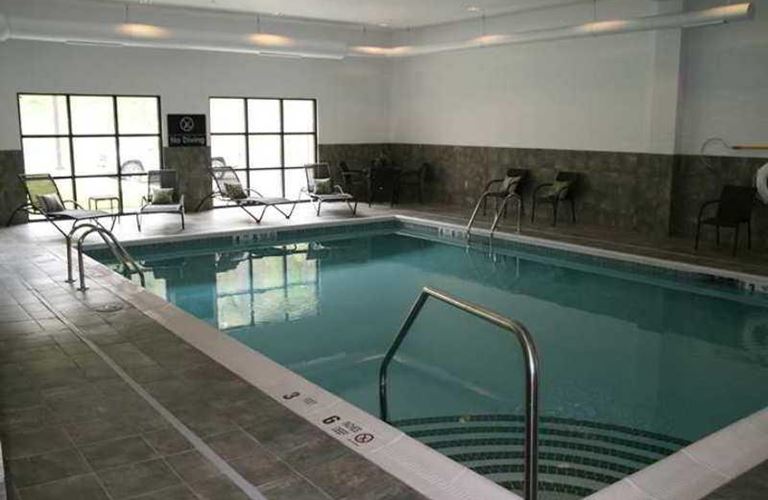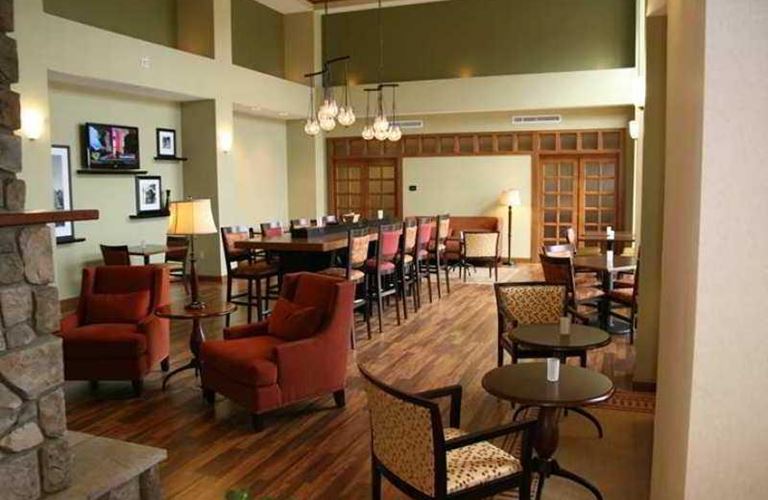 Hampton Inn and Suites Warren
We are still waiting for our first customer review!
Hotel Information
OVERVIEW
uncommon charm, unbelievably fun... welcome to the Hampton Inn & Suites Warren. It's an exciting time at the Hampton Inn & Suites' Warren. This historic town once known for its vast oil and lumber supply is enjoying a renaissance. And you're invited to join the celebration! Home to the largest registered historic district in the state, Warren welcomes you to stroll along the tree-lined parkways that boast over 600 elegant homes and churches, relics of the wealthy lumber and oil barons who made their fortunes and their homes here.
The Hampton Inn & Suites Warren is located just minutes from this 28-block historic district, and we are just as close to exciting outdoor adventures as well. Warren is situated on the northern edge of the Allegheny National Forest, which encompasses half a million acres of trails, waterways and adventures just waiting for you. The friendly team at the Hampton Inn & Suites Warren is delighted to host your visit, but they don't expect to see you around very much. Sure, you'll enjoy staying with us, but it's hard to compete with the natural beauty you'll experience and the thrilling fun you'll have kayaking through the Allegheny National Forest, enjoying a swim in Lake Chapman or walking the scenic links at Blueberry Hill Golf Course.
Planning a summertime visit? Grab a blanket and stretch out in the grass in Soldiers and Sailors Park to enjoy "Music in the Park", Friday and Saturday evenings throughout the warmer months. For a unique view of Warren, pause for a moment and relax on a bench on the Hickory Street Bridge overlooking the Allegheny River to feel the past and get a sense of the future of this uncommonly charming town. services & amenities Even if you're in Warren to enjoy the great outdoors, we want you to enjoy our great indoors as well. That's why we offer a full range of services and amenities at our hotel to make your stay with us exceptional.
---
Our customer reviews
We are still waiting for our first customer review!