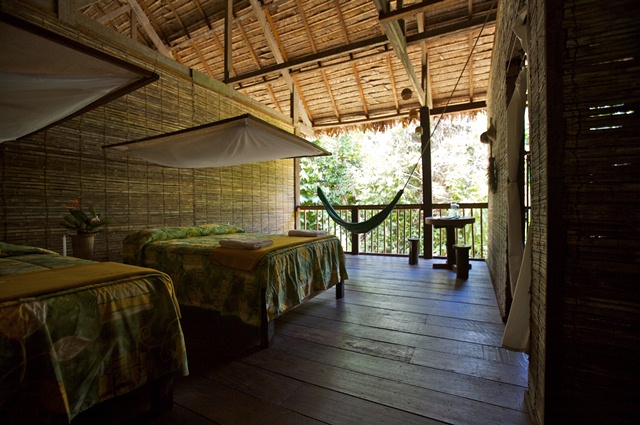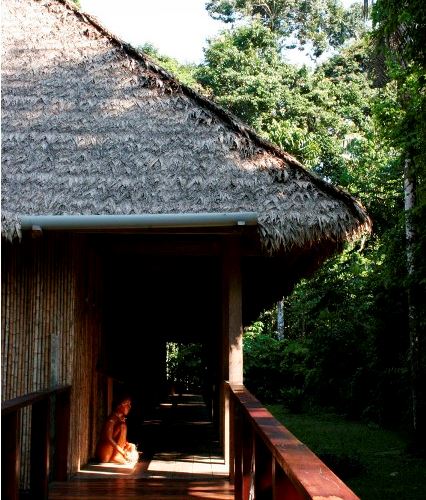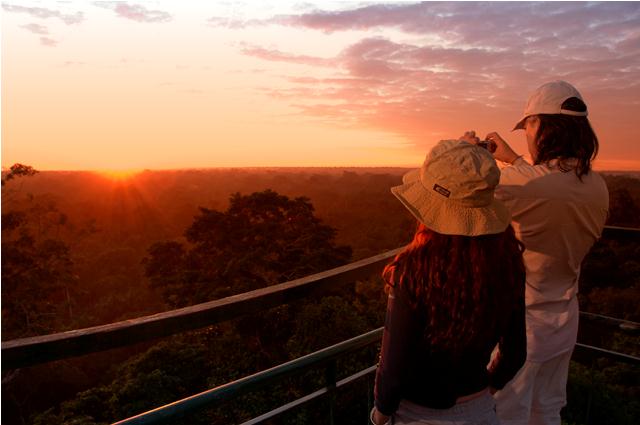 Posada Amazon Lodge
---
Puerto Maldonado, Madre de Dios Region
We are still waiting for our first customer review!
Hotel Information
OVERVIEW
General description: Posada Amazonas is built using a combination of traditional native architecture and materials (wood, Crisnejas, wild cane and clay) and modern technology of eco-lodges. The lodge itself consists of a complex of four sections: rooms, dining area and kitchen, and other areas. The roof of the lodge is built entirely using palm branches Crisnejas calls and high quality, while the floors are made of mahogany. The complex of rooms, consists of structures of 9 x 24 meters with six rooms per wing, with a total of 30 rooms.
Service Type: Family resort, Gay friendly, Naturist, For young people, Rural.
Description: 30 Number of rooms, 1 Number of floors, 0 Number of lifts, 1 Restaurants, 0 Indoor swimming pool, 0 Outdoor swimming pools, 1998 Year of construction, 2010 Year of last renovation.
Location: 35 kilometres to the city (Puerto Maldonado).
Situation: The lodge is located in the territory of the Community of Infierno. It was built within the 2,000 acres of private reserve community, which is adjacent to the Tambopata National Reserve. .
Distances: From the port of Native Community of Infierno, where you will board a boat in a 45-minute trip to Posada Amazonas. The lodge is a ten minute walk from the River. .
Meals description: Posada Amazonas provide guests with three meals a day, which operate under the form "self service ". Meals consist of soup, salad, entrees and desserts combining Peruvian and international cuisine. .
Policies and Conditions: 8 horas Limited check out time, Non smoking room, Pets not allowed.
Cleaning services: 2 Days of bed linen change , 7 Days of towel change , 7 Cleaning days .
Dishwasher Extra bed(Payment) Shower Audiovisual equipment (Payment) Safetybox Spa center (Payment) Garden Supermarket (Payment) Wifi
---
Our customer reviews
We are still waiting for our first customer review!