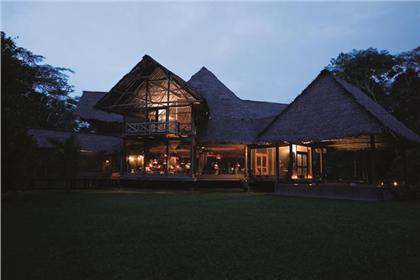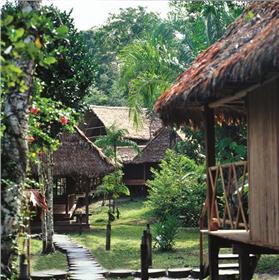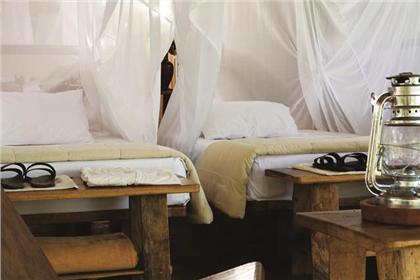 Inkaterra Reserva Amazonica Lodge
---
Puerto Maldonado, Madre de Dios Region
We are still waiting for our first customer review!
Hotel Information
OVERVIEW
Inkaterra Reserva Amazonica, a simple elegant ecological lodge, graces the banks of Peru's Madre de Dios River. The lodge, composed of 34 well-built thatched caba?? as and a main building, combines luxurious furnishing and delectable food with the simplicity of lantern-light and the rich sound of the jungle. The lodge, adjacent to the Tambopata National Park, allows guests to experience the region's wealth of plant and animal life in an authentic setting. The main building consists of a two-story pavilion with cathedral ceiling that houses the dining room, the bar and the main lounge.
The 34 caba?? as, raised on stilts with thatched palm roofs, are scattered around the property, some of them overlooking the Madre de Dios River. Inkaterra Reserva Amazonica offers 11 attractions to be experienced in a wide selection of A-la-Carte Excursions at three levels of intensity ranging from child-friendly to extreme rainforest treks.
---
Our customer reviews
We are still waiting for our first customer review!