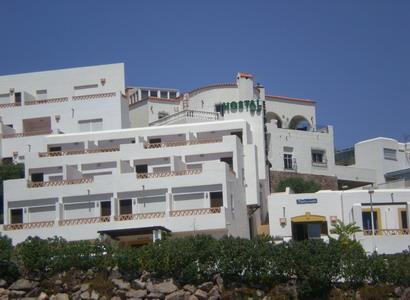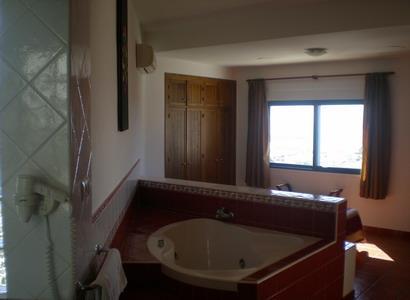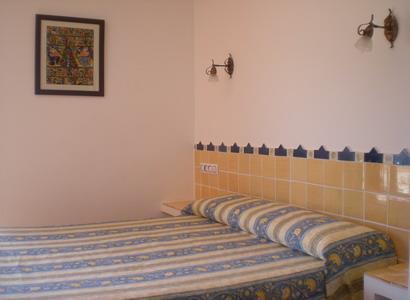 El Dorado
(Based on 5 customer reviews)
Hotel Information
OVERVIEW
Enjoy a few days in this wonderful establishment. Its location, along with the comfort of its facilities and the informal and friendly atmosphere makes our hotel an ideal accommodation for your stay both holiday and business travelers.
Facilities
---
Our customer reviews
Rafael, La Carlota
Checked in Fri 05 Sep 2014
I have been staying for three nights. Book this establishment on the recommendation of a friend, I thank you, has been the best hostel in the whole I have stayed in my transfers. Outperforms several 3 star hotels even though it is obviously not a hotel for several reasons. The hostel is cozy, cleanliness is remarkable and well-equipped rooms, terraces are a joy; but do not have a lift and access for disabled people is complicated (with wheelchair is unfeasible to date). It consists of 3 buildings with staggered rooms on a hillside (allowing views of San Jose and the formidable sea) is accessed via an external staircase to the different halls where the rooms are located. Reminds me of the Pueblo Indalo in size but "micro". The surroundings of the gardens (along the outer aisles and stairs) are pleased and noise absent, all peace and quiet. The pool collection, does not allow much capacity, but in the days I was not seen anyone do given the surrounding beaches use and no wind. Very friendly staff in the treatment and provide you everything they can. The hostel provides a bicycle rental service. From my experience I recommend hiring half board if you think about making dinner at the hotel, more profitable sale. The restaurant is only open from 8:30 to 11:00 and is closed until dinner, no chance to eat at noon. The restaurant staff is also very friendly, although outside the hostel, it is a separate contract. It has two dining rooms and a couple of terraces, overlooking the outside and one inside overlooking the pool. The atmosphere is something "chillout" quiet background music at both breakfast and dinner. The decor you into the environment that are intended to give a certain relaxation and intimacy. The breakfast, which usually right for the Spanish breakfast is normally free buffe. It falls short in terms of variety compared to the style you intend to give at dinner as missing more product to choose from but not cooked for breakfast, so no scrambled eggs and similar foods, while good ,.Toast with various types of bread and serrano ham, cheese, yogurt, cereals, muesli, juices, etc. although it has a but ..., industrial and pastries is loose, simply muffins and minicroisants in individual bags. Quality, quantity, acceptable price (maybe a tad higher than ideal, but it depends on where you come). Good presentation of the dishes and good elaboration on what dishes we ordered. Dinner within half-board consists of two courses and dessert. The desserts are homemade and delicious. Definitely an establishment with very high note. Ideal for escaping the everyday with a partner or group of friends. Repeat.
---
Pedro, Irun
Checked in Sun 03 Aug 2014
We stayed three nights half board, dinner was pretty good with original dishes and not typical of the area, the only thing that was not much choice, but the waiters very nice. Breakfast was more than adequate and the girl you catered very friendly. Very spacious, clean and with a balcony overlooking the beach of San José room. The hostel has no elevator, but it's worth getting a room on the upper floors for the view. Totally recommended a hostel, very quiet.