Palacio Santa Cruz De Mudela Hotel
Santa Cruz de Mudela, Ciudad Real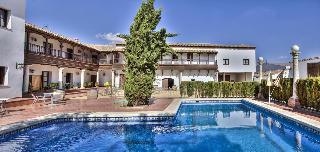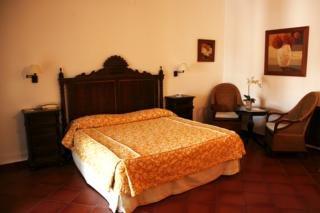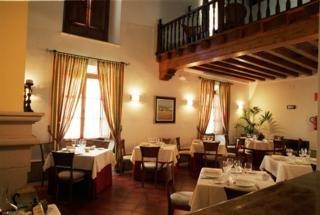 Our Customer Rating
(Based on 7 customer reviews)
Hotel Information
Overview
Located in the historic city centre of Santa Cruz de Mudela, it has good access to the A-4 highway. This charming hotel is the best place to know the beautiful Castilla La Mancha, its gastronomy, its Quijote route or its wine cellars. Elegant palace of the 17th century, with a classical La Mancha structure made of imposed floors around a central yard. This yard has been closed with a glass vault, and a fountain in the middle.
The set is surrounded by a garden with another yard which includes a swimming-pool, an outside area and a epoque wine bar, hidden in a slope where guests can discover the most exquisite wines and ancient jars.14 rooms, all spacious and comfortable of typical style and decoration from la Mancha. All rooms have natural light and are exterior, they have minibar, bath tube, heating, T.V and hairdrier. In the restaurant it is possible to taste a fusion between traditional cuisine from la Mancha with author's cuisine, and there is also the possibility to choose between a wide variety of wines.
---
Our customer reviews
Nigel, Dorchester
Checked in Tue 24 Apr 2018
This was our third stay, it is a lovely Hotel, the English speaking receptionist is charming and the owner of the Hotel is very pleasant and obliging, try for room 105, it has its own ground floor terrace, the Menu de Dia is very good value at 18 Eur for 3 courses with wine and coffee, good secure parking behind rustic gates in Hotel grounds by the swimming pool.
---
Jo, Lincoln
Checked in Fri 06 Nov 2015
As always a lovely place to stay en route through Spain. A beautiful hotel. Comfortable beds with a verander overlooking the gardens and pool. Good food in the restaurant. Secure parking in the grounds. Have stayed here four or five times now, and will stay here again.