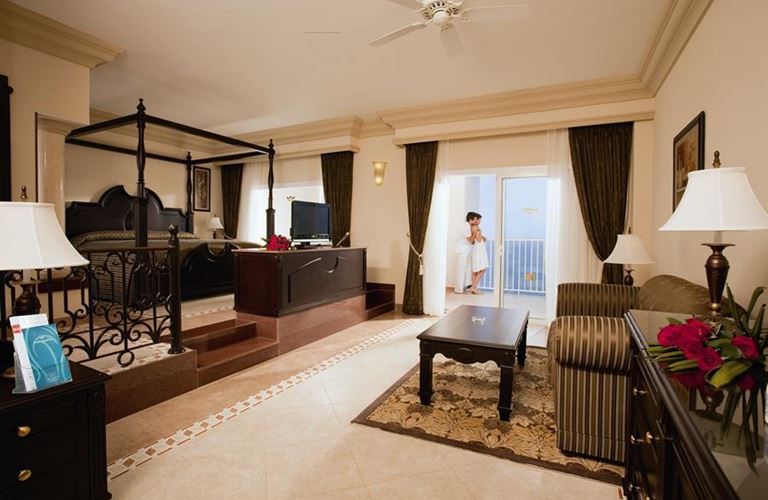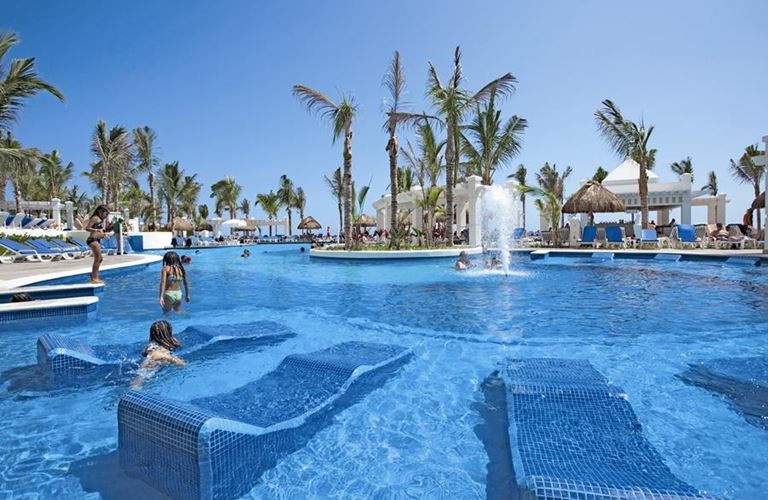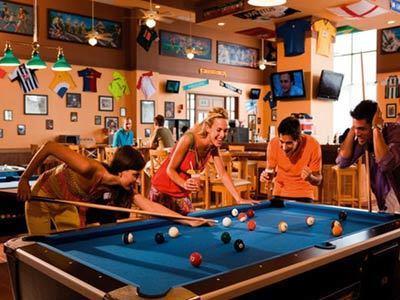 Riu Emerald Bay All Inclusive Hotel
(Based on 2 customer reviews)
Hotel Information
OVERVIEW
The Hotel Riu Emerald Bay (24h All Inclusive) is an elegant resort located in Mazatlan, Mexico. Here you can enjoy your holidays surrounded by a carefully tended environment and high quality service.
You'll find it easy to relax on holiday thanks to the marvellous views and vast golden sandy beach. You will also find a fresh water swimming pool, solarium terrace, gym, sauna, Jacuzzi and the ¿Renova Spa¿ wellness centre with a range of different treatments.

Thanks to the All Inclusive system you can enjoy Mexican cuisine at its best. It includes a wide variety of recipes and is recognised for its distinctive and sophisticated flavours which incorporate many spices. It is a combination of gastronomic traditions, including Mesoamerican and European ones, as well as many others, which is why the buffet restaurant and the different themed restaurants of the hotel offer the best menus and made to order dishes.
You will also find numerous activities and sports to enjoy during your stay. * Direct payment reservations will be debited in the local currency, at the current exchange rate.
Facilities
---
Our customer reviews
Iain, Watford
Checked in Thu 21 Apr 2011
Great place, great staff, could do with more lifts!
---
Alessandro, Genova
Checked in Mon 29 Jun 2015
I do not know really where to start. <br/> I had no doubts about the kindness and availability &#39;of the Mexican staff, but they will come with that kind of preparation. <br/> Regarding the hotel, the standards do not belong absolutely to a 5 star. <br/> My mother is sending a letter of complaint to the company, assuming you serve in some way. <br/> Arrived, insufficient staff to handle the check-in ordate people arrive with bus (40 seats). <br/> Customers with beer and other drinks in hand, already &#39;half drunk, poured liquid on the floor of the lobby and surpassed the tail in a panic. <br/> Air conditioning that does not exist except in the room (but you sleep in that night and the hike was sufficiently good to not need anything) and in the local restaurant. <br/> In the elevator and corridors in front, total lack air ... and my wife &#39;and several people fainted and&#39; lamentata.Situazione this very dangerous if you add that some elevators were stopped for faults and also there were water leaks inside them also he waited up to 30 minutes in front of the elevators (we were on the 14th floor). <br/> Often queues for the restaurants, buffets &quot;upside down&quot;, dirty pool water already &#39;in the early morning, the early days this was hot for lack recirculating regenerated water (in a nutshell was stale) then slightly better and cmq only a towel sea ​​day available rationed, dirt in the pool a little common since &#39;permission to take food resulting in &quot;lunch invitation&quot; of the birds of the place then leave their droppings everywhere. <br/> DHW Room Yellow, no light on the balcony room, no shampoo in the bathroom but regulator