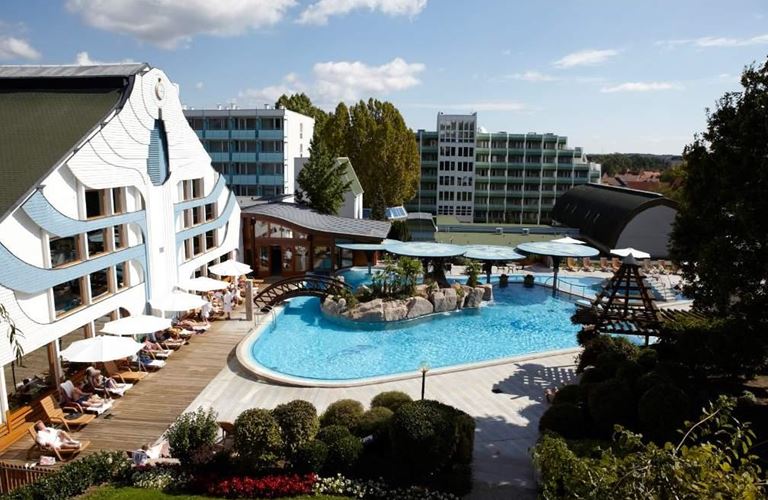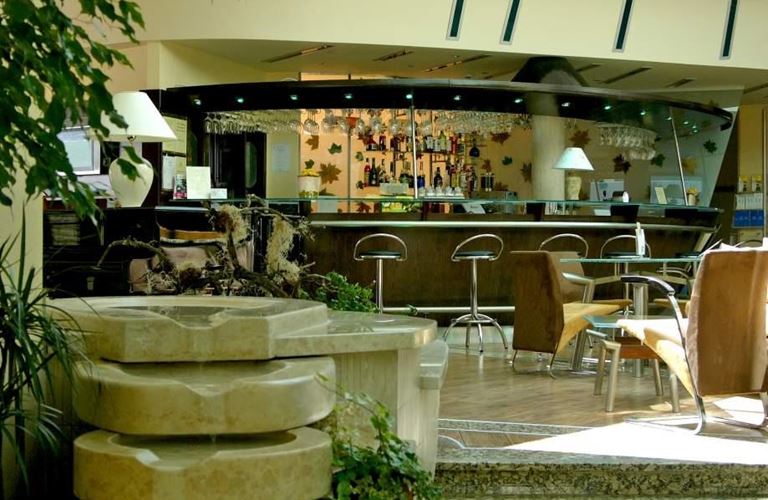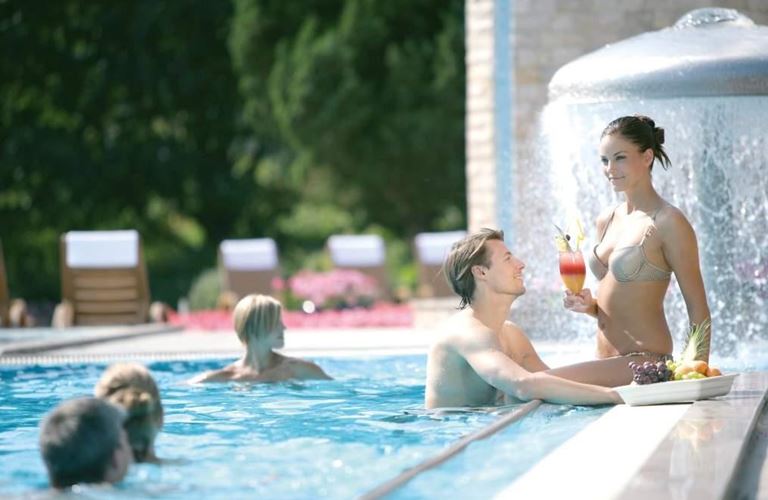 Naturmed Carbona Hotel
(Based on 1 customer review)
Hotel Information
OVERVIEW
The NaturMed Hotel Carbona is located in the center of Hévíz, in a park of about 4.6 hectares.
Its 261 rooms are fully equipped with the finest amenities like air conditioning, balcony, shower, satellite TV, minibar and safe.
Furthermore, the hotel has a restaurant where guests can enjoy typical local food as well as international food. Guests can also enjoy juices and cocktails at the poolside bar.
Facilities
---
Our customer reviews
Robert, Brecon
Checked in Tue 01 Sep 2009
The hotel was clean and well appointed. The thermal pool and swimming pools were of a high standard and were very pleasant to use. I used some of the treatments available and the staff were very polite and helpful. I was given a timetable for my stay showing what days and times and everything was ready when I arrived at the times shown. The hotel is near the centre of Heviz and the shops, lake, cafes, bars, etc are within a few minutes walk. We were there for 11 nights and were the only English speaking guests during our stay as most guests are Germans, Hungarians, Russians, French, etc, but there were a few members of staff who spoke enough English for us to get by. The meals were all buffet style and the food was well prepared with a good choice. However, we usually went for meals towards the end of the session, but still with 1 to 1 1/2 hours before they finished, and the staff were often clearing all the tables of their settings for the meal as they wanted to be ready for the next meal as soon as possible. We even had to set our own table before we ate sometimes! On a few occasions, we then put food on the table and went to find bread or a cup of coffee and our table had been cleared before we returned to start eating, so we had to start all over again! However, the worst thing than happened in the restaurant was when I was told I'm not allowed to have a cup of tea with the evening meal as I'm not Russian! A selection of teas and hot water is available for you to take buffet style, but only if you're Russian. It was even more crazy that my wife is Russian and she could take a cup of tea, but I couldn't! In all the hotels I've stayed in over 50 years +, I've never seen anything in a buffet restaurant restricted by your nationality, especially when you're paying £160 per night! It was strange that ice cream was only available on a couple of evenings and the fruit was of limited choice and sometimes poor quality and was probably local. We took our own car and the hotel has a secure car park with ample parking space. There is a charge for this, but it's limited to the first seven days maximum. We slept well until the last couple of nights when a German couple came into the room next to ours (it'd been empty before that) and they watched TV with the volume turned up very loud until late in the evening. If we tuned into the same channel as them, we could listen to the programme with our sound turned off!