Stowmarket
Dates · 2 Adults, 1 Room, Economy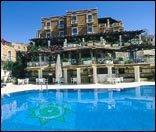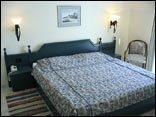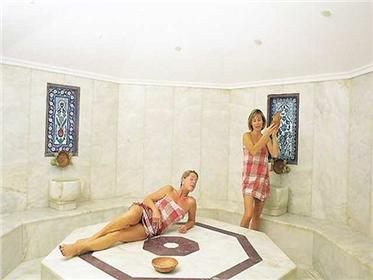 Club Xanthos Hotel
(Based on 18 customer reviews)
Hotel Information
OVERVIEW
Soothe Hotel is nearby the main yacht marina in Kalkan and it is located a suitable location known as Kalamar Bay in Mediterranean. Soothe Hotel with its traditional and charming architecture is only 200 metres away from the seaside. We will be proud of entertaining you at our beach where you can enjoy the Mediterranean's Sea accompanied with our tasteful compliments. Soothe Hotel consists of 6 blocks with luxury rooms.
Most of the rooms have panaromic sea views. The hotel has a large swimming pool, pool with Jacuzzi and kiddy pool. You go for a swim to cool off. Both the snack bar and terrace restaurant are available for you.
During the timeof your visit of Soothe Hotel, you can use our sauna, Turkish bath and massage service for an extra fee.You can go for a walk toward the center of Kalkan where is far from 1.5 km to the hotel or you can rent a car for longer ride. As alternative, you can enjoy water sports in beach. You can contact with your family or friends via free WiFi Internet access. After a great day indoor and outdoor restaurants are ready to service for delicious meal.
---
Our customer reviews
Ronald, London
Checked in Fri 10 Sep 2010
Club Xanthos on arrival was very pleasant looking reception was friendly, we were shown to our room which was very dissapointing it was across the road from the main hotel with a wall and tall bushes to look out on the very small balcony the room was dark and small and dinghy the bathroom was clean but shower needed a good refurb it was scummy and black mould, the toilet seat was badly marked, it was good to just get in and out, the food was like the early days of holidays abroad no choice and always cold the staff were scruffy and wore jeans that were ripped so un proffesional, then there was the most miserable bar staff you could ever wish to meet they were soooo rude and ignored you as much as they could we complained so many times about the lack of lager and plastic cups that we were told by the so called manager that we were not allowed glass as it was the pool bar this we could understand until another holiday maker had a glass we asked why and was told by the manager that it was because he paid, we said what do you think we have done he just shrugged his shoulders and told us to take it up with management and then informed us he was only a worker, by then we were so sick and tired of the place we just wanted to come home, please advise any one going there to think again it, thank god for the town which was our haven away from this dreadful hotel,
---
Rosalie, Salisbury
Checked in Tue 31 Aug 2010
Hotel is on a steep slope and a bit out of the town, we walked down to Kalkan but got Taxis back. There is an paved area with steps into the sea near the hotel and the pool was excellent. Breakfast was fine but not usually available until later than advertised making it difficult to eat before leaving on some excursions. There were no tea making facilities in the rooms.