Siem Reap
Dates · 2 Adults, 1 Room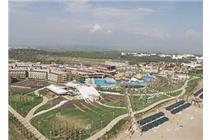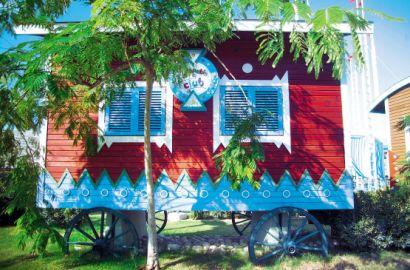 Suntopia Pegasos World Hotel
(Based on 3 customer reviews)
Hotel Information
OVERVIEW
This family-friendly hotel is situated in the popular holiday region of the Turkish Riviera and enjoys a fantastic huge 10,000 m2 pool. The beautiful sandy beach is just a short stroll away, the hotel features 4 restaurants and several bars. The historic town of Side with its ancient sites is at a distance of 6 km, the city of Antalya and the international airport are 80 km and 70 km away, respectively.
* Some services at an extra charge
Facilities
---
Our customer reviews
Daryl, Chelmsford
Checked in Wed 06 Aug 2014
We have just returned from a two week stay at the Pegasos World Hotel. Two adults and two children (six and eight). It's a lovely hotel with everything all under the one roof. All the staff are fantastic and cannot do enough to help you. The hotel is very clean. The rooms are cleaned daily (expect on a Monday - some eco friendly reason), there are bins everywhere including recycling bins around the resort. Please read on because there are a few important points in this review. Restaurant/Food The restaurant has a vast array of food. Its the typical buffet affair but there IS something for everyone. The local's refer to this as the chicken hotel because of all the types of chicken that's on offer but there are other dishes as well! Every night there is some kind of freshly carved meat (lamb, roast chicken, Kebab, calf's tongue! etc), plenty of fresh fruit and vegetables, and an incredible selection of cakes and sweets for dessert. There is also a dedicated section for people who have special dietary requirements like lactose, nut and wheat-free food. There are multiple coffee/tea machines, cold drink machines and fridges stacked with cold bottled water in the restaurants and all over the resort. They serve breakfast, lunch and dinner at the main restaurant and also have four alacarte restaurants which you need to book a couple of days in advance. They have these little touch screen terminals at the reception desk where you can make a booking. a word of warning though (they don't work or at least its VERY difficult to actually get availability). Save yourself the time and book with someone at the guest services desk. The restaurants are nice (a change of scenery at least!) they have a set menu which you fill out prior to your visit and you have a choice of Chinese, Italian, and Turkish. The fourth restaurant was a Fish one but it wasn't open at the time of our trip August 2014. There is also a pool bar/restaurant as well which serves late lunch and also has a very good selection of food. There are local dishes and healthy options as well as the normal pasta, chips, pizza, burgers etc. You seriously would not go hungry at this Hotel! Pool What can I say. The biggest and best pool I have seen at any resort! There is a large indoor pool for the fitness swimmers, if laps are your thing, there is a nice baby pool with three small slides attached which is nice and quiet and another baby pool kind of attached to the main pool with a small slide in the middle both are only 40cm deep so very safe for little ones. There is a splash pool with lots of water jets, slides and things to play on which is also ideal for the smaller kids. The water here is nice and cooler too and it has plenty of shade/cover as well which is needed in the heat! Then there is the main pool. It's huge! It's deepest parts are 150cm slightly shallower parts are 135cm and the really shallow parts are 40cm. There is a dedicated 40cm part which has a pirate ship in it which the kids all loved and each section are kind of fenced off (with bars but very safe) just to let the water flow across the entire pool. its been really well designed with water jets, rain, bridges, imitation rocks, quiet shallower areas and busy deeper areas. The pool temperature was a constant 25c whilst we were there and is cleaned/treated with chlorine every night to keep it crystal clear and safe. Without a doubt the best feature of the hotel is the fact it has a water park attached! That's right a dedicated water park with approximately a dozen slides of varying thrills. Ones that you lay down face first riding a mat, others that you can ride tandem with a double rubber ring inflatable (great if you have small kids as adults can ride with them) and others that have pretty good vertical drops and plunge pools which you can ride with a single rubber ring inflatable or some just old school bareback for the older kids. Some you have to be 10 and older to ride but there is something for all. Accommodation The rooms are very nice and clean and are reasonably sized. We booked a Suite and actually ended up with a family room in the newer part of the hotel. When we raised this with the reception staff we were told that we had been given the use of the safe in the room and also the wifi for free for the duration of our stay to make up for the reduction in room standard. We asked if there were any "suites" and we were told that the suites were in the older part of the hotel and we were welcome to take a look and could move if we wanted to. We had a look and although our room was smaller in comparison it was a lot nicer than the "suite". They are situated in the older part of he hotel (block 5) which is a little out of the way and was no where near as nice as block 1 where our family room was. The reason I have marked the hotel down a few points is because the beds are really hard and also the kids beds are at the front of the apartment and there is a lot of light coming through the blinds. Also because they are near the front of you can hear lots of noise from other guests. Also I know its a small thing but they really should sort out the toilet roll holder! Facilities The Hotel has its own private sandy beach attached which is very nice. It also has lots of other facilities like a bowling alley, table tennis table, pool tables, gym, tennis courts, football pitch and goals, arcade games, shops, barber/hairdresser, tattoo artist, photographers, spa and even a doctor! You 'could' literally spend your entire holiday here at the resort and you will have everything you need. If like us you like to get out and about you can get the bus outside the hotel to Side and to Manavgat and it will only set you back 2.50TL each. The buses are very frequent and are really easy to use. There's also a taxi rank right next to the bus stop if you want to take a taxi but the bus a lot cheaper! We hired a car and went to lots of different places and I would highly recommend. Also, I marked the hotel down because the WIFI is rubbish. you will have good coverage overall but poor speeds. for me it was essential for work but you may not need it.
---
Richard, Nottingham
Checked in Mon 04 Aug 2014
Evening entertairment appalling-1 disco from 815-915 geared up for non British people, same thing every night, poor shows from 915-1015, that's it. Awful for young British children Staff good Food poor, same, sick of it at end, made me and my wife Ill, we are no where else but hotel and were both poorly Wi fi terrible, couldn't get on it 90% of time Smoking in outside section of restaurant bad, couple blew smoke all over my 7 year old as she ate her tea.