Pattaya
Dates · 2 Adults, 1 Room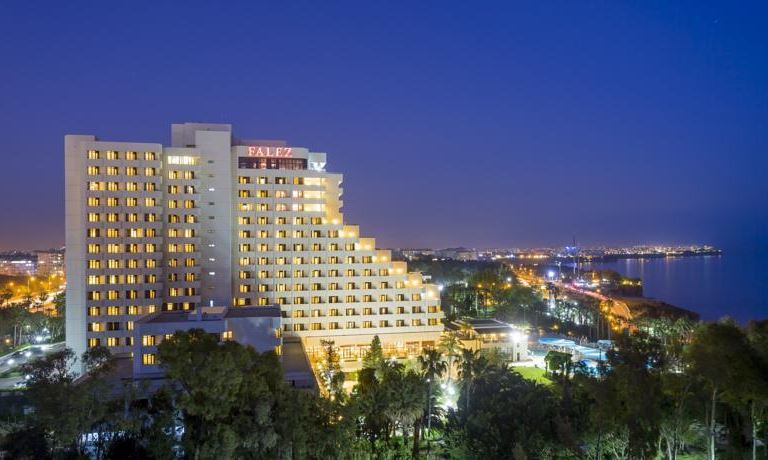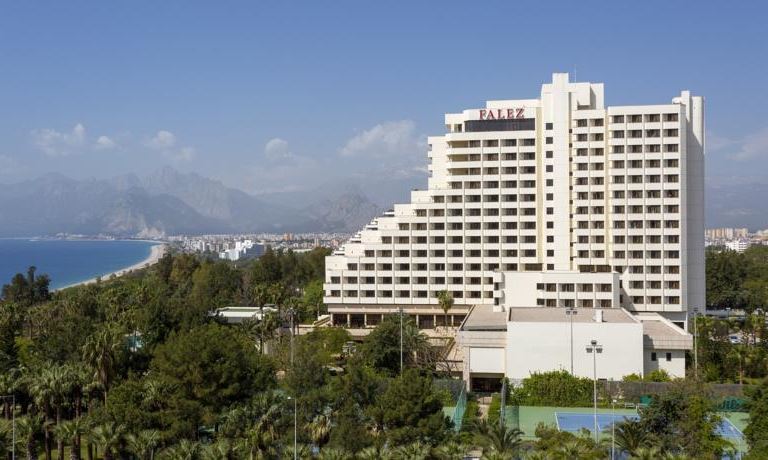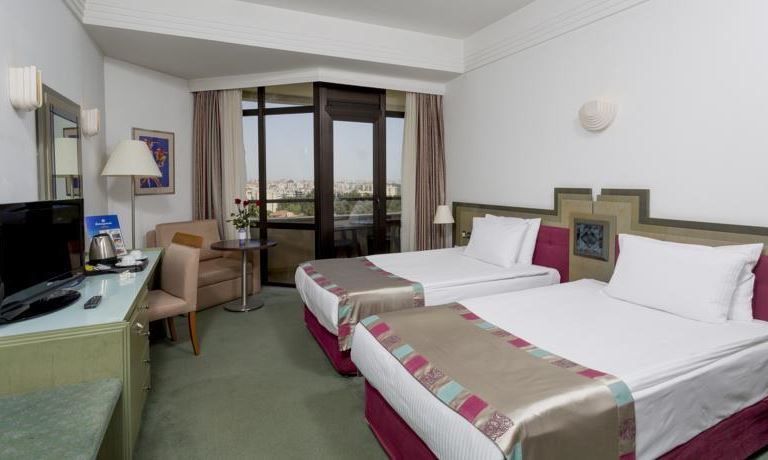 Ozkaymak Falez
(Based on 51 customer reviews)
Hotel Information
OVERVIEW
This exclusive beach hotel is situated on a rocky ridge above the stunning Konyaalti beach, which can be reached in 10 minutes by foot or with the hotel's shuttle service. Families will enjoy a wide array of activities available in-hotel, including use of the indoor and outdoor swimming pools, waterslide, tennis courts, kid's club and special kid's entertainment programme, while adults can unwind after a long journey in the fitness centre and spa with sauna and Turkish baths. The modern and comfortable rooms are furnished with air-conditioning, balcony and en suite bathroom. Hotel staff are professional, friendly and ready to help with an extensive list of services from laundry, florist and 24-hour room service to babysitting and car rental. Ideal for those seeking a relaxing beach holiday as well as those who wish to explore the area's rich history, this hotel offers something for everyone.
Facilities
---
Our customer reviews
Iman, Walton On Thanea
Checked in Wed 15 Jun 2022
Poor communication in English,no body in the reception speak English The food was very poor in quality so we ended eating out side even the barbecue was processed frozen burgers and kufta only the last day they have guest so they did fresh meat.fruit was very limited although it's available and cheap out in the town and supermarket Breakfast very poor the bread from the cheapest one again great kind of different variety in the town and shops Fly on the cheapest cheese full off salt Honestly I wouldn't recommend this hotel as a five stars hotel I will give it 3 stars
---
Sobia, Nelson
Checked in Mon 17 Jun 2019
Pros: Hotel was really nice inside and it was clean, pool area was also clean. Food was ok but looked better than what it tasted. Cons: People who run and work in the hotel were quiet rude. When we arrived, which were quite late, we asked if their were any food places nearby, the guy at the reception said he didn't know and that we could order room service. We decided to go out and have a look and their was a few places nearby (3 min walk) which were decent. Carry your own luggage to the room or the porter will take it for you then ask for a tip, we didn't have change at that time so he wasn't happy when we didn't give him one. No activities or entertainment were on apart from children's entertainment for an hour in the evening. No one in the hotel spoke good English so it was hard to ask things and they looked as though they just couldn't be bothered with you. There is no WiFi in the rooms despite what the description reads, and the only part you of the hotel which it was working in was the lobby but be careful leaving your teenage girls there as there were men approaching mine. The jacuzzi is a bath jacuzzi located in the pool area.