Esperança
Dates · 2 Adults, 1 Room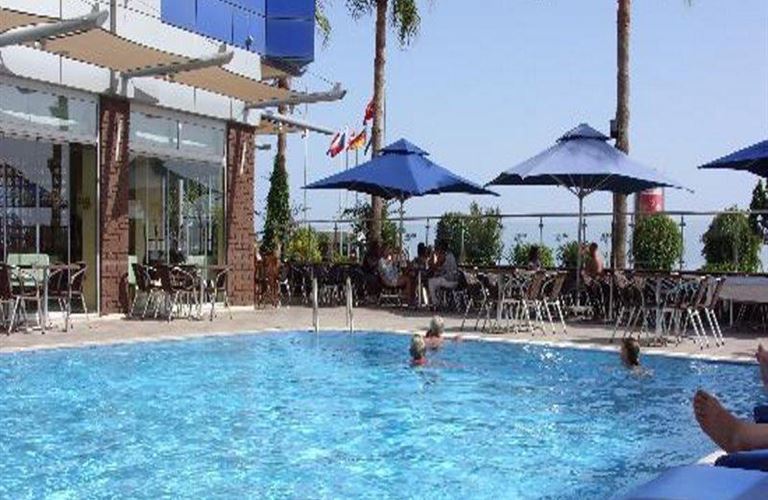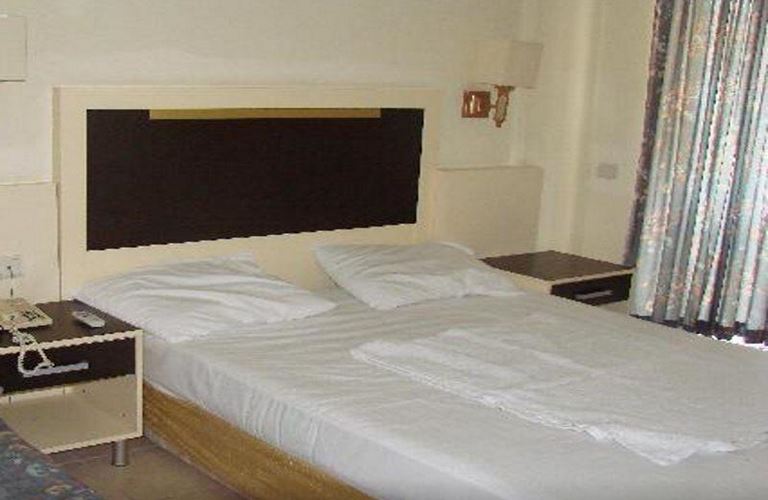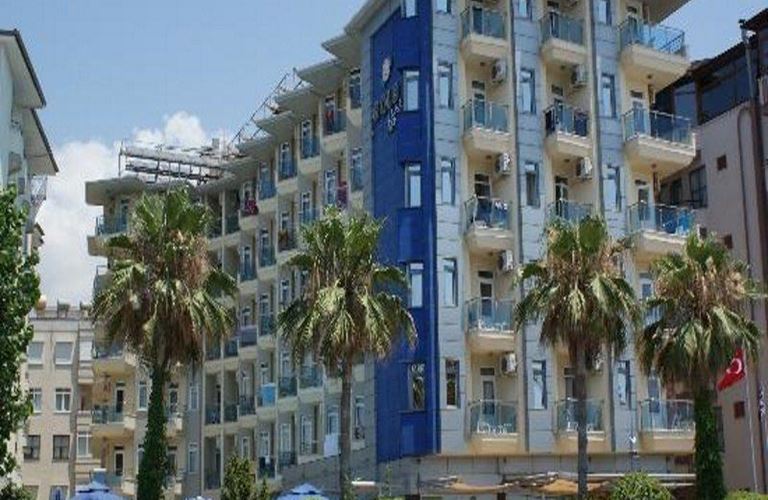 Gold Hotel
(Based on 13 customer reviews)
Hotel Information
OVERVIEW
The Gold hotel is located only 1 km away from the centre of Alanya, surrounded by restaurants, cafeterias, bars and shops. Hotel amenities include 24-hour front desk with safety boxes, lobby, restaurant, outdoor swimming pool with children's section and lobby/pool/beach bar. The guest rooms are equipped with bathroom/shower, hair dryer, telephone, TV, air conditioning and balcony/terrace. In case of choosing the option of "all inclusive": The All Inclusive-concept includes all meals (breakfast, lunch, dinner and snacks) and mealtime drinks such as soft drinks, beer, wine, water and alcoholic drinks, all of local brands. Drinks are served from morning until late evening (approx until 22.-24.00 hrs). Opening times vary between different hotels. In certain hotels the activities program is also included. ** Please note that some of the above facilities may be closed due to weather / seasonal conditions.**
Address: Keynkubat cad. 153 07400 Alanya, Turkey
This establishment has the following features:
Airconditioning
Elevator
Bar
Telephone
Pool
Safe
Balcony
Restaurant
Tv
Distance to:
Center is 1
Airport is 10
Beach is 0.1
---
Our customer reviews
H A, Preston
Checked in Thu 07 Jul 2011
On arrival the hotel was beautiful. Clean, lovely pool, checked in early hours of morning but was dealt with promptly. Room was basic but very clean. chamber maids were very good and came and went without us even knowing. food was exellent, especially the cakes. The chefs were always on hand in thier beautiful outfits. Had to be first in for the sunbeds early, as there were only 24 for the whole hotel and only 6 parasols, but the beach was right across the road, and for 3 tyl, ( £2) you could come and go all day. When we booked this holiday it was stated to be a over 18 hotel. When we arrived there were children present, but not many. But they did not cause any concern whatsoever. It was quiet and all the staff were courteous.
---
Caroljane, Aberdeen
Checked in Mon 27 Jun 2011
Hotel for the price was good value. Rooms are basic but very clean - cleaned 6 days out of 7 ! Staff do not speak good english - which was an issue when trying to request the safe keeping of some medicine in a chilled fridge ( after being refused a fridge for the room on the basis that we were all inclusive ) It was eventually kept in the bar fridge.... Food is average if you are willing to anything that is put in front of you, as someone that is quite fussy i struggled often at lunch time opting to waiting until afternoon snack for a burger or chips. Cannot fault the waiting/bar staff who work from morning until night and are always running around keeping the place tidy and attempting to have a joke with the children. Bar staff are good at remembering what you have ordered previously and will always be ready with a glass in hand. Only negative would be the small glass sizes for juice - constant refills ; however the one nice thing compared to many AI hotels was real glasses during the day. Based right on the beach with lovely views of the harbour/castle of an evening. Pool was spotless and a very nice temparature ; lack of sun beds was a bit disappointing but due to the pool area size had to be expected.