Bergen
Dates · 2 Adults, 1 Room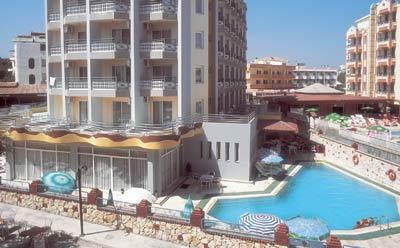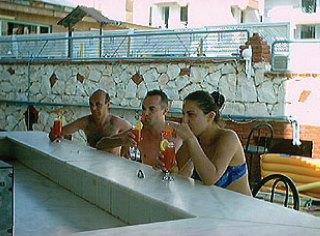 Temple Class Hotel
(Based on 3 customer reviews)
Hotel Information
OVERVIEW
This hotel lies just across the road from the sandy beach and some 200 m from the tourist centre of Didim with its many shopping and entertainment venues. The modern 6-storey hotel houses a charming array of rooms all stylishly furnished and fitted with everything needed for a comfortable stay. It also features a freshwater outdoor pool, for those who prefer little extra privacy from what the beach can offer, and a private garden where one can relax and find some respite in the warm days. The cosy restaurant offers both and indoor and outdoor area and treats to mouth-watering local and international delights, which will surely do much more than just satisfy one's appetite.
Facilities
---
Our customer reviews
Richard, Shipley
Checked in Mon 01 Sep 2008
The Class Hotel in Didum (Altinkum) have exellent staff that look after you really well. The Ladies who look after your rooms and tidy them every single day are about the best you could get they kept our room spotless for us. It is a quite Hotel where you can get on and do the things you want to whilst there. Good pool/snack meals, although some main meals and the breakfast are more for Turkish people, but there are very reasonable priced restraunt's within easy walking distance.
---
Maurice, Wlverhampton
Checked in Fri 14 Sep 2007
the hotel is very average,staff are idle but when you find them there very polite,breakfast was a bit hit and miss if you go down 20 minutesish bfore 10 you would find you have to ask for certain things(a bit wooried about waste ) but then again its turkey and at a fiver a night we should not really moan look at the s##tholes in our country for much more if you go altinkum you must go to jollys resturant wicked carvery on sunday see bob or josh lso linekers rambo and the lads will look after you real well great time there again been goin 6 years and roll on may ,,we will be there again in the orion hotel ...